Morning Athletes Ride
I just finished a 38.188km cycling that lasted about 1hh:25mm:58ss !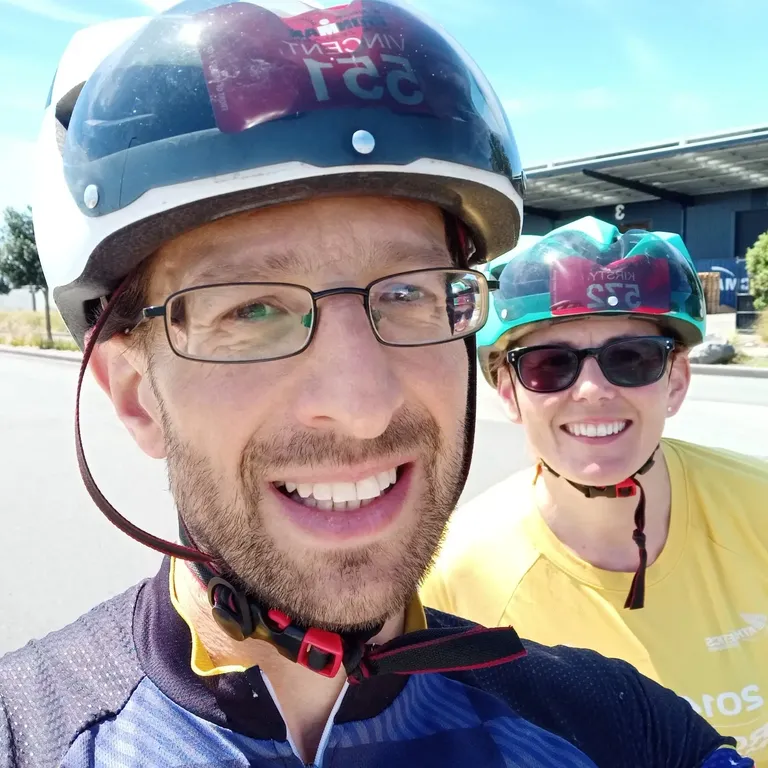 Changing the mindset of an athlete can be a lot more difficult than I first thought.
With the limited coaching that I do, I often have to relate some things back to my own experience. I changed my mindset with my training and racing a long time ago setting myself the goal of "wanting to be competitive" in my racing. I needed to train differently, sleep differently, recover differently and race differently.
It took my race results to a different level and have ever since have seen myself as an athlete. In the recent weeks I have been putting together @run.kirsty.run summer training together and with races postponed due to Covid we have a lot of races coming up in the next six months and the question of how we were going to be able to do all of this has come up.
I have complete confidence Kirsty will be able to take on all the races and post some good results and I've been saying something different in the past few weeks which has made a big change in her mindset. Whenever Kirsty has asked "how can we do this?" I have been replying with, "we are athletes".
I usually don't just leave it at that, as I do remind Kirsty she has a lot of experience training and racing and should not be thinking of herself as a beginner, especially in running where she has done over 50 half marathons and close to 20 marathons.
It's only the first week of her new training plan and I have seen a big change in her mindset. Training is relatively light at this point but something has changed. This was especially true for today's ride. We had one of our quickest rides and fastest pace when riding together. Kirsty was always there sitting either beside me or just behind me. If we took off from lights or had a hill climb she did whatever she needed to do to keep the pace.
It was really cool and I know we still have a long way to go. After a quick discussion with Kirsty, I had never even thought she was still seeing herself as a beginner and in no way thought of herself as a athlete.
I know there is a lot more to come, but will keep you all posted with our progress.
Stay Strong Everyone!
Check out some detailed info at my EXHAUST page
Join me in testing out EXHAUST!
---
---