Back to Field
If we fear, then life scares us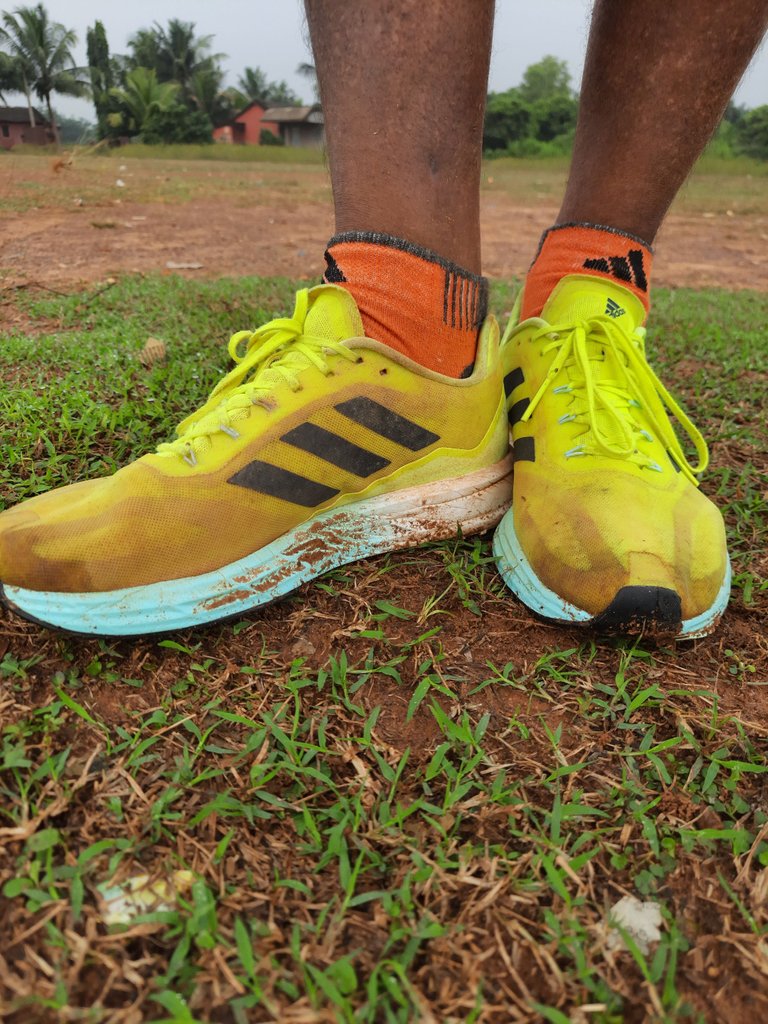 After almost two months, I went back to the field and played football again. It's not that I tried earlier, but fear was something stopping me to play football. And there is a reason - it took more time to heal the wound - and doctors scared me I should not play football and do only normal walking. Here is the post, if you have not seen. After all, the memory of that pain with that gauge inserted for six inches was holding me in the middle - should I listen to the doctor or should I listen to my inner-self. Three weeks back when my family was with me at my native place, I started walking. My son @shreyansh accompanied me and he was very inspired with the ambience surrounding the field. It just sets the perfect mood to do more exercise. Loosing weight is very difficult but gaining is quite fast. I have gained five kgs in just two months, but it takes five months to loose that much. Of course without compromising any food or controlling diet.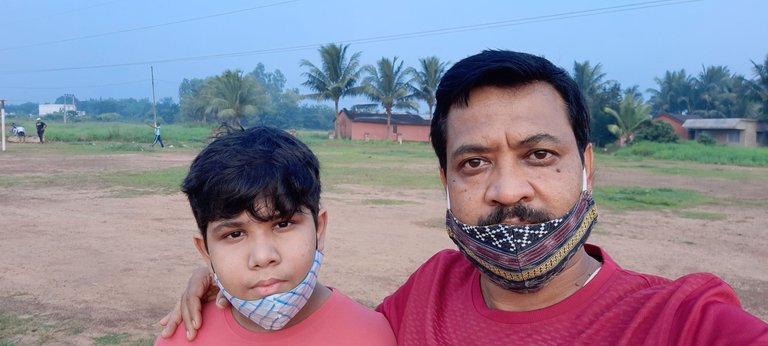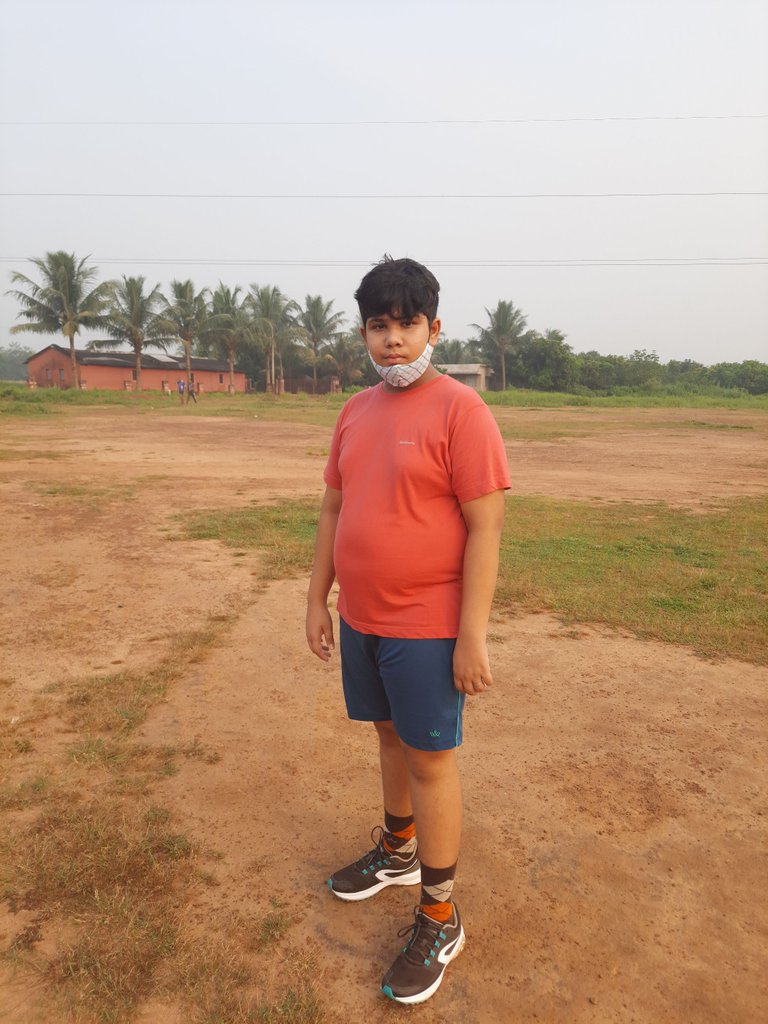 Since then, I have been doing normal walking, and also other exercises. Especially the neck exercise is a must to have being in a profession where we have to work with laptop for hours. Yesterday, when I was in the field, I could not resist when the team invited me. Even though the healing is not complete, how long I fear ? Life is going to scare us, if we allow. The body is aging, but that does not mean, we will just live behind a glass door and nothing will happen to us. We need to be cautious not over confident, but we need to leave the fear and win over.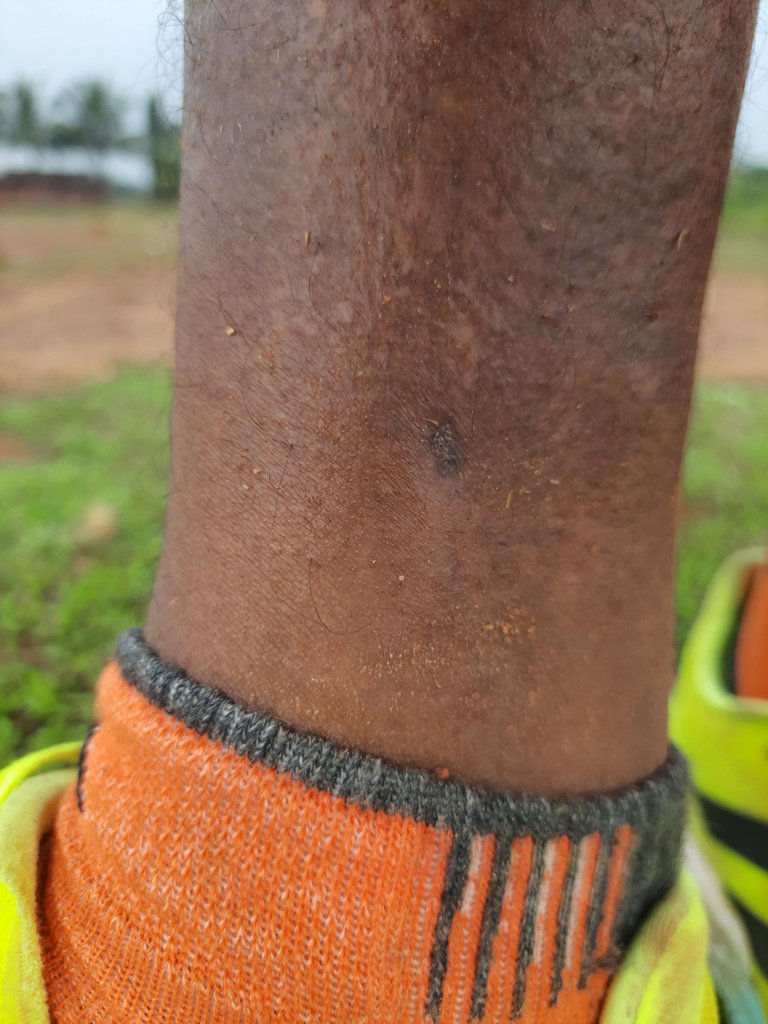 You can see, its in the final stage, where the skin is yet to get normal. The hole is not filled fully but I feel normal. I even bought a football shoes as well, need to get some guards to protect my legs more.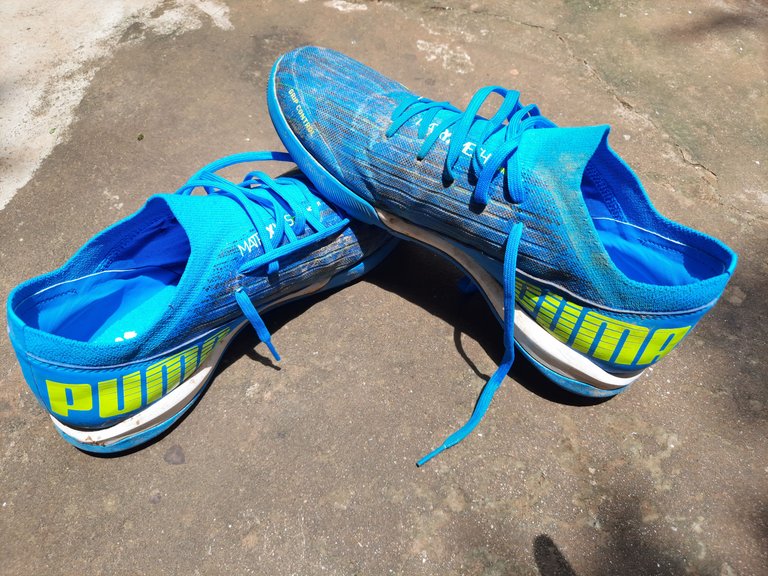 The ambience in the morning is lovely - after spoiling everything with heavy rain, seems we are seeing the glimpse of Winter. In the morning, you can see village ladies going to the temple after finishing all of their work at home.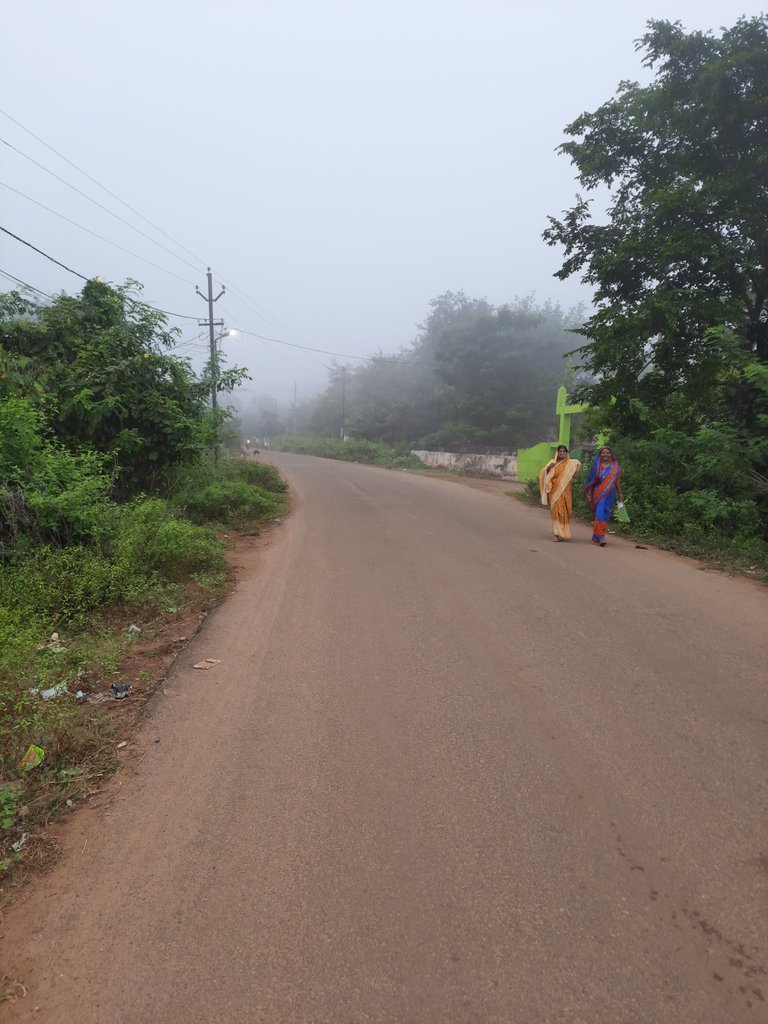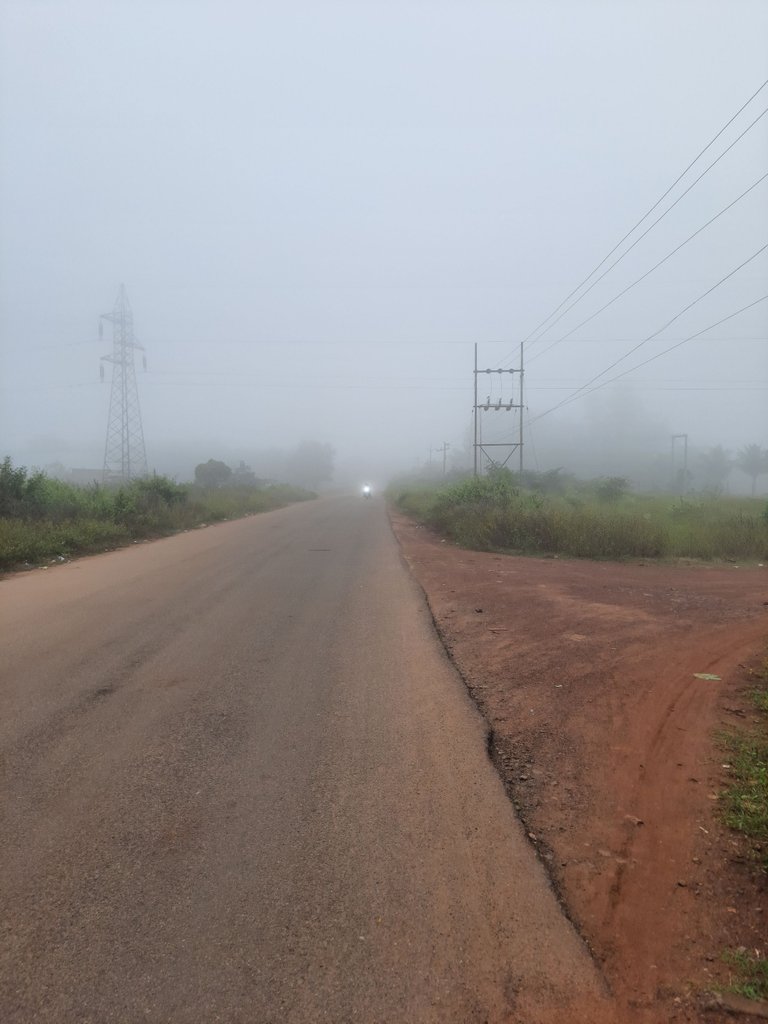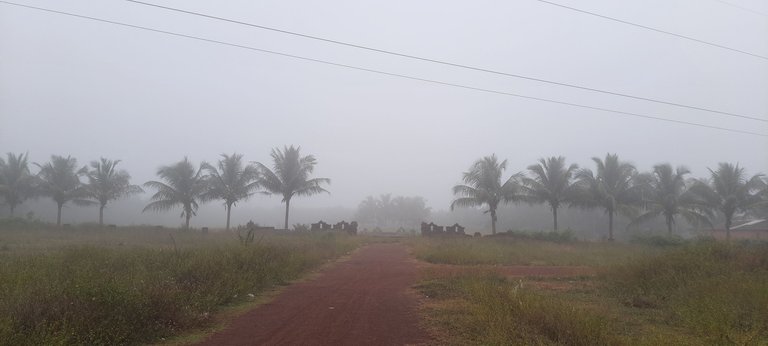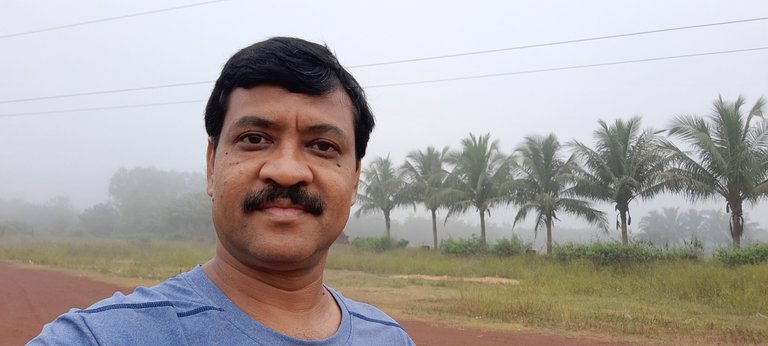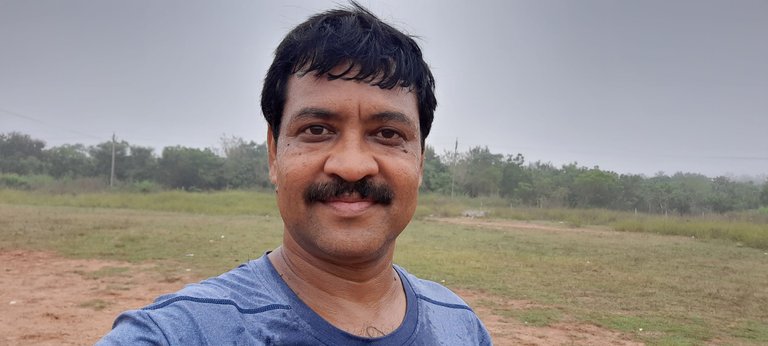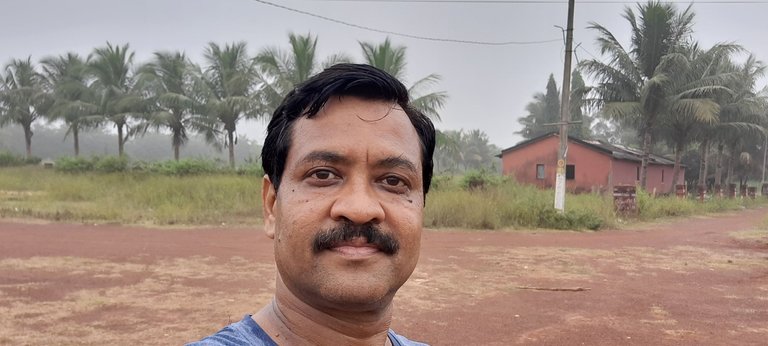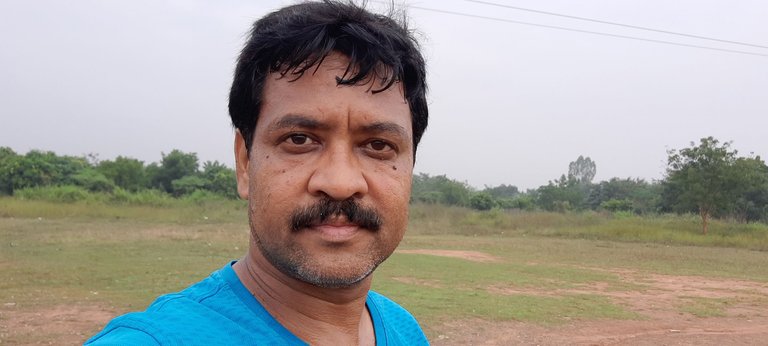 The advantage of the open area is that you can feel the fresh air. Apart from comforting our eyes with these green surroundings, a hour on the field fills all the vibes to be energetic the entire day. And one other thing I also feel, when I am at my native - I feel we do not need all the comfort and can lead a simple living. Aspirations are good but there are times when we need to make the baggage on our shoulder less heavy - that is how you can decide how much stress you want to earn. Met with this lady - she does not know even her age. Must be more than 60, but every day she cuts these woods and walks more than 20 km to sell them for only 50/-. That is all she wants - they get free rice and all, so just to get some groceries they need some money and she leads a very happy life without any disease. And she does not know what stress or tension is - all she knows what she has to do everyday. Simple, isn't it ?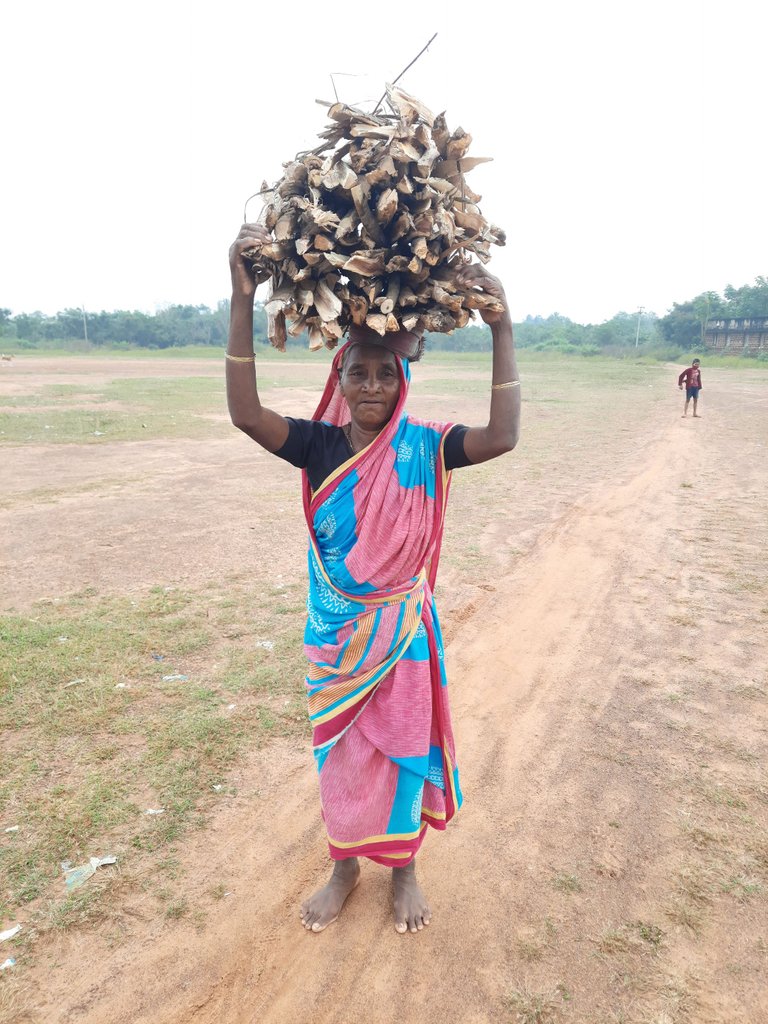 See the house in the below image ? It has never been repaired since long and even may not be safe - but 3-4 families still leave there - they eat organic vegetables by growing them on government land. They may not be leaving the best life, but they definitely do not get diabetes or high BP.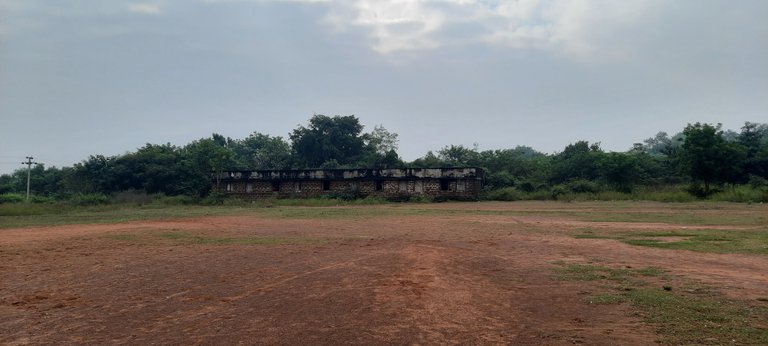 There will be a time when we need to decide how much we need - and I think, after retirement, I would come back to my native only instead of living in cities. Enjoy some more beauties from the morning - this ant house caught my eyes.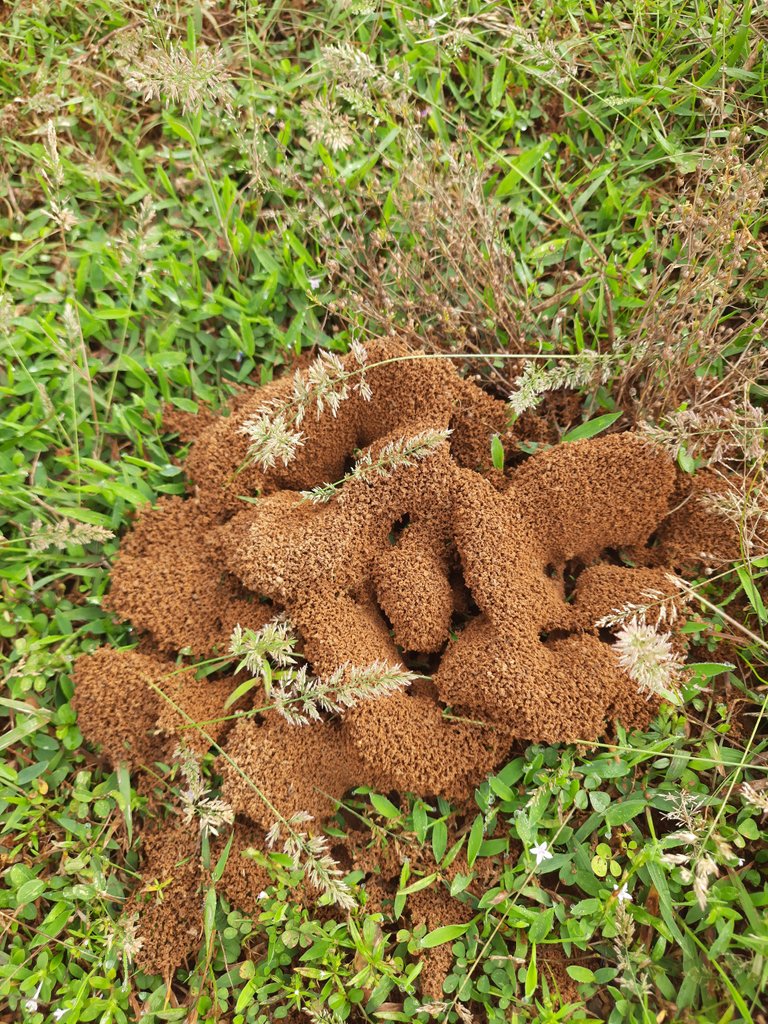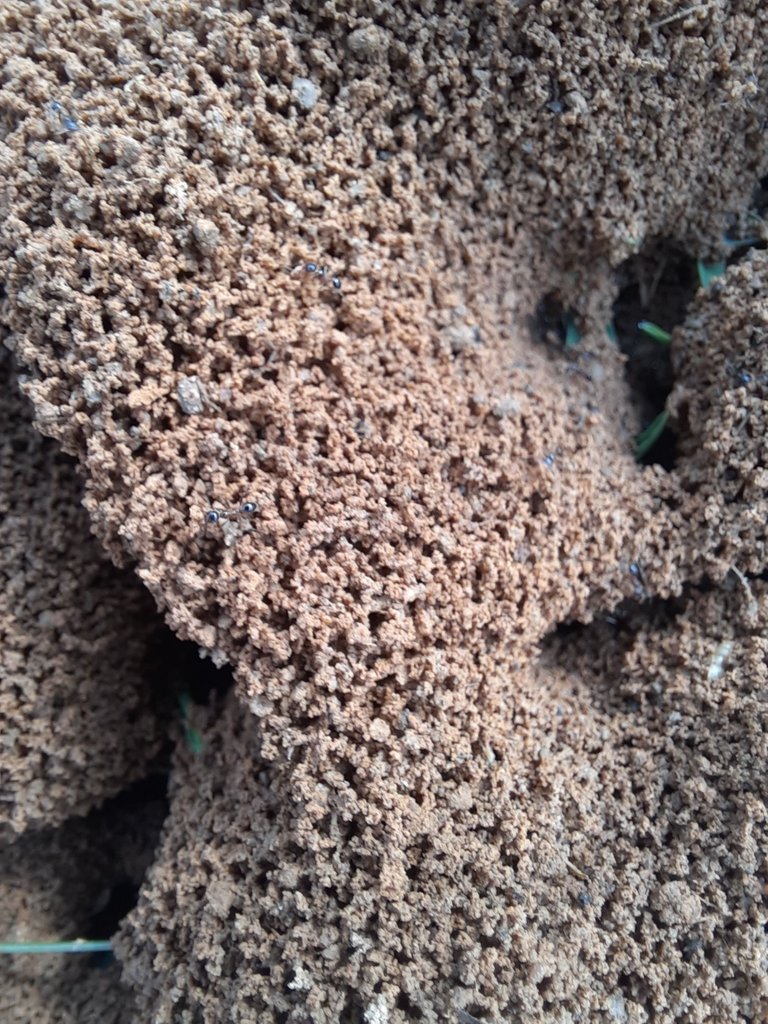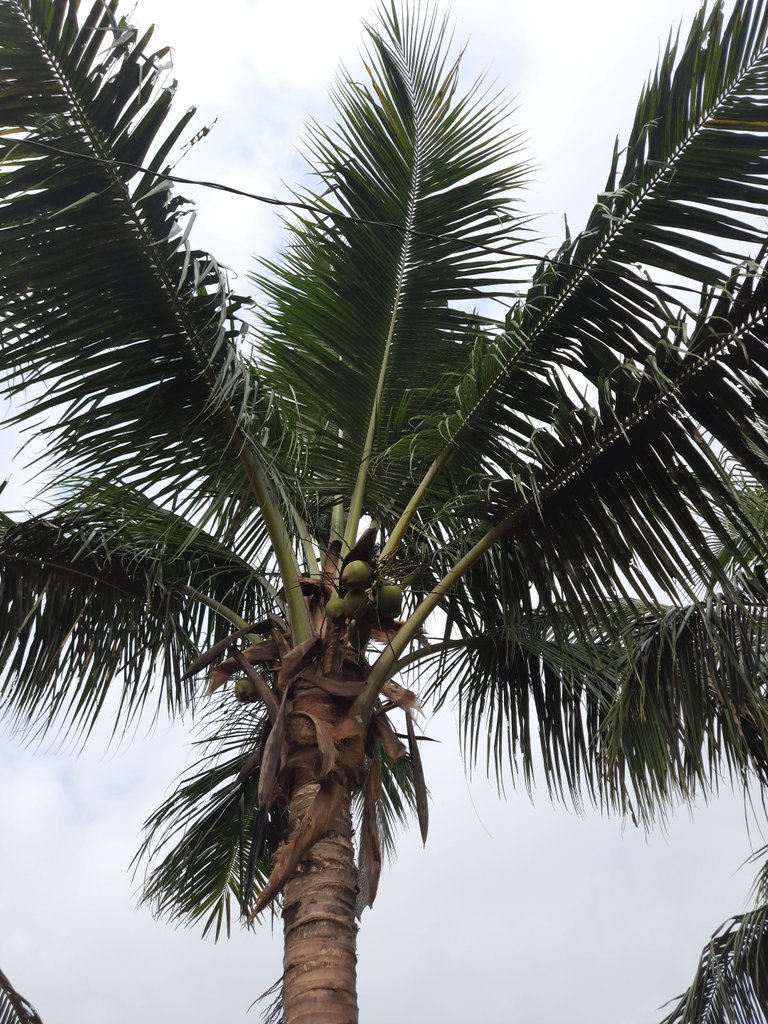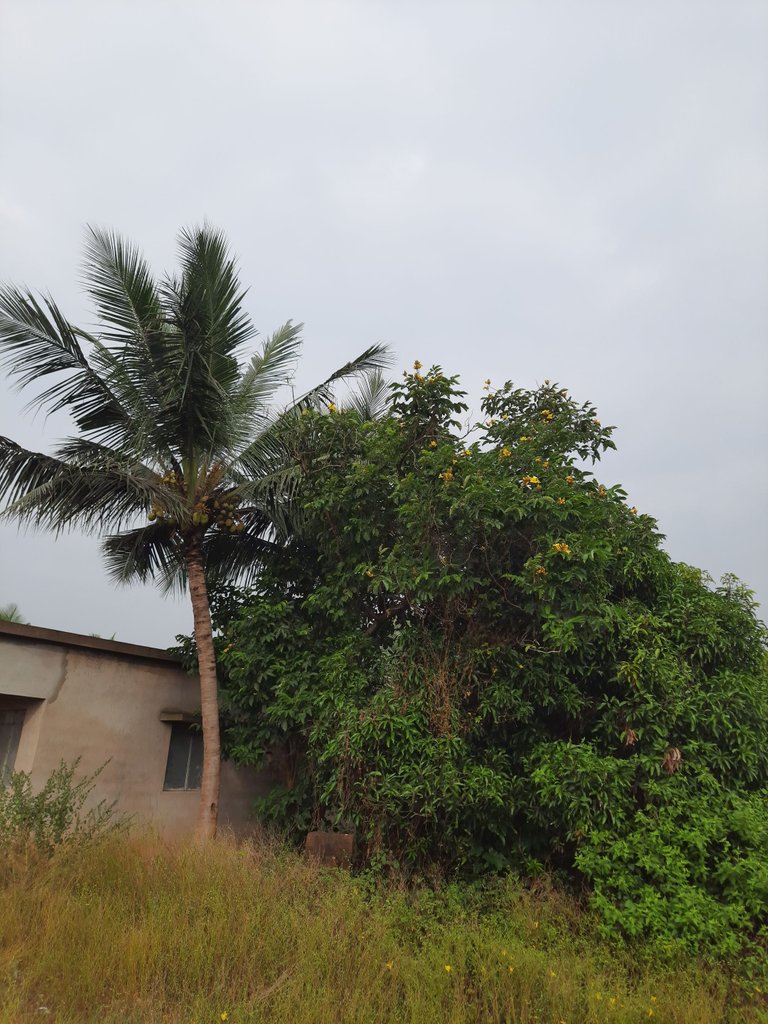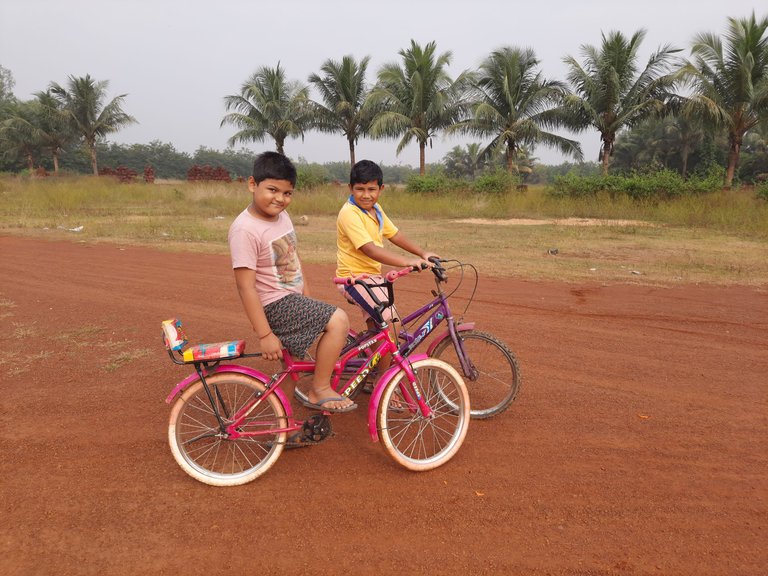 And look at those kids - no one came with them - we fear to leave our kids out of the society - poor we....I am sure, they have more abilities than our kids to face any situation in life.
---
---