Celebrating the day with our annual cricket meet
---
One of our mega event of the year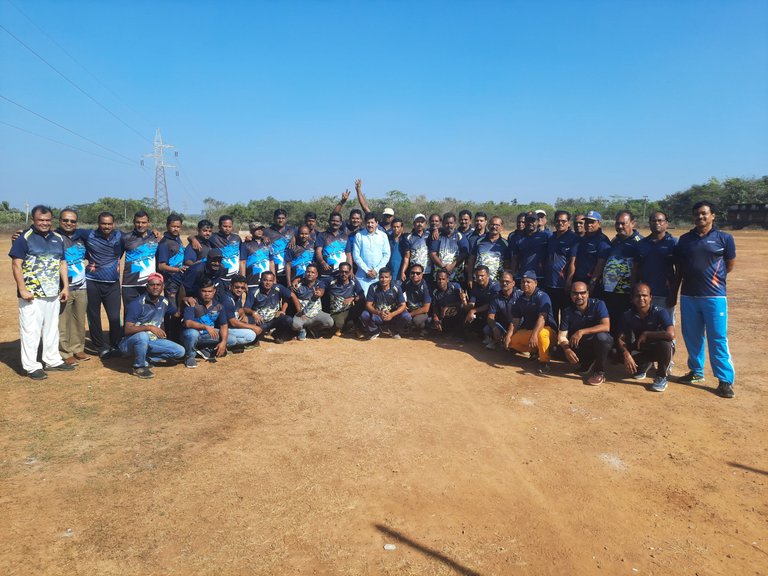 Every year, on the eve of Christmas, we all unite to join the mega sports event of the year - the cricket match, that reminds us memories of our time. It's fixed on this day on purpose - all are summoned to keep aside their busy schedule and join us on this day. Some people join us from abroad, so fixing this particular day makes it easy for them to plan ahead of time. This year, we invited a team from another nearby village as well to make it more competitive and fun. The captain of that team used to play with us, so he knows each of us. Three teams were formed, out of more than 70 people joining this event. If you are a sportsman, then you must be knowing, that being there itself brings those cheerful memories of our young time. Some of them came just for that purpose - enjoy the togetherness and cherish their memories.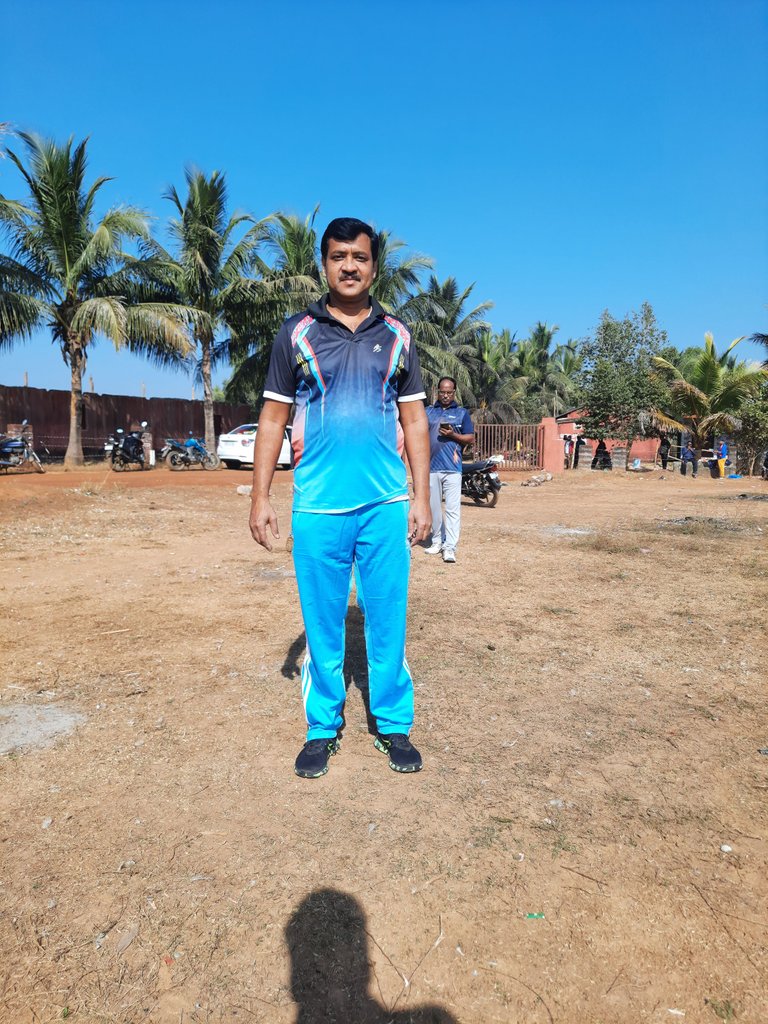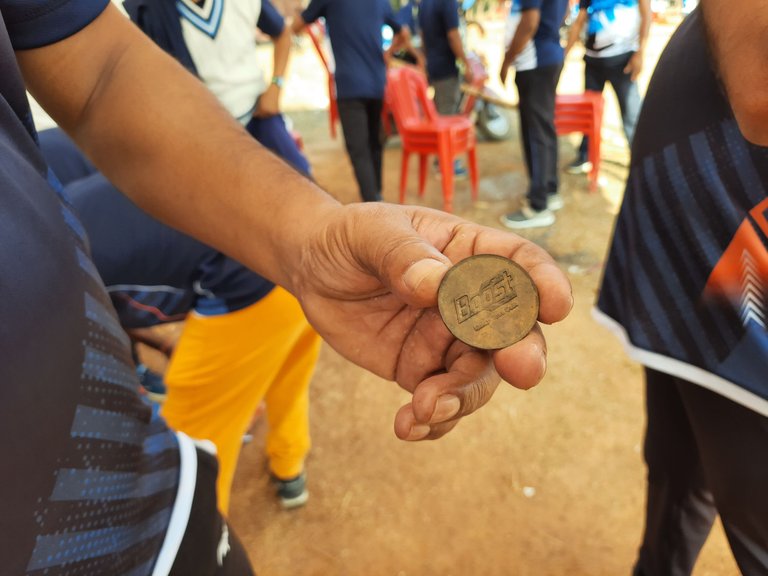 The coin for toss - someone brought this to make it special. And then introducing all players to our guest of honor - one of our beloved elder brother.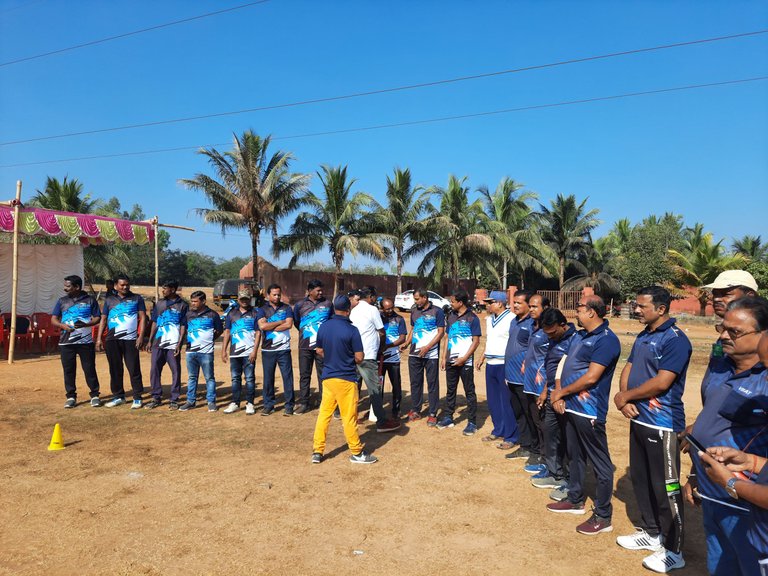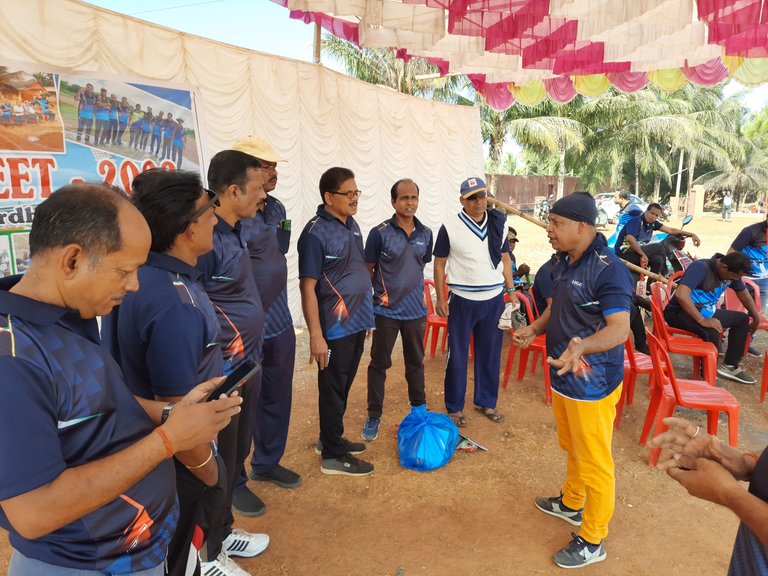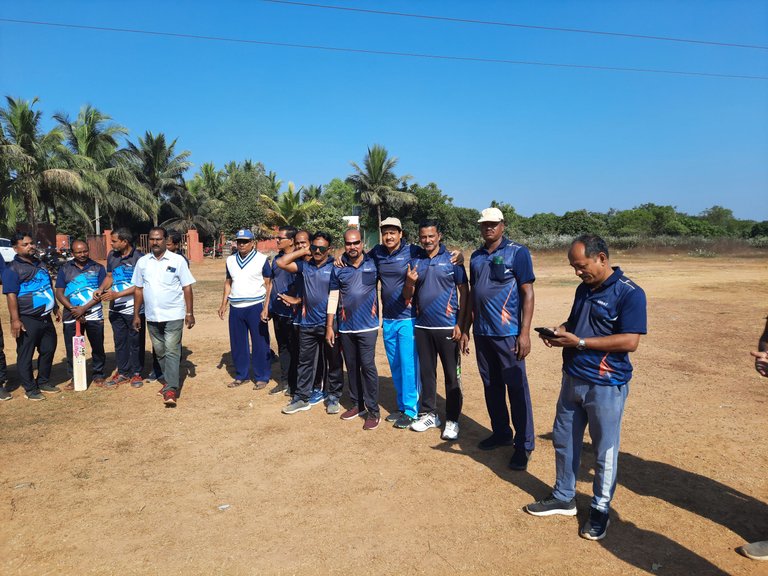 It takes lot of collective effort to arrange such mega events and we were given the charge to organize the tents, some other were responsible for food, some people arranged the t-shirts for three teams, and then some other took care of the sports items. And most importantly everything was supposed to be in time - good that it was executed flawless by each set of people , and we could start the event by 10 am. As you can see, each team were given their t-shirts of different shades. Colorful, isn't it ? But collecting the size of each person, ordering them and getting in time - you can imagine the planning and effort going in since last three weeks.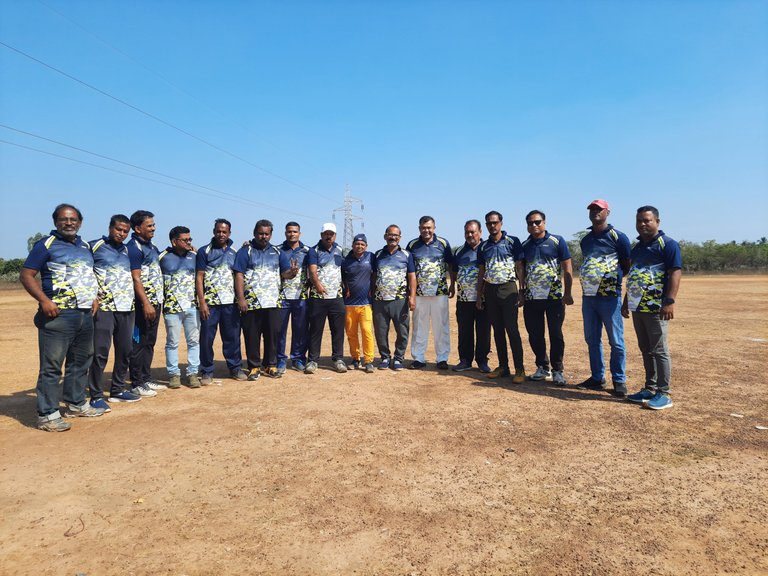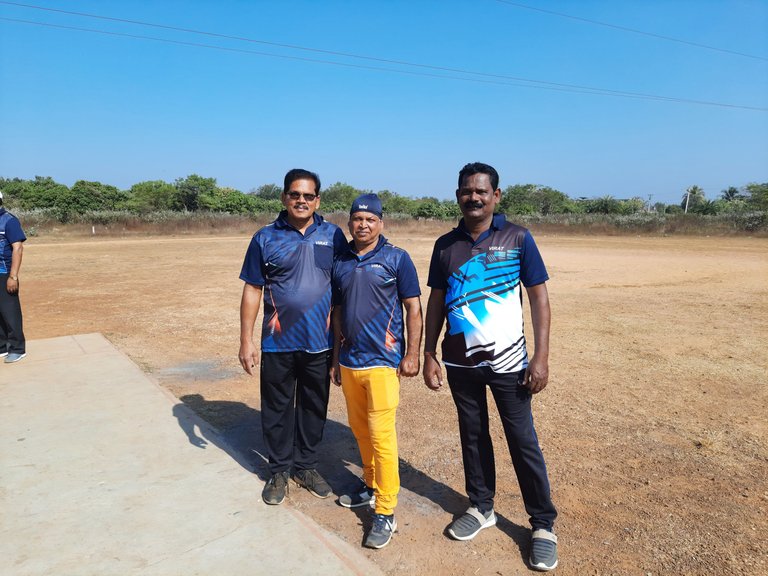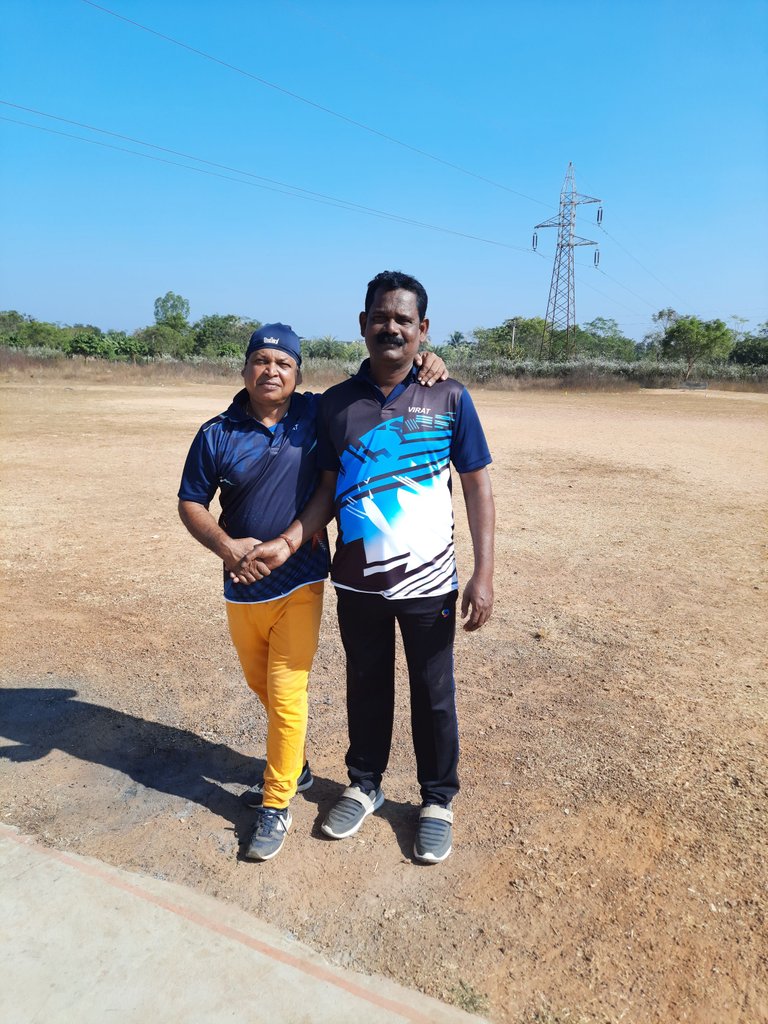 Captains of two teams for the first match - in their fifties, but look at the enthusiasm.
Old traditions - discussing the game plan, and praying for the win.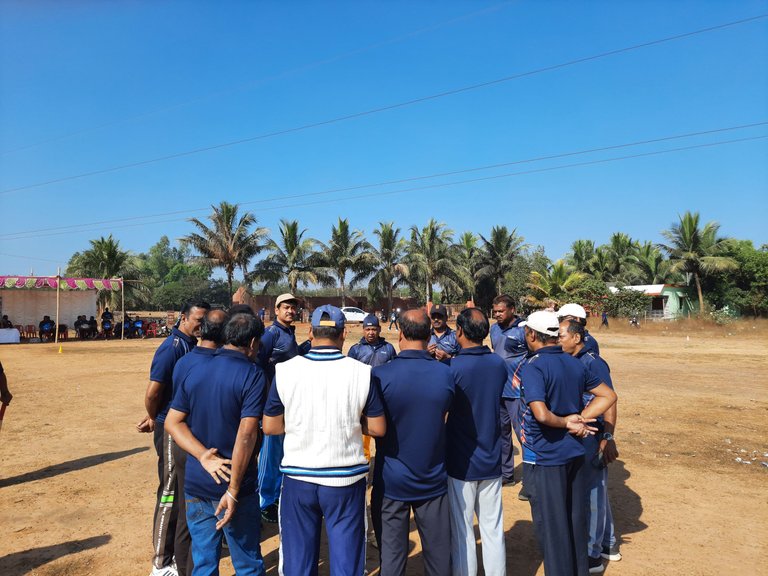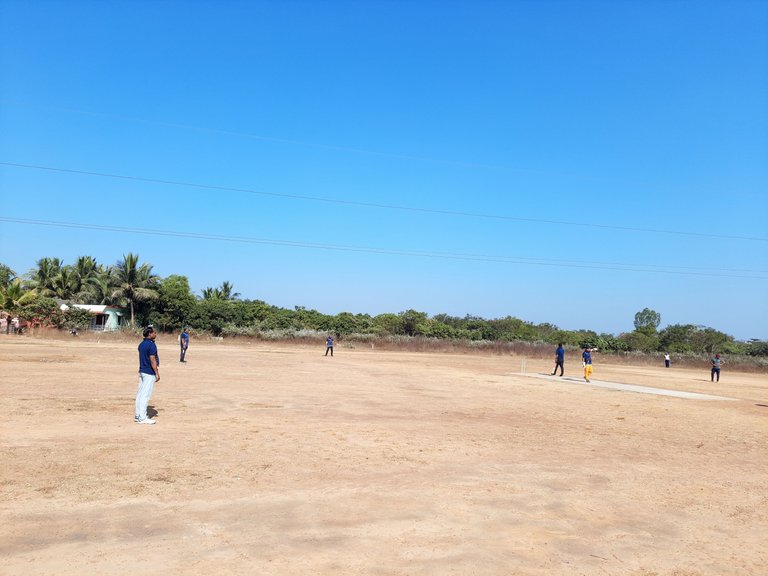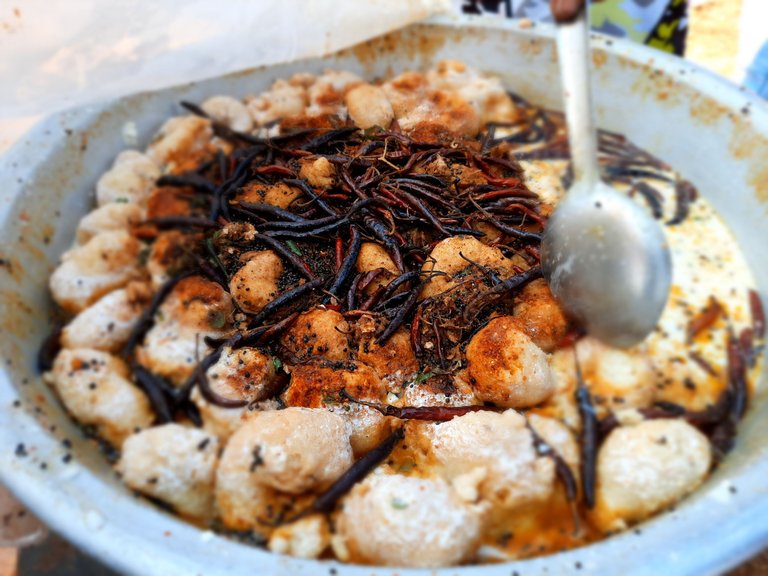 Teaser food is an essential part of these events and those who organized it did no fault to make it delicious - you can feel it ?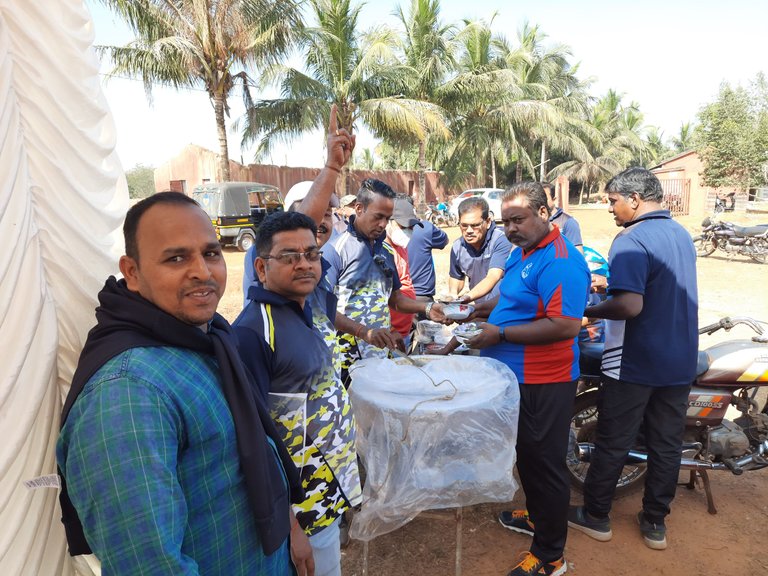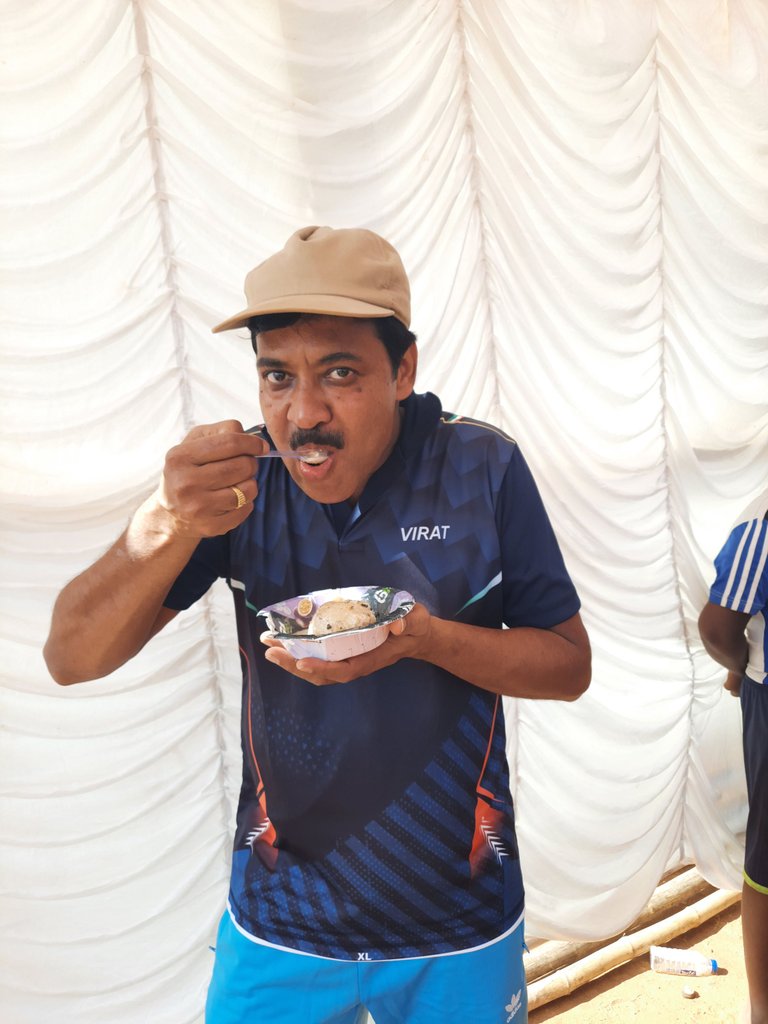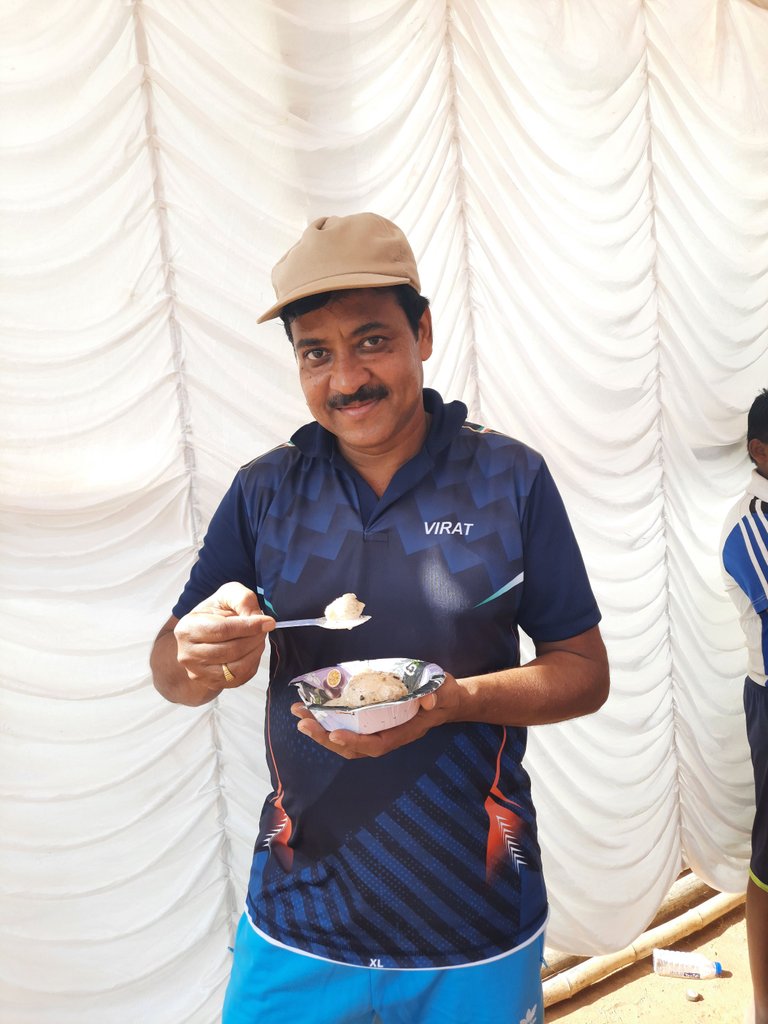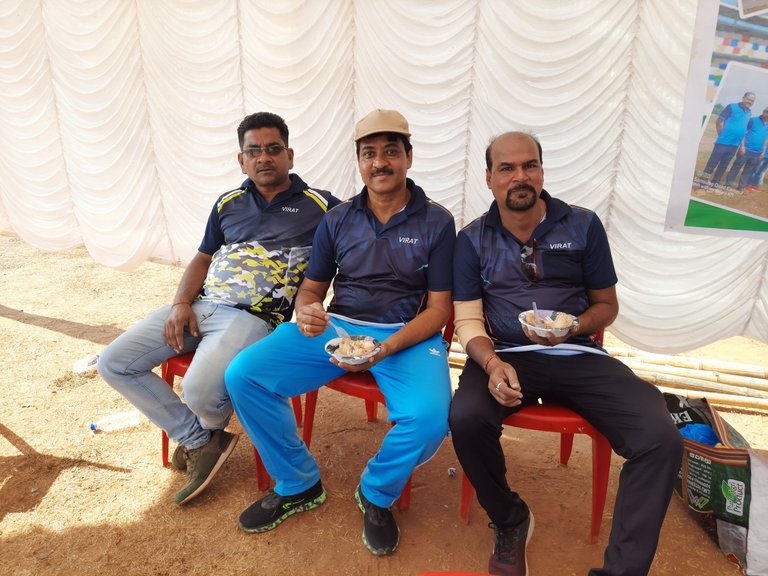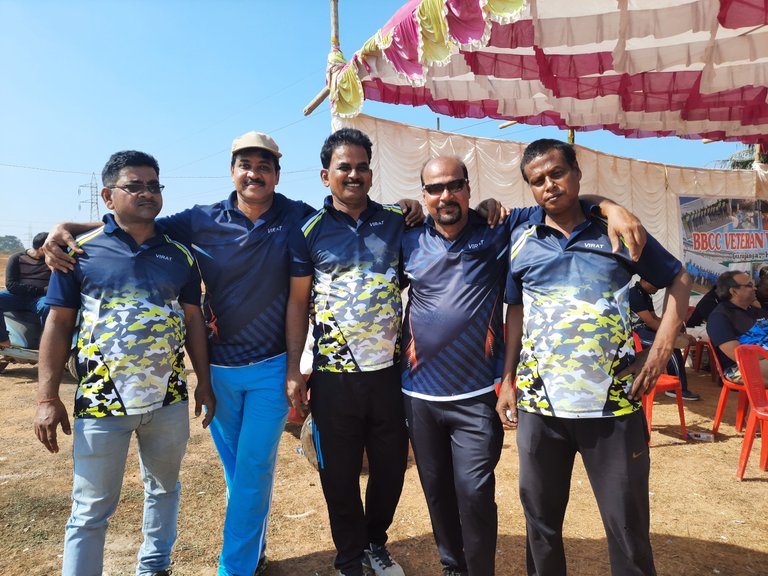 Seeing some of the friends after long time makes this a special day. So much special that, I had to sacrifice the party that my son is giving today to his friends. Delegated the job to the lady and came here to meet all friends.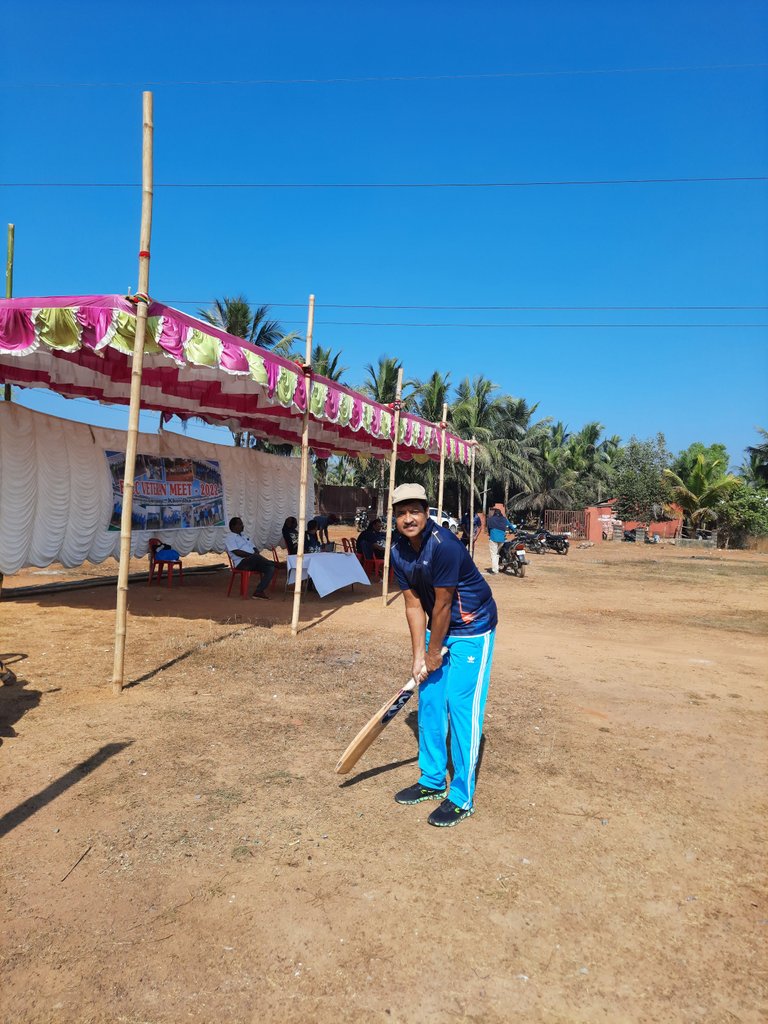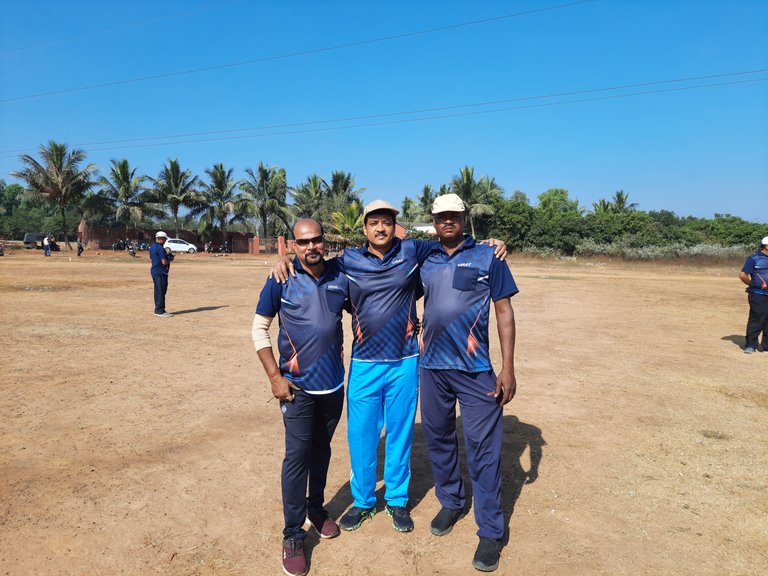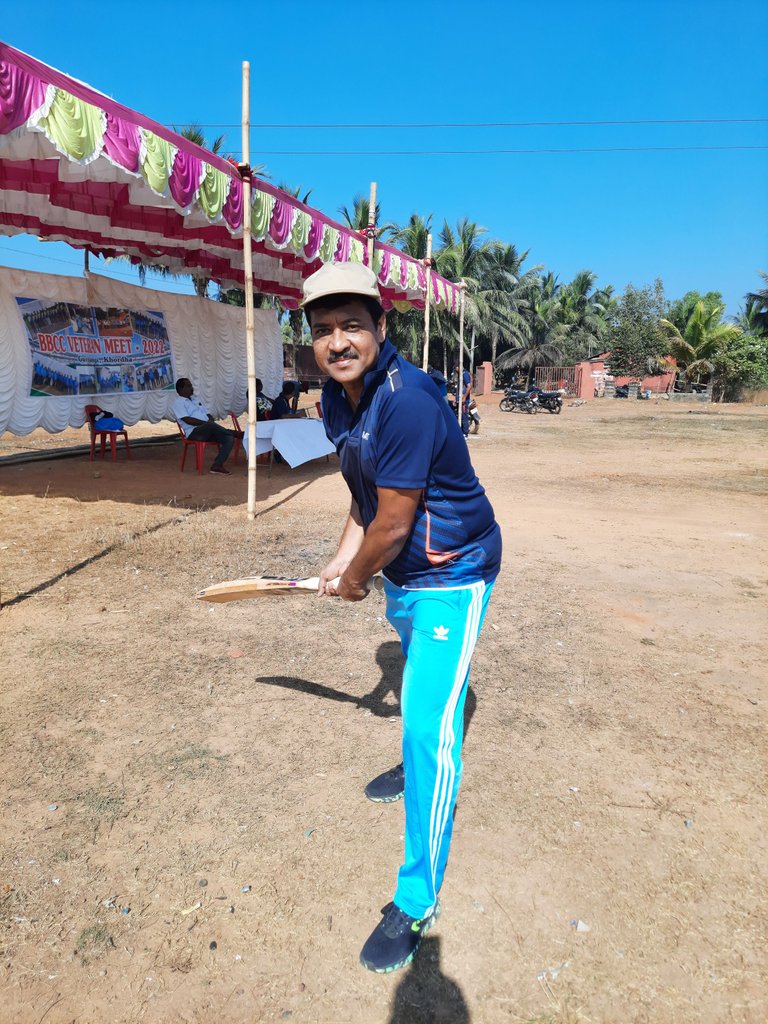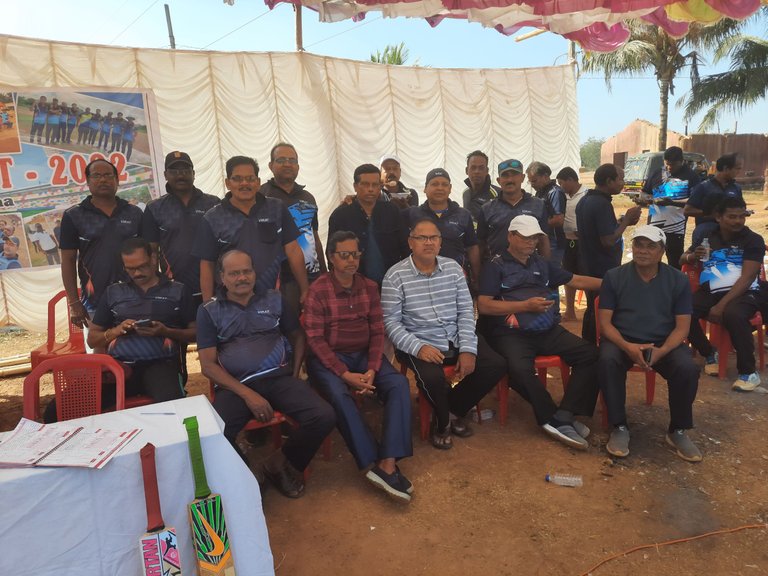 Some of them are in their sixties but they come just for the company and memories, as you can see. There were three matches between each of us and we won two matches, becoming the winner. It's fun to see the body movements not matching the sportsman spirit, but that is what makes this event special.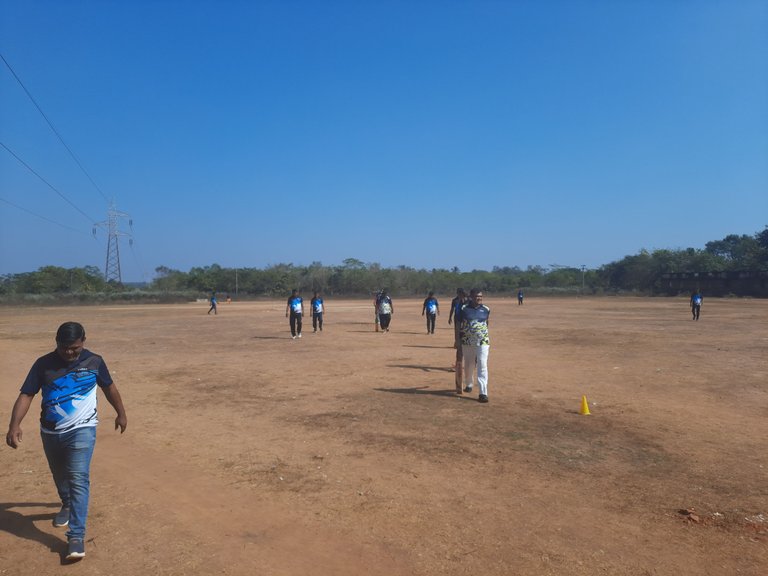 And we were fortunate to have our local MLA with us to encourage - he supports all kind of sports and is leading the discussion to make a mini stadium for us. He is literally part of every sports event.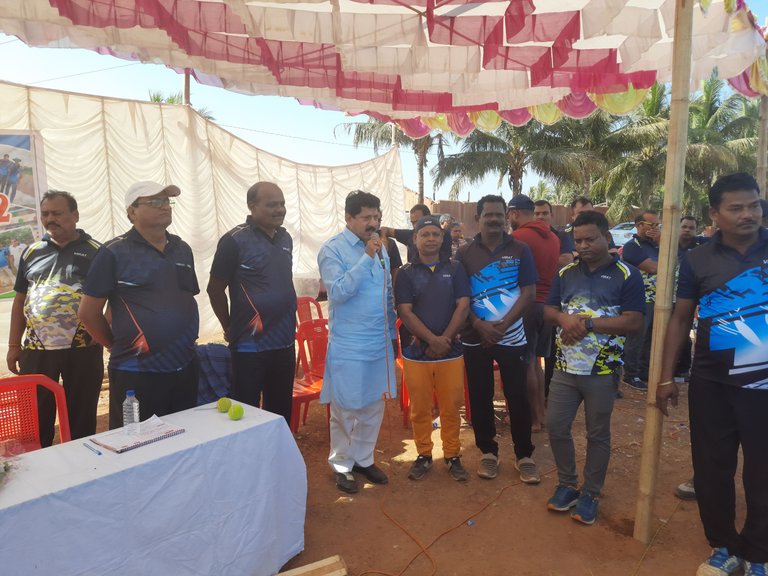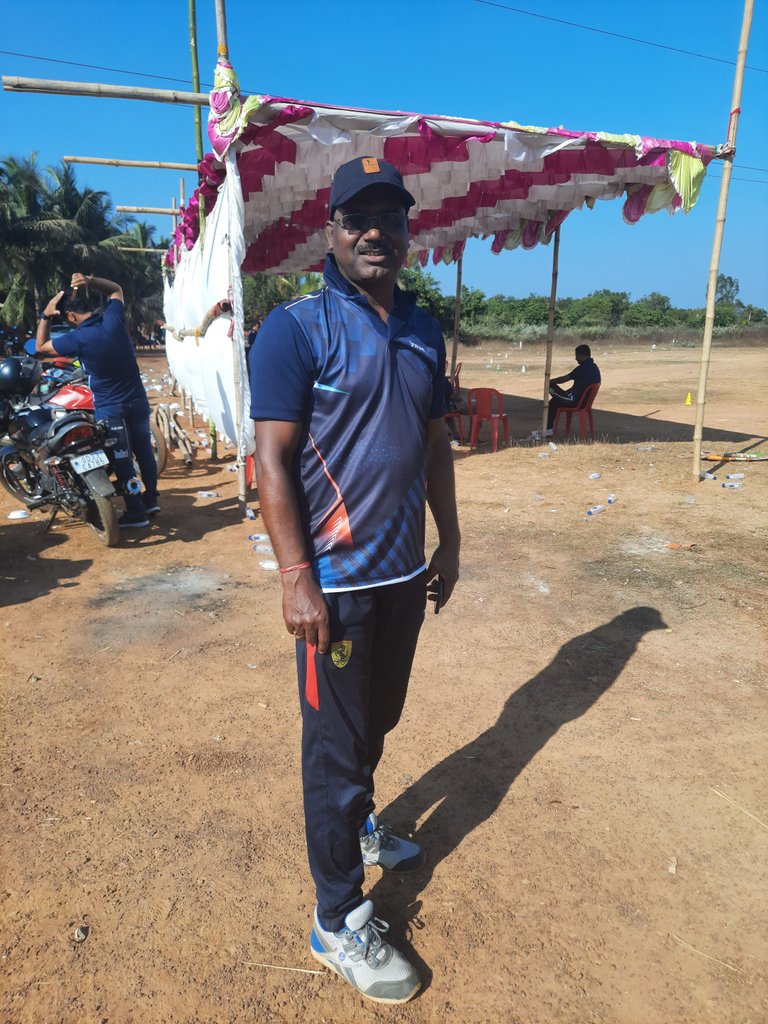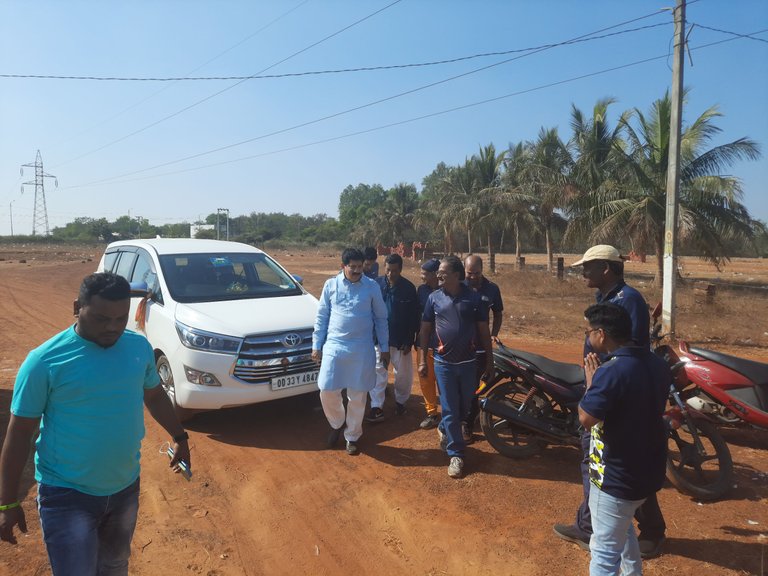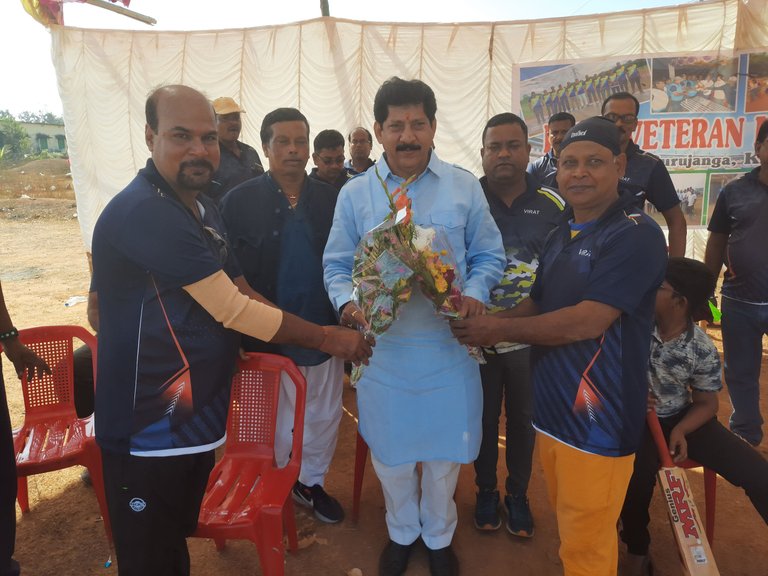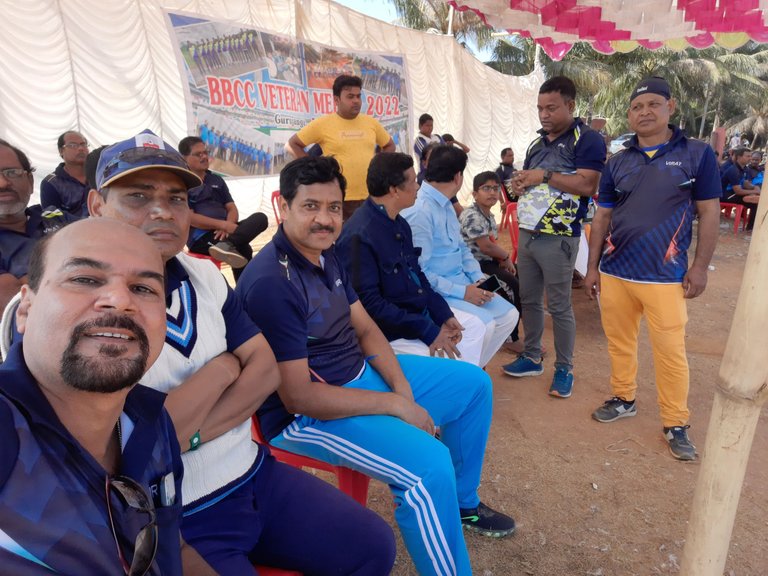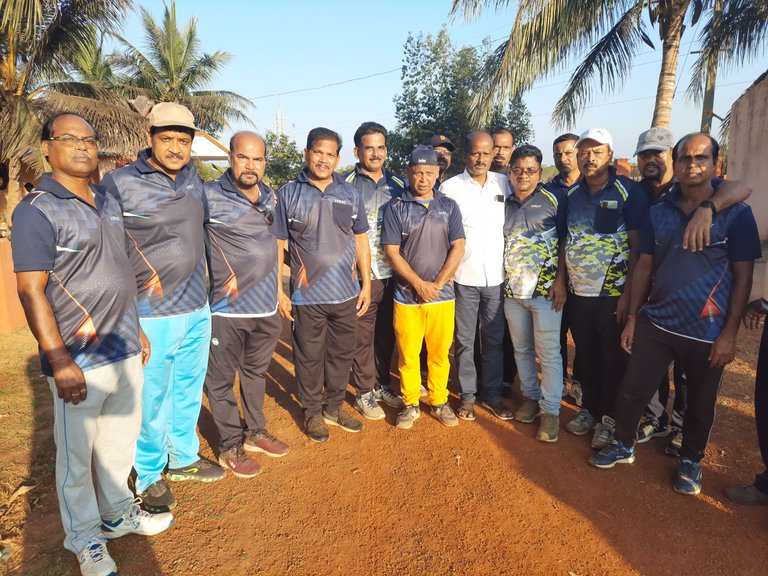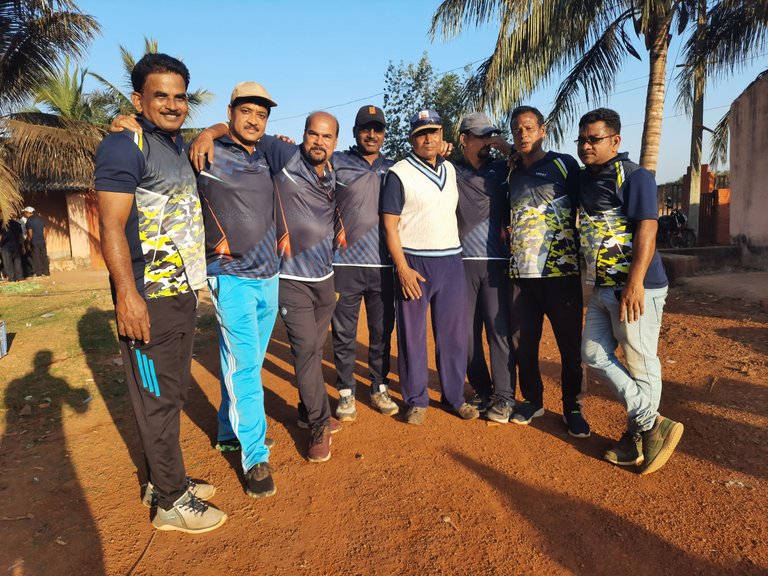 And that special delicious lunch.....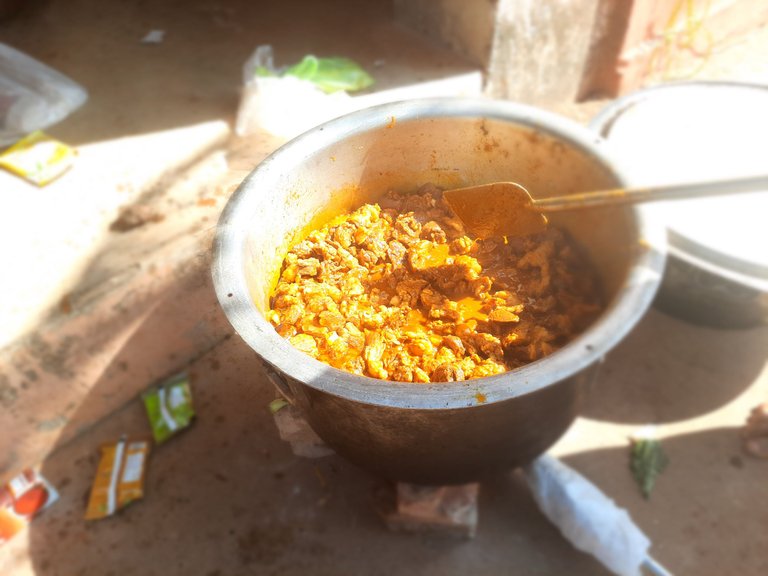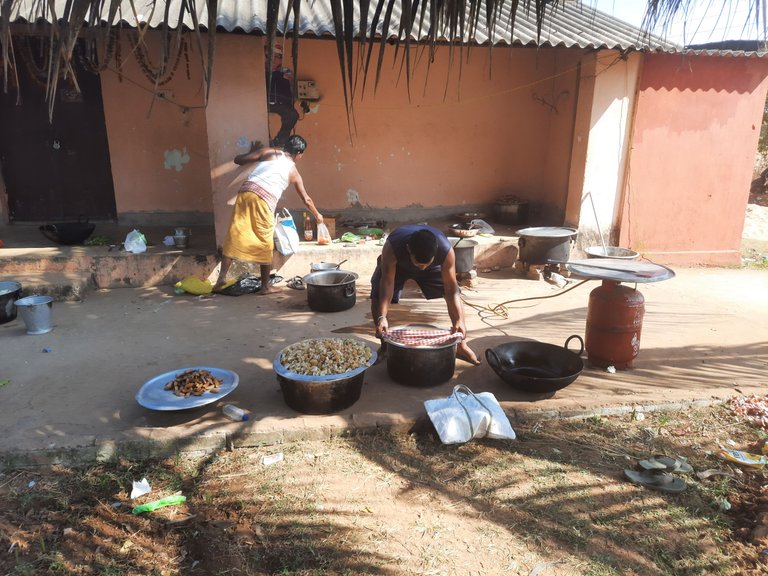 We ate as much as we could - the cook did a nice job and have been part of this since last few years. He is informed well ahead to be available for this.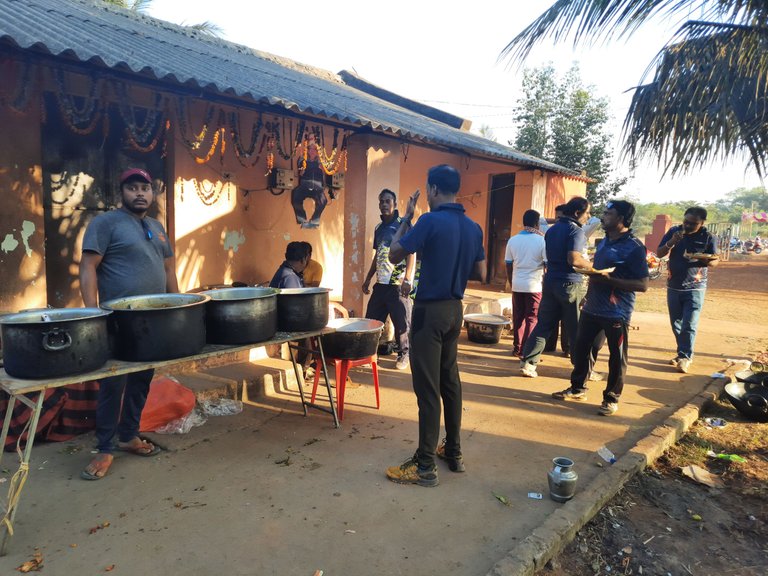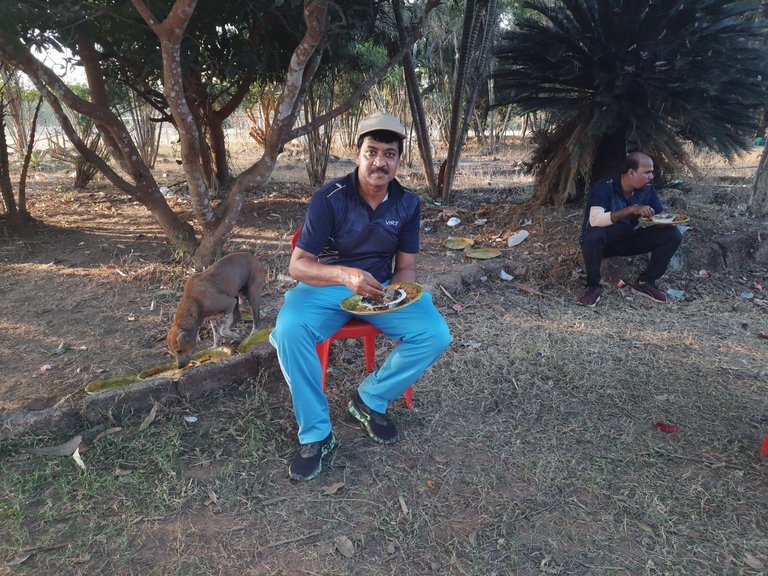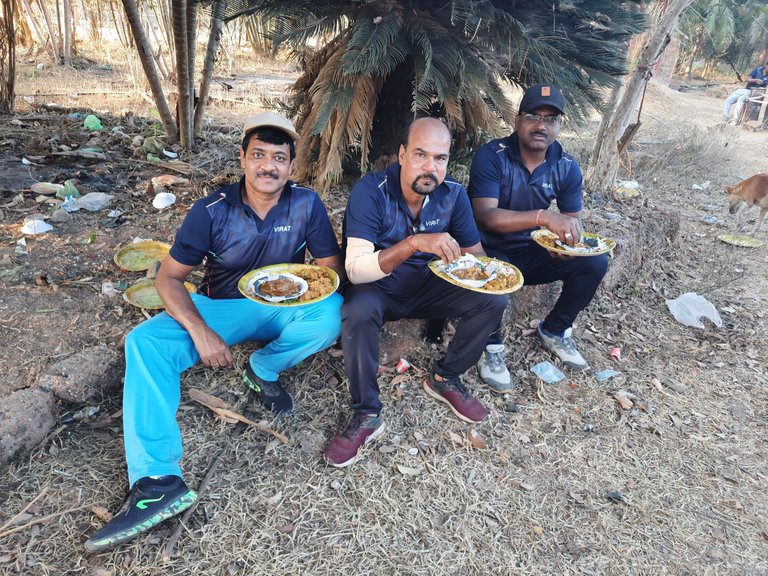 Reminds us our young time - we can eat sitting anywhere, no special arrangement needed.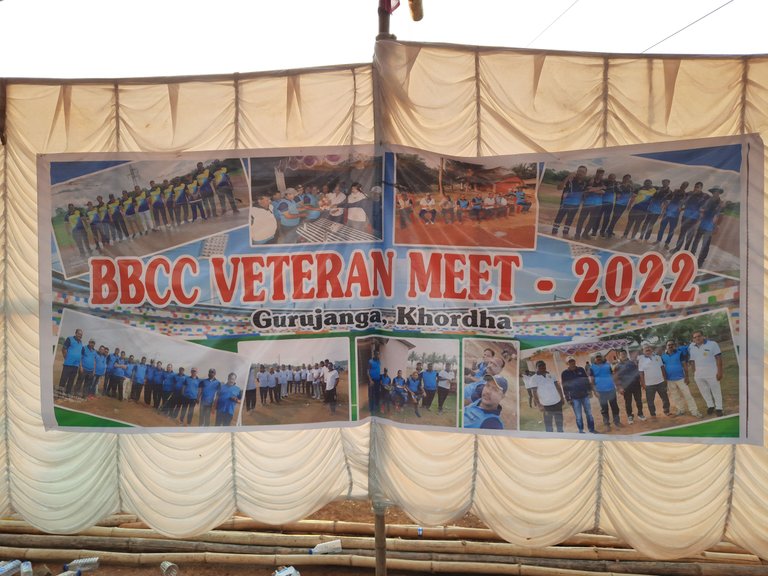 A nice day spent with friends to celebrate Christmas, Wish you all Merry Christmas.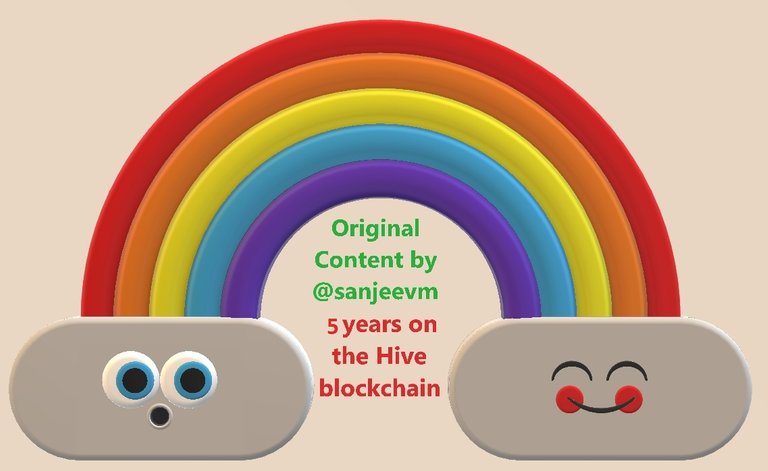 copyrights @sanjeevm - content created uniquely with passion for #HIVE platform — NOT posted anywhere else! #HIVE is my only social diary - my blog is my life.
---
▶️ 3Speak
---
---