Rainy Cricket
---
Steal moments from Scattered Thunderstorms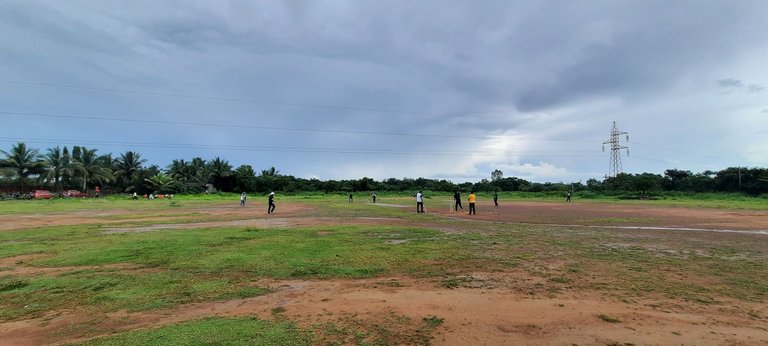 Rain have spoiled pretty much everything this year. This event was being planned for more than a month, but then every time, the weather report would say there is scattered thunder storms. Even last week, it was almost final - the organizers had booked the stadium for this fun filled event consisting four teams. I came to my native and by the time I reached home, they cancelled it at the last moment, at 9 pm. I went back, spending couple of days with my parents. But then this week end they were seeing some good predictions and prepared for the event on Sunday. We always do have a mega lunch along with such events, and that is what makes it difficult. If you start the process of arranging that feast, then there is no way going back. Exactly that happened this week end.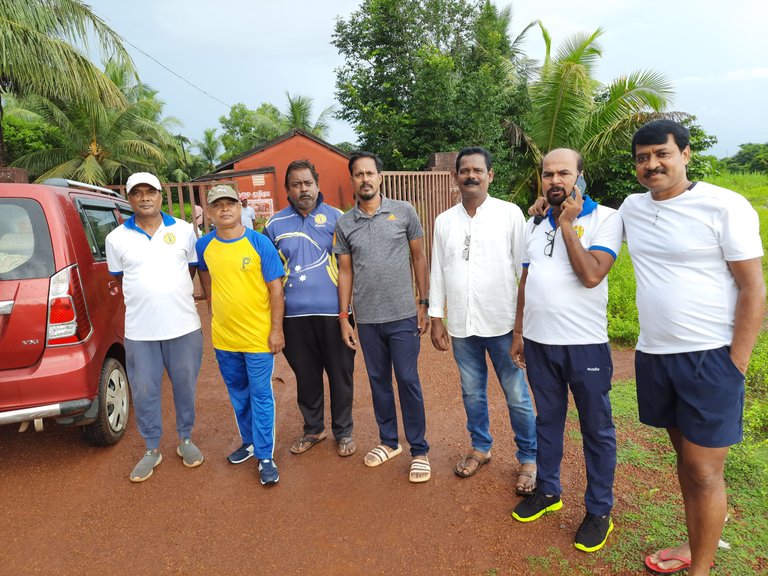 The preparation starts as early as 6 am - someone goes and gets the mutton by standing there and having ready. And they have a nice parameter, that the vendor is informed earlier - it must be not more than 14-15 kg. Else the meat would not taste good - for the first time, I knew about it. By the time I reached the field, the cooking was already started.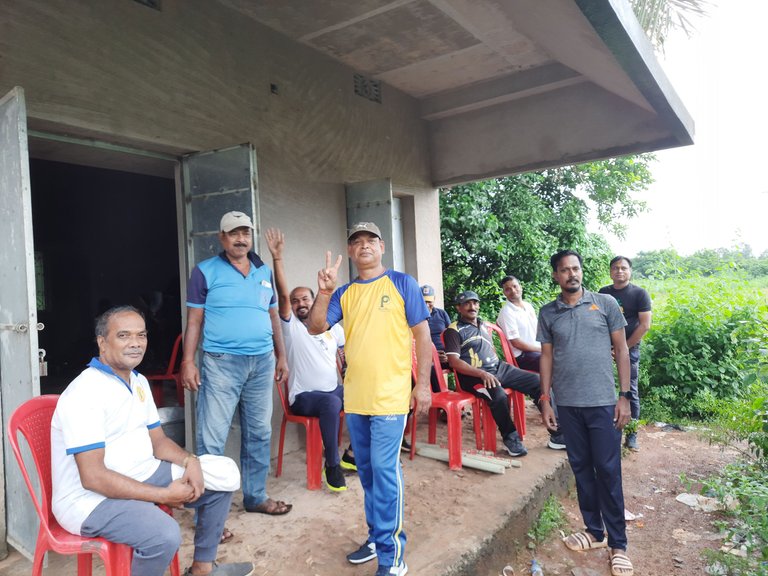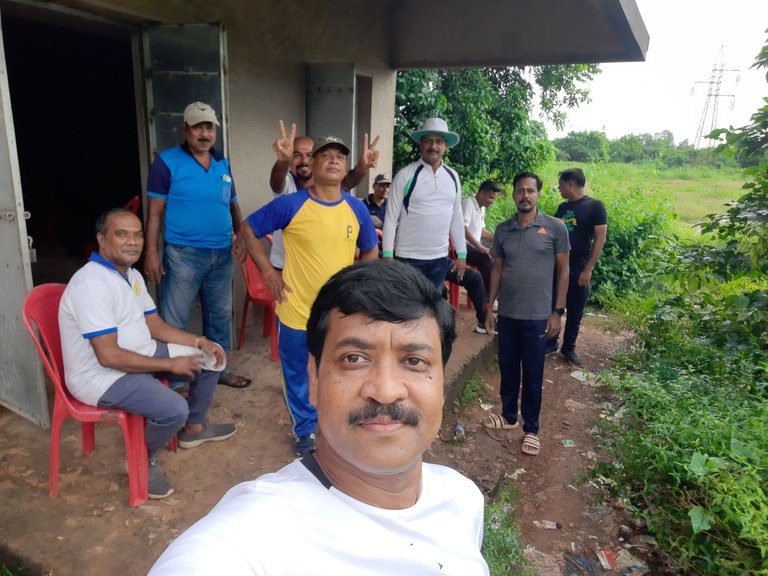 We were waiting for the people to come in and start as the weather was a bit clear. The field is nice in the sense that, there is a cement pitch and if rain stops for a hour, then it drains. So its not difficult to play with the tennis ball, if not desirable. As soon as we have enough players, we started the event. These are all the people who played cricket in nineties - some of them have reached their sixties and the youngest are in their forties 😀 But believe me, the excitement and the sports spirit we have today, is missing in the younger generation. Many sacrificed their day, by taking off from their duty, the previous day and coming all the way to just participate in this.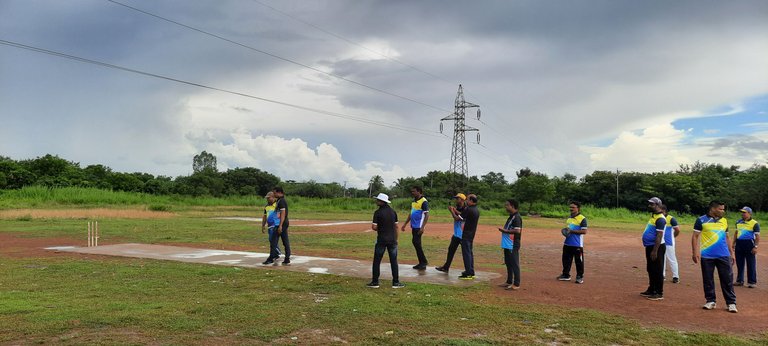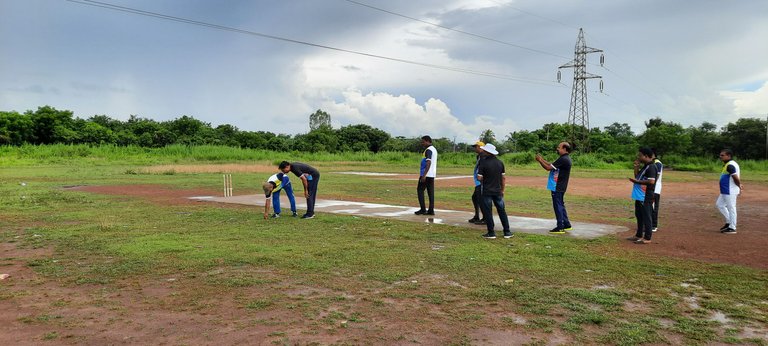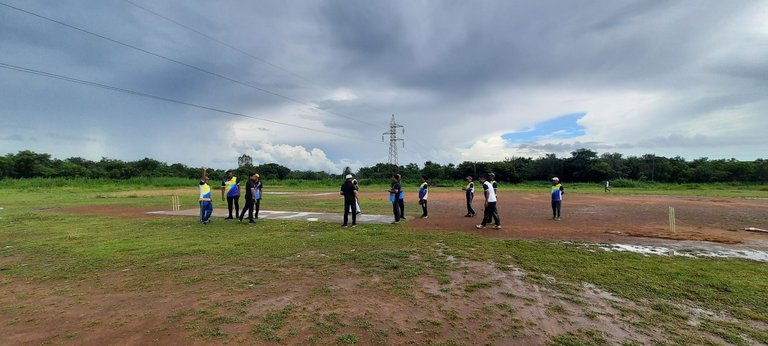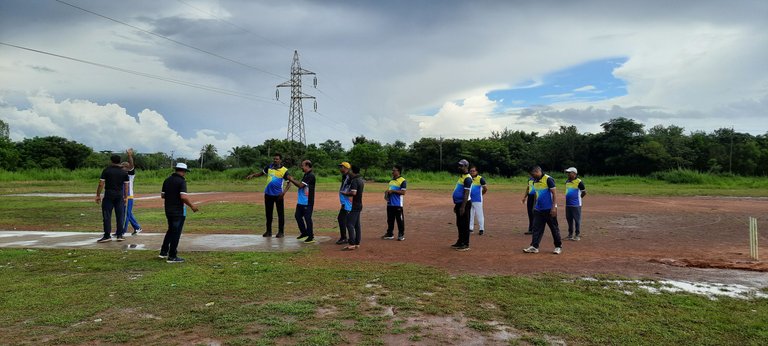 And who does not love to spend time with best friends !! One day away from the digital world and fully filled with fun. Two sets of T-shirts were arranged for two teams. In fact, four were organized, but then at the last moment, they cut short it to two teams, anticipating many won't come.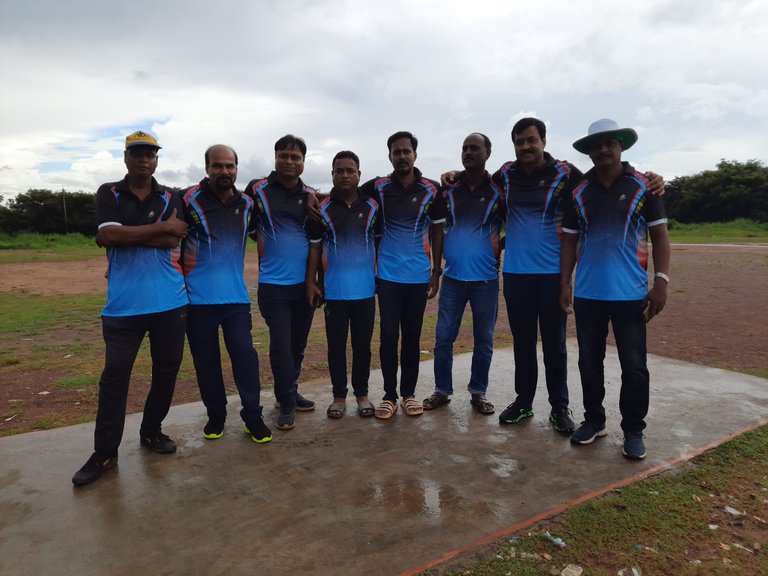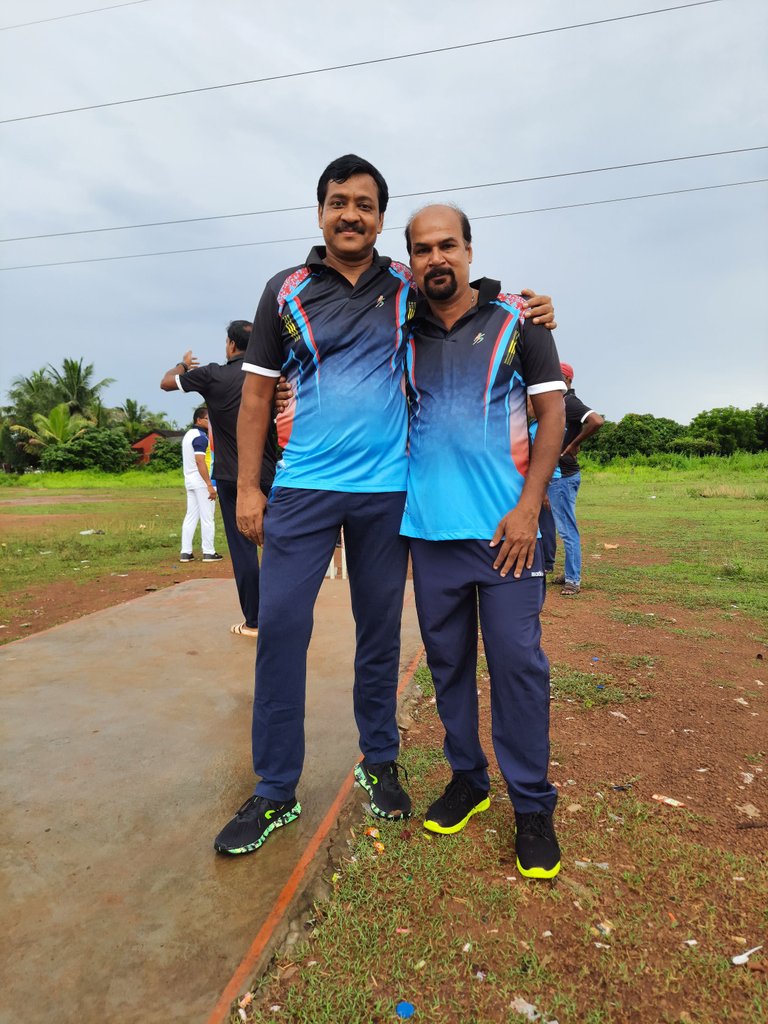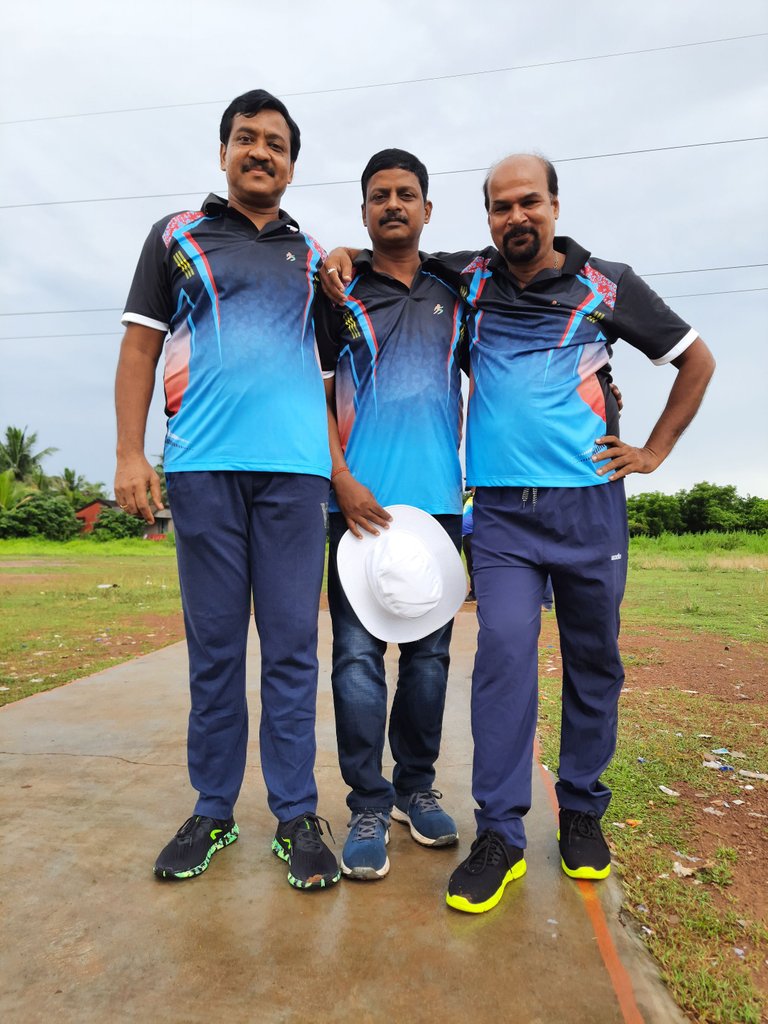 As we were in the middle of the match, rain again came back. The biggest drawback of all the low-pressure rain is that, they will come from nowhere within very short time. Not sure, why we have so many frequent low pressure situations this year, anyone knows why it happens ? Is it because China or North Korea are testing too many missiles into the sea ? Someone was saying that 😁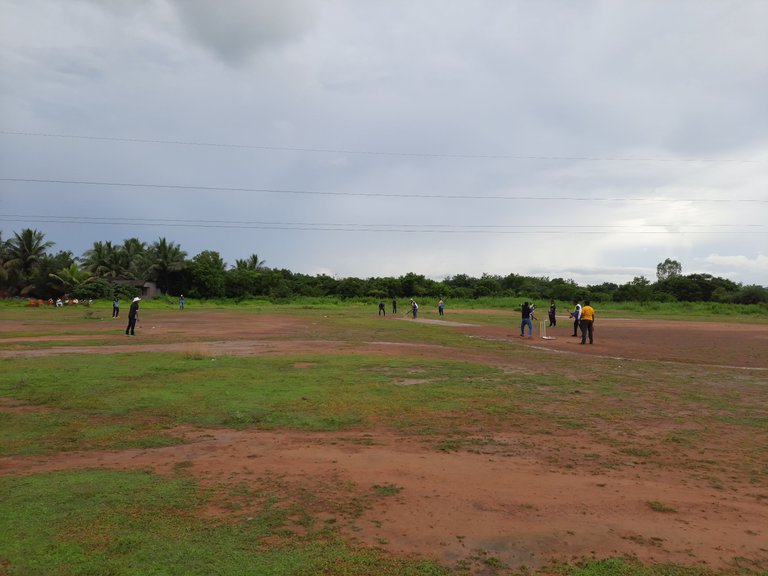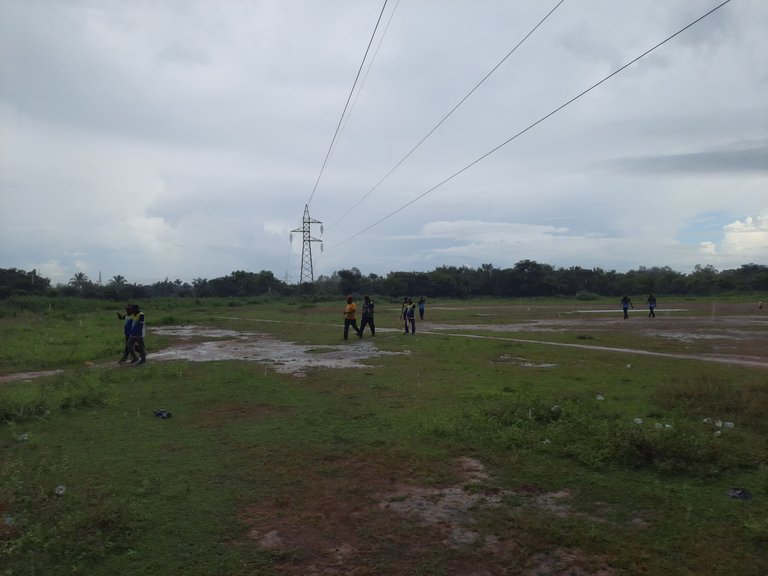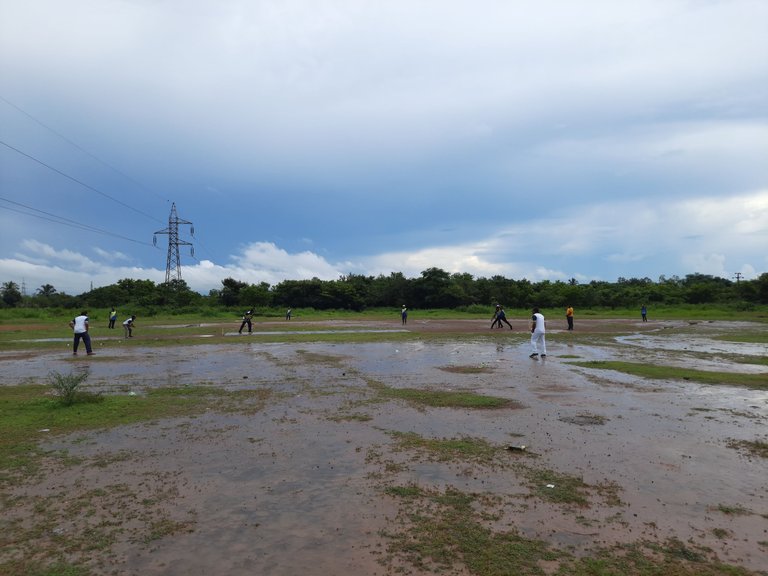 As soon as the rain stopped, we were back to the field - even though it was full of water. There was no time to wait for it to drain and also, more rain was expected. Fielders were advised not to run and just stand and not hurt themselves - an accident at this age would be a disaster.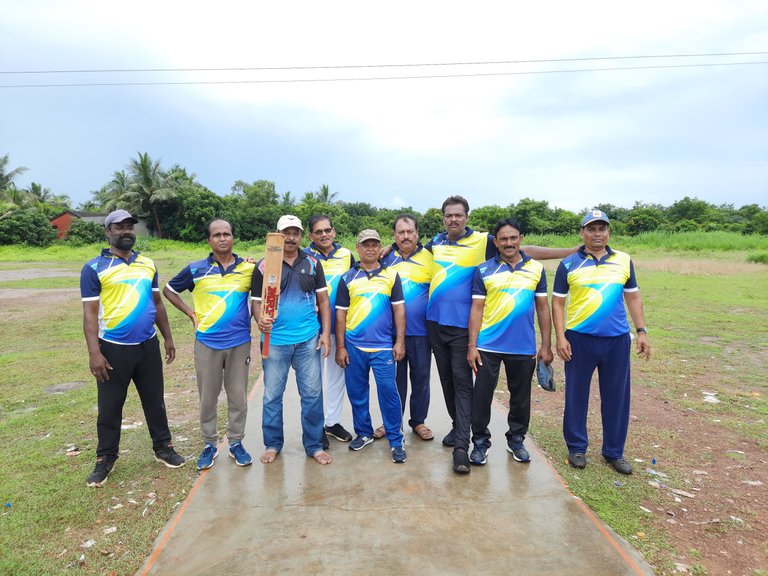 Here comes the winning team - short of two people who ran away as soon as the match completed. But only after eating the delicious mutton lunch.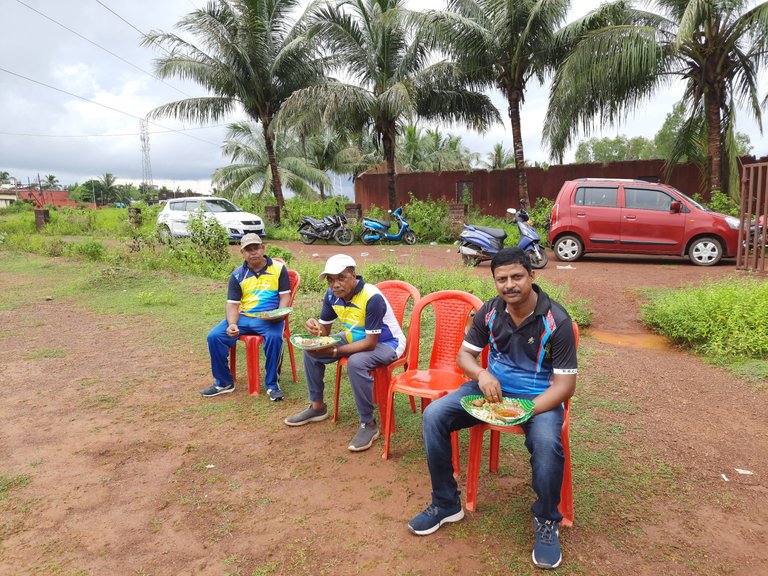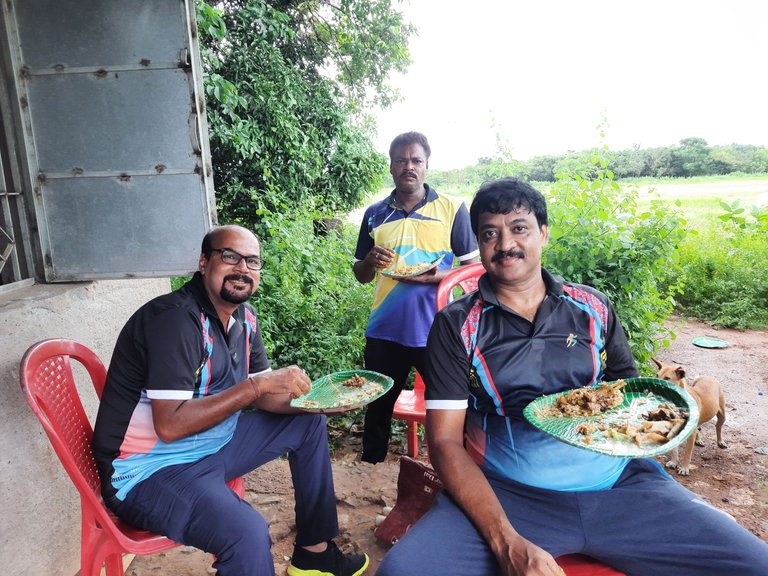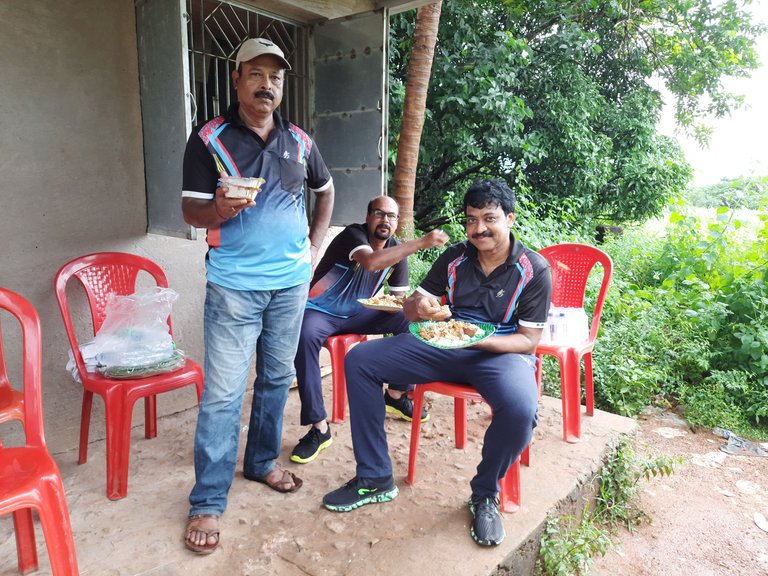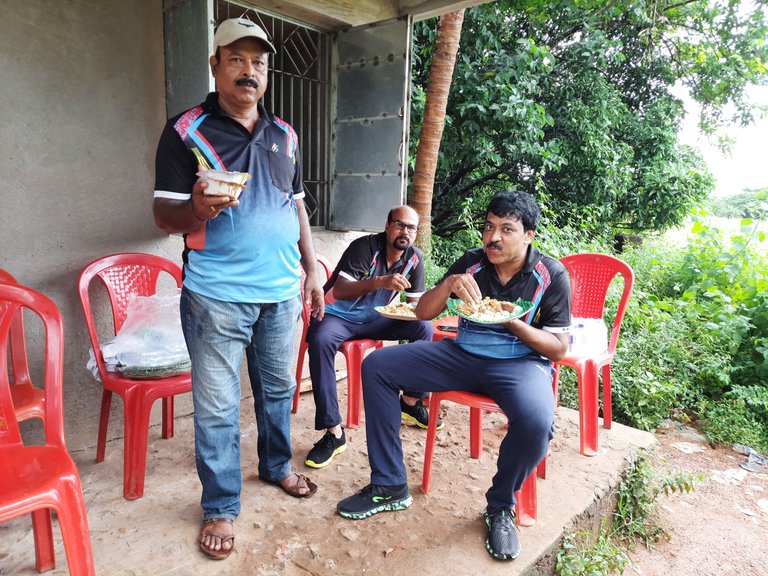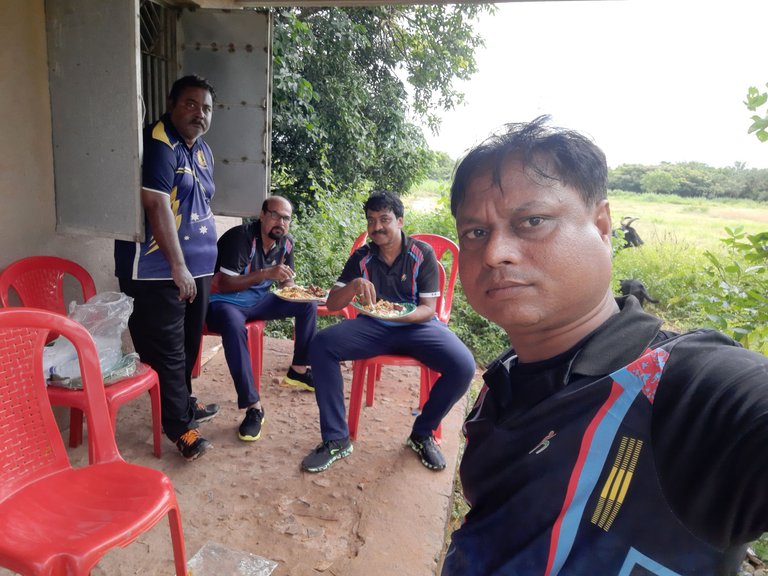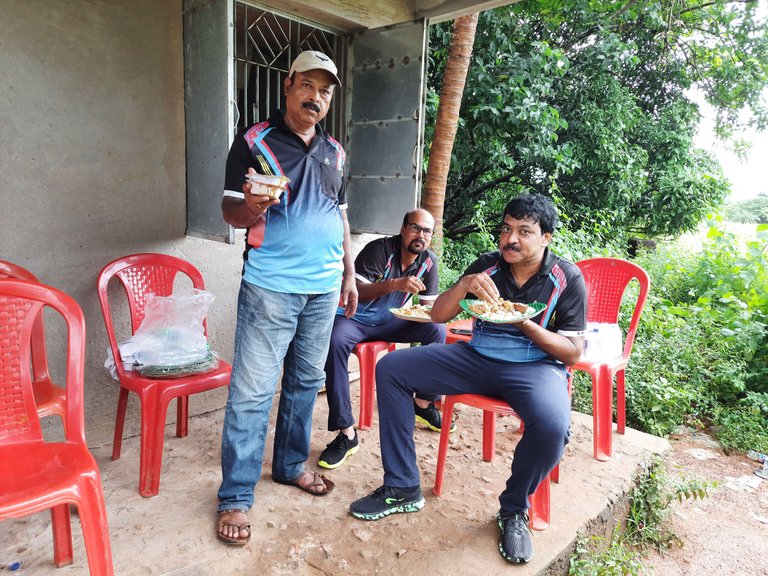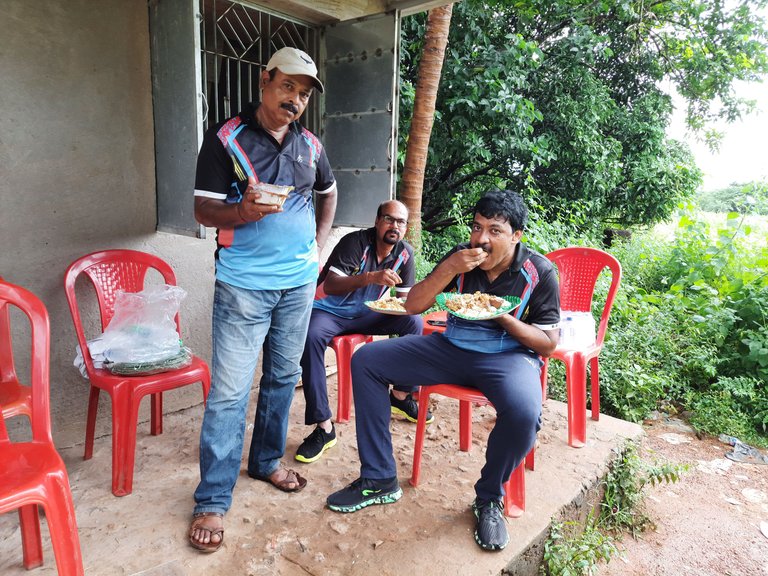 I was not very sure, if I could even attend this event. Because I caught fever for the second time in my life on Friday. But then I just slept for 24 hours without taking any medicine and eating some home made food that is given during fever, and recovered. Saturday Morning, I was thinking not to come for the event because of that, but then by evening I was super charged to go for it. After we finished our lunch, my best friend and me spent some good time together.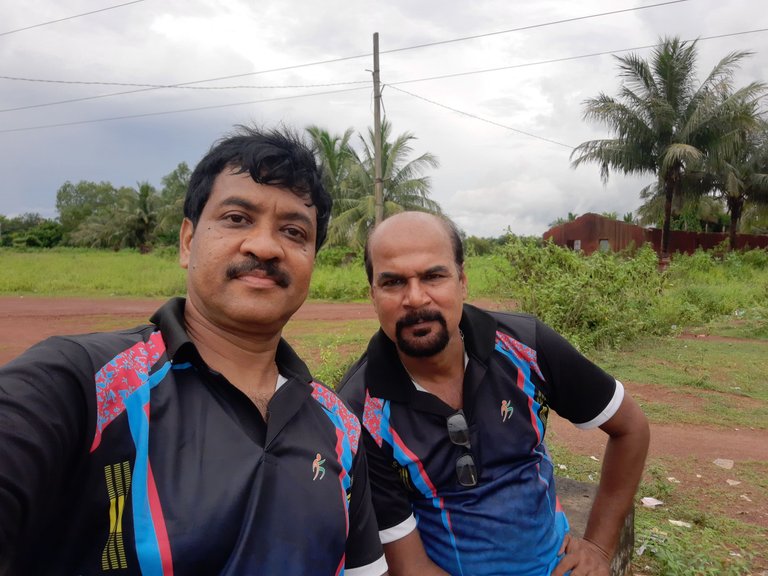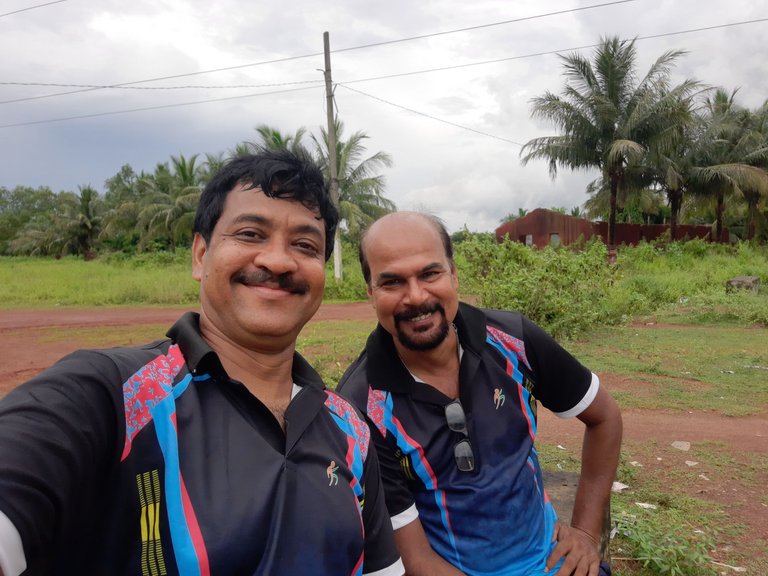 And the organizers were not very happy about the way this was arranged, so now they are planning one more day and night event with flood lights after two weeks 😀. There was a time, we did not have money to buy sports kits but still enjoyed the game very much and were kind of mad about it. So much so that, we would go for 3-4 days to come back and get beaten. Now that, we can afford to sponsor, why miss the fun !! Life needs these....At least for our generation.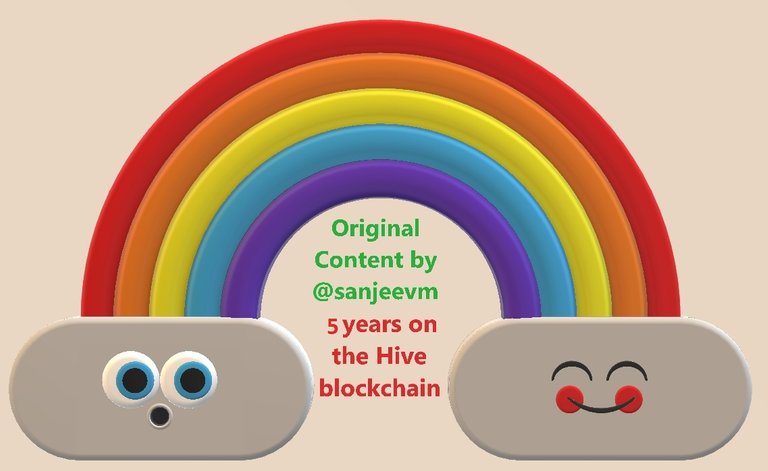 copyrights @sanjeevm - content created uniquely with passion for #HIVE platform — NOT posted anywhere else! #HIVE is my only social diary - my blog is my life.
---
▶️ 3Speak
---
---