Silver I - End of Season Rewards
Once again, I couldn't resist buying up some extra power to boost my end of season rewards. Last month, it was a major disaster and I way overspent on rentals to bring myself up to the Gold III league. This time around I sniffed around for more affordable rental options and ended up with a little over 100,000 power to end the season at Silver I rank.



In hindsight, I probably should have just tried to grind a couple wins out to bump up to Gold III. I didn't realize I'd rented enough power to pull me up into Gold until the very end.
---
Renting to Rank Up
Let's take a look at what it cost me to rent my way from Bronze I where my natural power is, all the way up to Silver I.


The primary power rental I picked up was a Gold Foil Gloridax Guardian with a DEC value of 100,000. I'm really kicking myself now for not trying a couple more battles to get Gold I after renting this card for the price of 1250 DEC ($18.75). At that price, it was actually quite reasonable compared to other rentals on the market. I received 80 Power per DEC. Compare that to the Gold Foil Djinn Biljka that I own and was renting out to someone for 950 DEC, which they are only getting 13 Power per DEC.
---
Cost vs. Benefit
Since I spent about 1250 DEC to go from Bronze I to Silver I, let's see if it was worth spending that to get an extra 9 loot chests. Here's what I received in my 18 chests: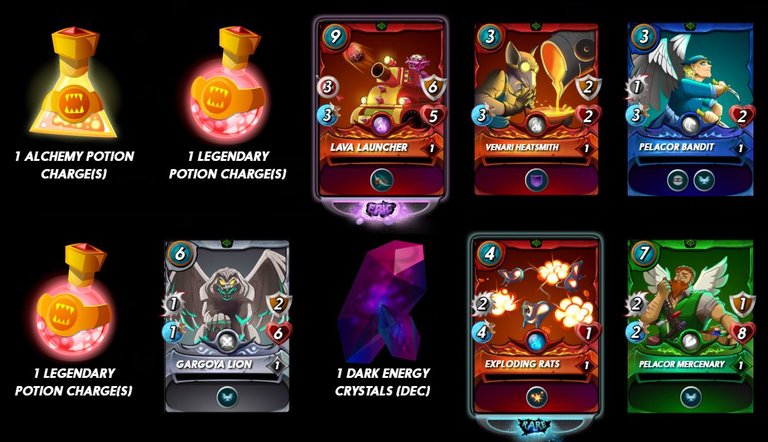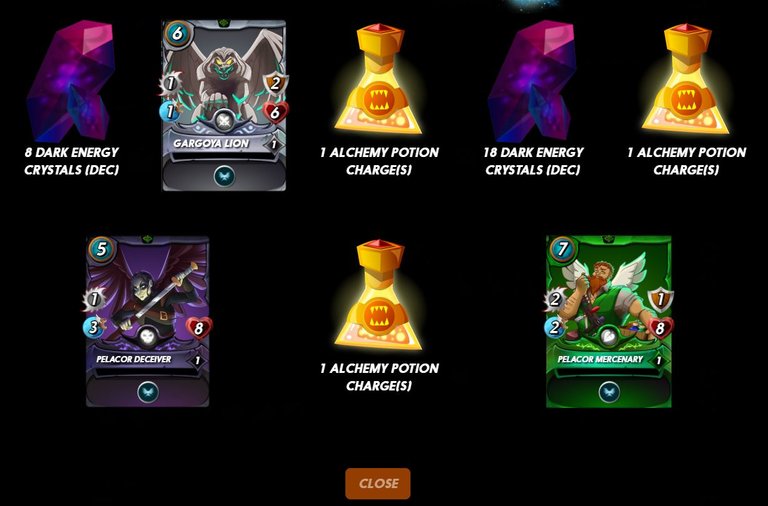 Lava Launcher - $3.34
Venari Heatsmith - $0.14
Pelacor Bandit - $0.16
Gargoya Lion (2) - $0.28
Exploding Rats - $0.65
Pelacor Mercenary (2) - $0.40
Pelacor Deceiver - $0.16
27 DEC - $0.41
Potions - $0.28
Total Value - $5.28
Cost of renting - $18.75
Total Loss - $13.47
This is yet another example of me completely striking out with my rent-to-rank up strategy. Even by being much more prudent in how much I was paying to rent Power for, it wasn't even close to profitable.
I'm left wondering if renting to rank up is worth it for anyone, unless they score a Gold Foil Legendary in their season chests?
---
Featured Battle
This was a fun battle with a very restrictive set of splinters to be used in a Noxious Fumes fight. I was a bit concerned heading into this one and decided to lean on the Divine Shield and Djinn Renova to increase the health of all my monsters and Venari Crystalsmith to help heal my frontline monster.
The Divine Shield certainly gave me an advantage here as my monsters could survive the first attack from my opponent, completely unscathed. This gave me the ability to outlast their own monsters demise from the poison each round.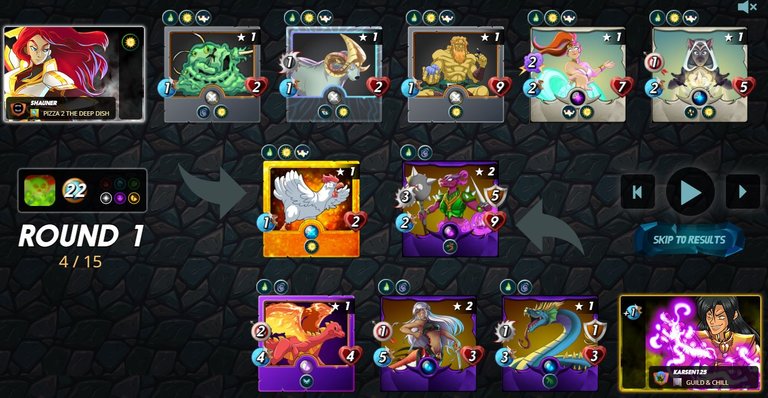 Watch this battle.
---
Brawling Update
Don't forget to set your frays soon! Brawls are about to end in 5 hours as of this post being written. Check out some of the #BrawlReport posts from the @hive.pizza community for this past week:
My last brawl report: Splinterlands Brawl Report - PIZZA 2 The Deep Dish Guild - Oct. 11, 2021
@failingforward - My Brawl Report #5 - #HivePizza #BrawlReport 12/10/2021
@kennysgaminglife - Kenny's #HivePizza #BrawlReport - Brawl Ending 10/10/2021
@nata86 - Splinterlands Brawl Report 11.10.21
---
---