A Couple Photos From The Avalanche & Sharks Hockey Game.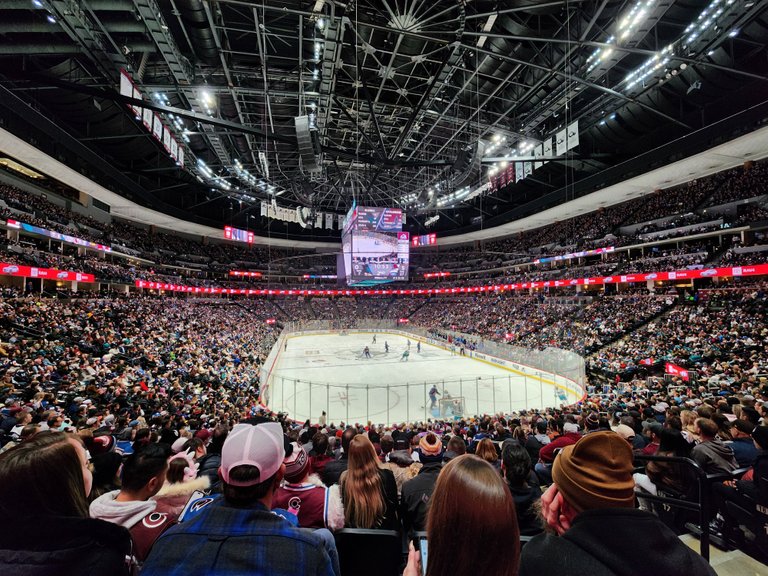 On Tuesday, March 7th I hit the local Avs game with a buddy. I had a great time and got some pretty neat photos.
The Colorado Avalanche is pretty good this year. Arguably not as good as last year (when we won the Stanley Cup) but this was a good game and a pretty easy win. Avs beat the Sharks 6 to 0.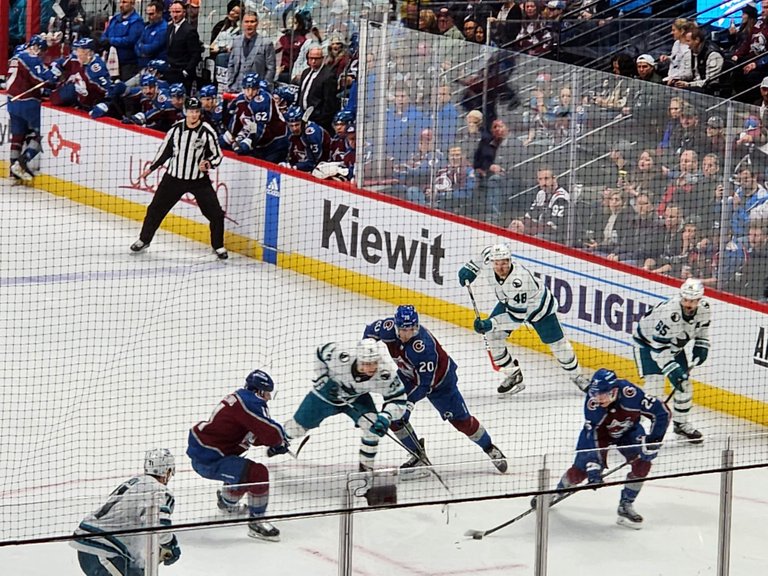 Avs goalie, Alexandar Georgiev had a good night with some pretty nice saves. I took this picture from my seat (on the other side of the rink) with a 30x or 40x zoom on my Samsung S22 Ultra. It's crazy how good phone cameras are these days.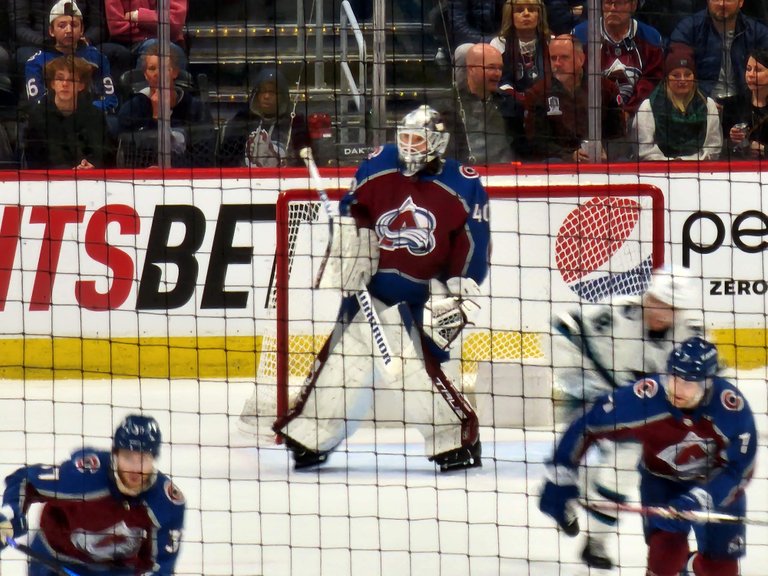 Here is decent action shot of Nathan MacKinnon, one of the Avs best players. After he helped lead the team to win the Stanley cup in 2022, he became the highest paid player in the NHL earning $12.6 million per season. Previously Edmonton Oilers star Connor McDavid was the league's highest-paid player.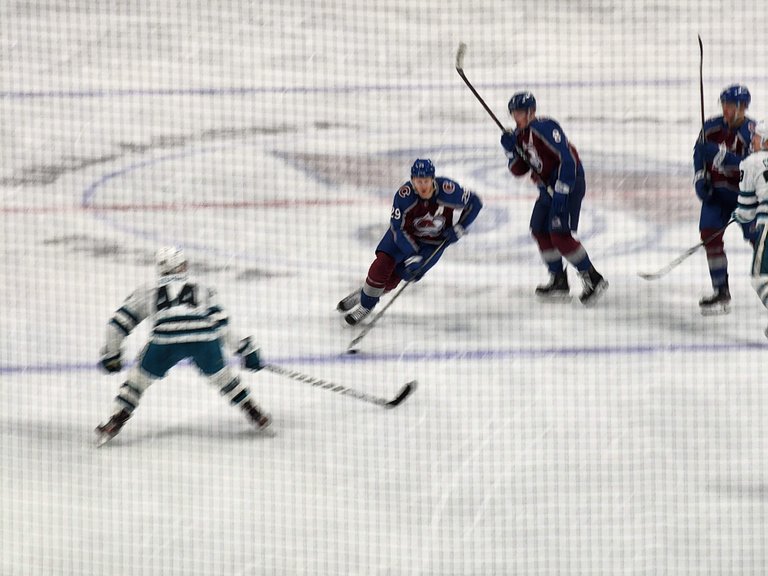 I enjoyed the game with a classic Coors Banquet: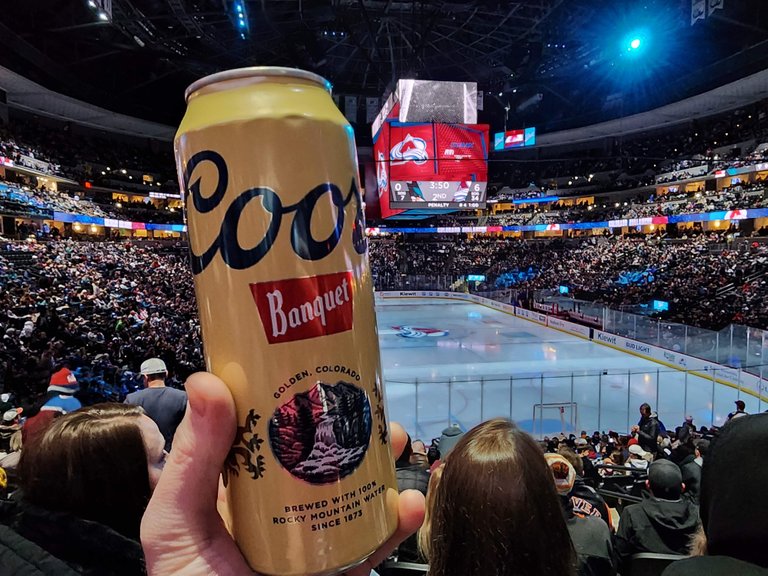 Any guesses on who will make it to the cup this year?
Avs should be in the playoffs, but we will see how far they get.
Thanks for reading,
@slickwilly


Hi there, I'm Will. First and foremost I am an entrepreneur and voluntaryist. I aspire to help build a more free world, one that we all want to live in. Some of my biggest passions include crypto, marketing, finance, cannabis, traveling, bodybuilding, snowboarding, motorcycles, and cars (mostly Subarus). All pictures are my own unless otherwise stated. I release everything under CC0.
My Links:
Personal Website ✳️ YouTube ✳️ Instagram ✳️ Facebook ✳️ Twitter
My Automotive News Website - motorspeednews.com

Affiliated Accounts:
@motorspeednews | @bitcoinshirtz | @trueliberty

---
---