Champions League, week 5, Dortmund vs. ManCity & Leipzig vs. Real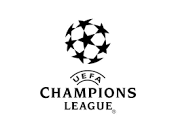 Heute beginnt der 5. Spieltag in der Champions League.
The 5th matchday in the Champions League begins today.

vs.

Dortmund spielt zu hause gegen ManCity. Dortmund hat Heimspiel, aber trotzdem halte ich ManCity für zu stark. Ich tippe 0:2 Auswärtssieg.
Dortmund plays against Man City at home. Dortmund is playing at home, but I still think ManCity are too strong. I bet 0:2 away win.
---

vs.

Leipzig spielt zu hause gegen Real. Real hat wieder zu alter Stärke zurück gefunden und dehalb denke ich, daß Leipzig auch im Heimspiel keine Chance hat. Ich tippe 0:2 Auswärtssieg.
Leipzig plays against Real at home. Real have regained their old strength and that's why I don't think Leipzig have a chance in the home game either. I bet 0:2 away win.
Funny match @all
Best regards & Glück auf
sportfrei
Posted using SportsTalkSocial
---
---