Champions League, week 5, Wednesday matches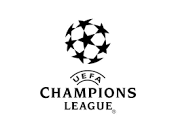 Heute die verbleibenden Spiele am 5. Spieltag in der Champions League.
Today the remaining games of matchday 5 in the Champions League.

vs.

Barca spielt zu hause gegen Bayern. Barca ist raus und Bayern sicher in der nächsten Runde. Ich tippe 1:1 Unentschieden.
Barca plays Bayern at home. Barca are out and Bayern are safe in the next round. I bet 1:1 draw.
---

vs.

Frankfurt spielt zu hause gegen Marseille. Macht es noch einmal ihr Adler. Ich tippe 2:1 Heimsieg.
Frankfurt plays Marseille at home. Do it again you eagles. I guess 2:1 home win.
---

vs.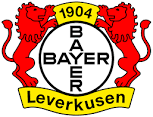 Atletico spielt zu hause gegen Leverkusen. Leverkusen schwach in dieser Saison und deshalb tippe ich 2:0 Heimsieg.
Atletico plays against Leverkusen at home. Leverkusen weak this season and that's why I'm guessing a 2-0 home win.
Funny matches @all
Best regards & Glück auf
sportfrei
Posted using SportsTalkSocial
---
---