NBA: Setback for the Lakers: LeBron James, due to foot injury
This was pointed out by different authorized voices, "There is concern that he will be absent for a long period,". LeBron, who has been accumulating problems with his right foot after breaking Kareem Abdul-Jabbar's points record, will have to stop for now. This will hit the rising Lakers.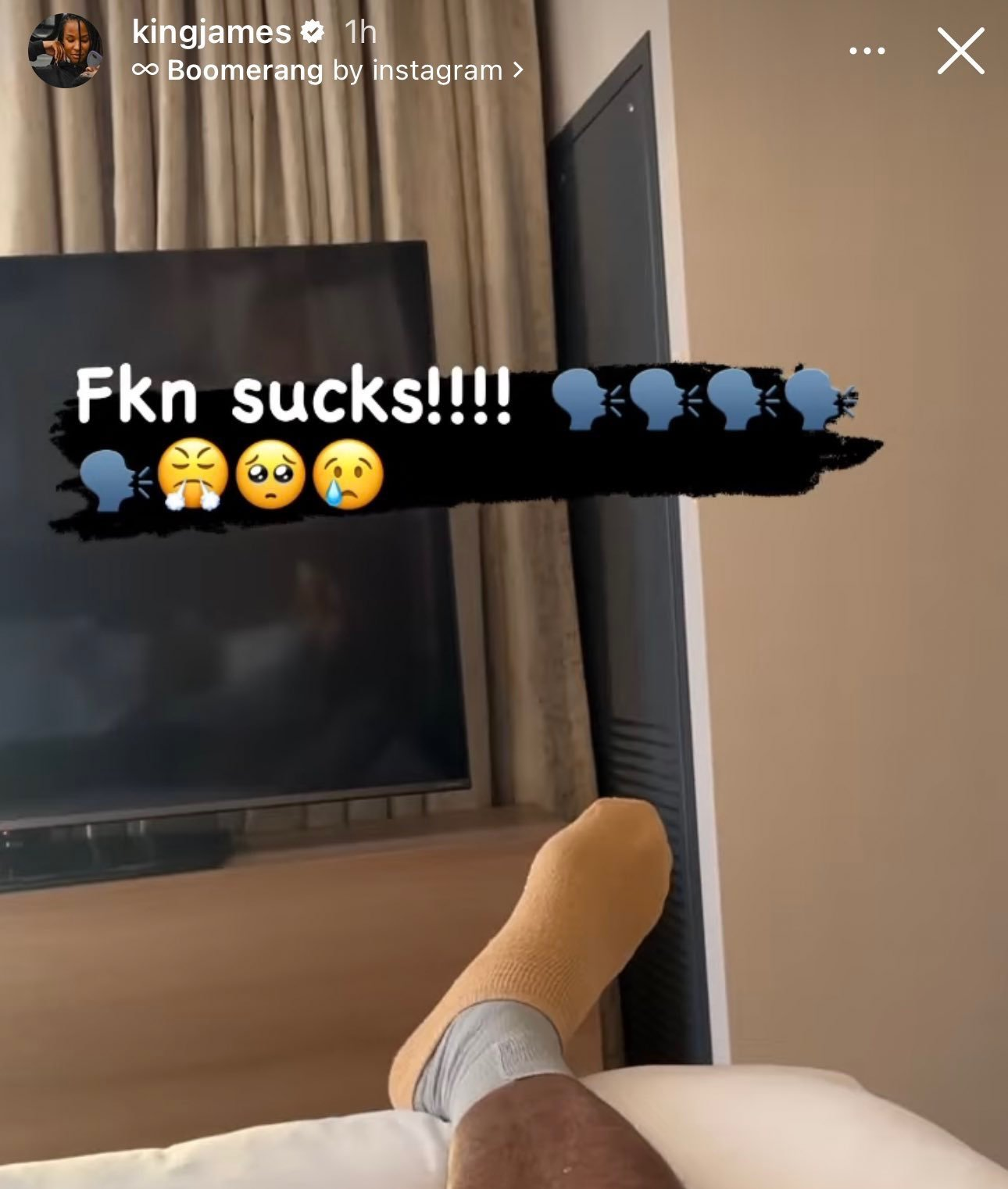 Lebron James / Instagram
Although the LA Lakers team improves after the 'Trade Deadline', it is a shared reality that, with LeBron, its ceiling is determined and without him... its floor. A poorly made rotation in the first part of the season, and when Rob Pellinka moved into the office he continued at a high level. A decisive player at 38 years of age, in shooting, in scoring, and in rebounds. Without Akron's, five wins and nine losses.
On the good side, if there is one, he shouldn't undergo surgery as there is no structural damage, but time is essential for the inflammation to reduce and it looks like several weeks. Well, that's the first prognosis. Seeing yourself out is not usual in the 'King's' career... Well, in his first 15 years he only missed 71 games. In the last five, 98. All with the gold and purple of the Lakers.
LeBron is the foundation of a radically changed Lakers. Additions, such as the outside threat of De'Angelo Russell, with his best numbers of his career, or the defense of Jared Vanderbilt put the team in the battle. Without 'Bron' they lose their leader, soul and have to depend on Anthony Davis and his physical condition does not sound like too great news. For example, his 11 points in the last quarter against the Mavs after suffering an injury. LeBron, the last of a line, which Michael Jordan said would disappear. "In 20 years no one will play sick or fall asleep with a sore ankle," recounted 'MJ' in 2003. LeBron disobeys the rule.
What is happening to the King? Is he too old for this shit?
Posted using SportsTalkSocial
---
---