Seeking Community Manager
We are seeking a highly-motivated and skilled Community Manager to join our team and manage the Discord, Telegram and Matrix communities for Sports Talk Social. The successful candidate will be responsible for creating buzz and increasing engagement within the community, moderating chats and channels, and engaging with users to create a positive and welcoming experience. They will also be responsible for finding and leveraging opportunities for collaboration and partnerships with other sports-related communities.
This will be a great role for anyone looking to gain community management experience.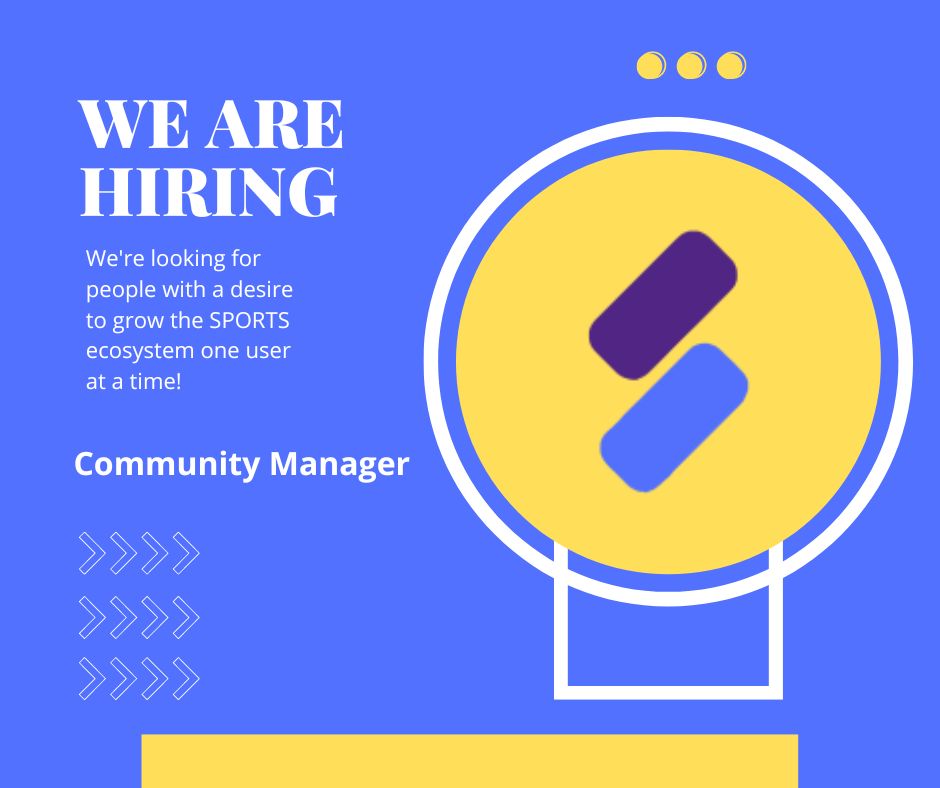 Key Responsibilities:
Create and schedule engaging and informative content for the SPORTS community, including text, images, and videos, to increase engagement and create buzz on our Discord, Telegram and Matrix channels
Moderate chats and channels to ensure that all interactions are respectful and follow community guidelines
Engage with users by responding to comments and messages, and seeking out opportunities to interact with them
Identify and pursue opportunities for collaboration and partnerships with other sports-related communities
Complete report on Community Status distributed to the Hive blockchain once a week under #sportstalk
Qualifications:
Prefer experience in community management
Strong written and verbal communication skills
Proficiency with Discord management tools and features
Demonstrated ability to create and manage a positive and welcoming community experience
Passion for sports and a strong understanding of the sports landscape
Compensation
This position is expected to pay 1,000,000 SPORTS per month. The first two weeks of funding will be provided by @sportstalksocial. It is expected that successful candidates will continue to be funded via the SPORTS Token Fund if they choose to continue the role and stakeholders consider their efforts worth rewarding.
How to Apply
Please indicate your interest in this position by leaving a comment on this Hive post before post payout time.
SPORTS Stakeholders
Please endorse candidates you feel have the skills needed for this role. The candidate with the largest SPORTS payout for their comment will be selected for this position. If there were to be a tie then the winner will be chosen by @sportstalksocial. Within two weeks of selection a proposal will be created seeking funding of the role from the community via SPORTS Token Fund.
Posted using SportsTalkSocial
---
---