Reminder: Special Round 7 of the Hivechess Tournament, tomorrow Friday, 20h GMT
Dear chess fans,
the 7th round of S9 is played tomorrow Friday 10th Dec., 20h GMT, as usual.
The current standings after 6 rounds you can look up here.
This one will be the second time that we split up the field into 2 skill classes! Last time we did it in summer, in season 6, you can check out here how it went. This time, with more and stronger players participating, I decided to make the cutoff at a rating level of 2100, as last time there were less players in the <2000 arena than in the other one. Of course I can´t know in advance, if it will be more even this time or we should keep the treshold at 2000. Let´s find out!
The point distribution system "Lighteye" will be adapted accordingly (to have same no. of points distributed in each round): tournament points will be doubled for the first 10 places of both tournaments! E.g. if you end up as 3rd out of 12, you don´t get 10, but 20 points! So missing out this round would be unfortunate!
Time Mode: 4+1 (4 minutes per game, 1 sec. increment!), 70 min. arena mode
Tournament Links: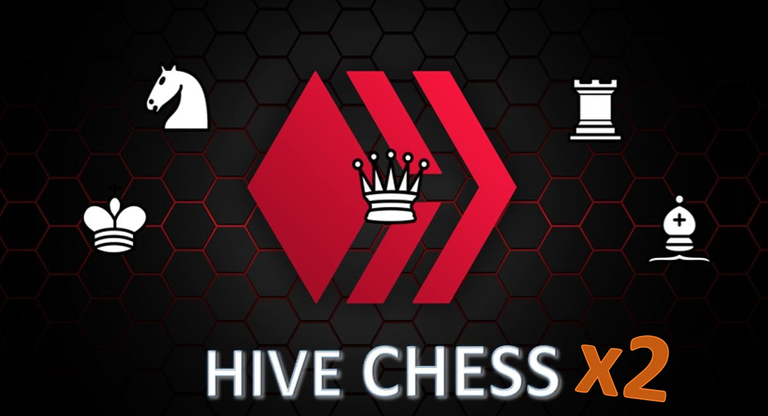 There are already app. 160 HBD and 125 Hive in the price pool!
RULES
For Hivers, Steemians, Blurters, noise.cashers and all others!
Players of all skill levels are welcome, from newbies to experts, you just need a free Lichess-account!
Every Friday is one round
Time mode is varying (5+0, 3+2,...), rated, berserking allowed (except in Swiss mode)
The winner of each round gets the number of points equaling the number of players in that round, the second ranked one point less and so forth until the one on the bottom of the table who gets one point.
Occasionally a round may be divided into 2 skill classes
In case two players have the same number of points, the one who played less rounds is first. If that is equal too, then the average tournament performance decides.
PAYOUT: This season goes over 9 rounds and the tournament points are summed up. All Hivechess-related post rewards are pooled and 90% go to the price pool (PP). The tournament winner will get 25 Hive bonus, a unique NFT trophy and the rest of the PP is divided among all players according to the number of tournament points achieved, but only if a player has participated at least 3 times (if <3 games are played in a round it will be not counted)!
If I don´t know your Hive username, I can´t consider you in the final rankings, so please let me know your Hive name in the comments or in the Lichess chat!
If you have not yet joined our team in Lichess, please do it here, so that you can participate (required for the Swiss tournaments only).
Please share this announcement among your (chess) friends and colleagues!
The more participate, the more fun! And maybe some are even interested to join Hive and it´s Chess Community?
See you tomorrow and good luck to all!
Potentiall of interest to:
@aakrist @abimbola753 @agreste @alberto0607 @almightymelon @ambarvegas @amirl @anli @anomadsoul @arsenal49 @b0s @behiver @bitsignal @burnoutawesome @cerati @chessbrotherspro @chesthetica @cryptoph0823 @darruiz @diegofitness92 @digitalis @ebingo @eliaschess333 @elprofe62 @emic @eniolw @eenriquerivas @evgsk @fjcr @flaws @foxconnmars @franciscomarval @gabotask @gingerbyna @gravitcaper @heimindanger @hierro21 @hirohurl @iobates @jaki01 @jkms @juanmi96 @kharrazi @kintokris @kreur @lighteye @lucianosky @maciejficek @manncpt @marcusantoniu26 @masterswatch @maverieux000 @meedo @mstafford @orlanzavala @oshiokhenhoya @pamboy27 @parung76 @petreius @primersion @rafaelaquino @renerondon @rexplanet @rodrook @ropavejero @rosmarly @sammy00 @samostically @sawko @schamangerbert @schmidi @soluce07 @spacetoon @steamloled @the01crow @therealflaws @tony1294 @tungphong @vasigo @vjap55 @walner @xoflox @yazp @zacherybinx @zincheck
(just let me know if you don´t want to get the mentions)

---
---