This Friday crazy Hivechess tournament! For brave only!

Hi chess fans!
Are you missing the Friday Hivechess tournaments?
Well, this Friday, the 18th Nov., at 20h GMT I offer a fun chess event for all, who have time and the braveness to join! OPEN TO ALL SKILL LEVELS. All you need to have is a free Lichess-account. 40% of the rewards of this post go into the next season´s price pool.
The winner gets 7 Hive right away sent into his wallet! Second earns 4, third 2 and fourth 1 Hive (prices upgraded thanks to a donation from @samostically!).
Mode: 4+1 (4 minutes per game, 1 sec. increment per move), 60 min. arena mode with no streaks.
Sounds normal, so why it is "for brave only"? Well, the chess mode is not classical, also not Fisher Random, but it is...
CRAZYHOUSE!
In the Crazyhouse variant the normal rules of chess apply, with the following additions:
A piece that is captured reverses color and goes to the capturing player's reserve. At any time, instead of making a move with a piece on the board, a player can drop one of their held pieces onto an empty square on the board (therefore this variant is also called drop chess). So e.g. if you capture a pawn, it becomes yours and in the next move (or later) you can drop it anywhere to the board, with these restrictions:
A pawn may not be dropped on the 1st or 8th ranks, if it is dropped on its 2nd rank, it may use its two-square initial advance.
When a piece that is promoted from a pawn is captured, it enters the opponent's reserve as a pawn.
Easy, right? But I advise you to try it out first! There will some big surprises, promised! There is a good reason another name for it is "mad chess"!
The key is (in my humble opinion, I am not an expert) to on one hand use the captured pieces quickly (and wisely) to gain an advantage and use and keep that momentum. But on the other hand don´t burn all the pieces too lightly - as soon as you give your opponent a single moment to breathe or by making a non-forcing move, things can escalate quickly against your favor. E.g. there is no need to take care about a backrank mate, as long you have a piece in reserve you can use to block. So to find the right balance in managing your reserve piece pool is the crucial aspect here. And take care especially about the knights! Knights can be really tricky as they can show up anywhere on the board to fork you!
It is really fun - unless you get all of a sudden mated despite having two queens in the pool which you never had a chance to drop.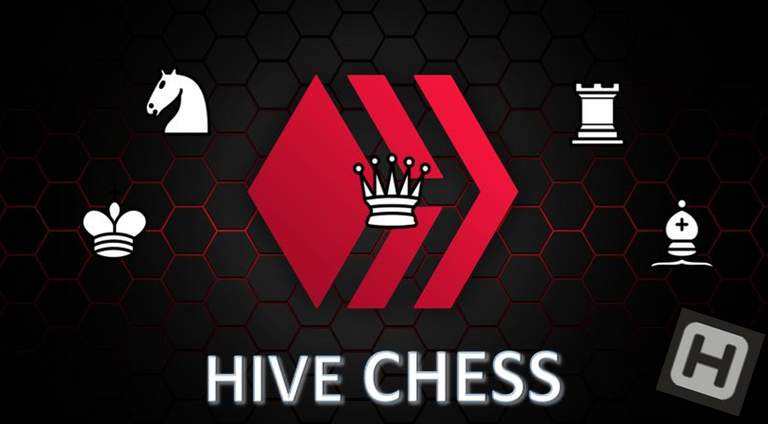 Good luck for this one - you will need it 😃

Potentially of interest to:
@aakrist @abimbola753 @agreste @ajumaa @alberto0607 @alexmag1988 @almightymelon @alpha @ambarvegas @amirl @anadello @andzhi @anli @anomadsoul @apy @arsenal49 @artistparthoroy @astrolabio @b0s @bechibenner @behiver @beyondhorizonmm @bitsignal @burnoutawesome @camiloferrua @cerati @chessbrotherspro @chesthetica @clixmoney @cocacolaron @cryptoniusraptor @cryptoph0823 @darruiz @diegofitness92 @digitalis @ebingo @eliaschess333 @elprofe62 @emeka4 @eniolw @eenriquerivas @evgsk @fairy-of-comfort @fcastro177 @fiona777 @flaws @foxconnmars @franciscomarval @franu @gabotask @giacomone @gingerbyna @grafo07 @heimindanger @herz-ass @hierro21 @hirohurl @hivetrader @iamchessguy @iammanythings1 @ibizaki @iceblue @iobates @ironshield @jaki01 @jesusmgl1995 @jkms @johannfrare @josesmoke @juanmi96 @justfavour @kaungsett8388 @kintokris @kreur @levitant @lighteye @lofone @lucianosky @maciejficek @maestroask @marcusantoniu26 @mario89 @masterswatch @maverieux000 @meedo @mrsarri @mstafford @mypathtofire @nftland1989 @orlanzavala @oshiokhenhoya @pamboy27 @parung76 @perpz @petreius @philipp87 @pokerarema @pravesh0 @primersion @ptmaker @rafaelaquino @renerondon @rexplanet @rheda @rodrook @ropavejero @rosmarly @salomijale @samostically @sanjamkapoors @sawko @schamangerbert @schnitte @soluce07 @solymi @spacetoon @steamloled @stranger27 @syndmitrij @the01crow @thedoc07 @therealflaws @timofey @tin.aung.soe @tony1294 @tungphong @uliseshb @vaipraonde @vasigo @victorbch2 @volkiceper @vjap55 @volkiceper @walner @wegflexor @xoflox @yazp @zacherybinx
(just let me know if you don´t want to get the mentions)
---
---