Morning Run: Life's a beach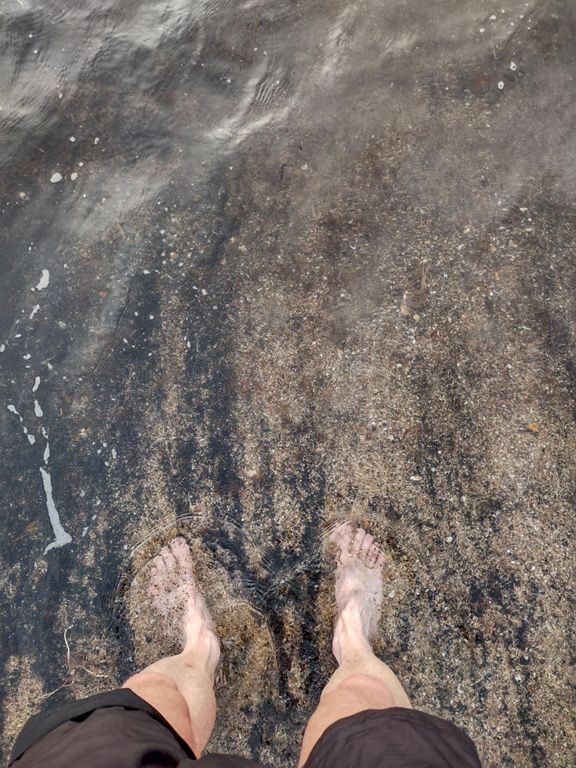 steevc just finished a 7.75km run, that lasted for 47 minutes.
This run helped steevc burn 592.0 calories.
---
Description from Strava:
We had a nice long weekend in Newbiggin with some travelling around the area. I did the parkrun on Saturday and wanted to get in another run today. I found a route on Strava that was the right sort of distance.
I followed the road out of town. This is when I found out we would not be able to drive that way as there was some work going on. There was a stretch away from the road that cut across to the big roundabout. I had to wait to cross there as the roads were busy. Then I took a footpath down to the bridge over the River Wansbeck. I crossed on the road bridge and then went down to a footbridge over a weir to come back and join the England Coast Path. I went onto the beach where the sand was fairly firm, then had to go up to the big caravan site. It took me a while to find the way out at the other end. Then it was a fairly rough path along the cliffs back to Newbiggin.
The last part was back on the parkrun course along the promenade. I went down to the sea to soak my feet. The back stuff is coal dust that washes up from seams out at sea.
It was not a quick run as I was tired and had to slow down for photos, finding my way and traversing tricky terrain. Still good to explore the area.
---
If you would like to check out this activity on strava you can see it here:
https://www.strava.com/activities/7640444887
About the Athlete: Older guy trying to keep fit, but still hope to go quicker.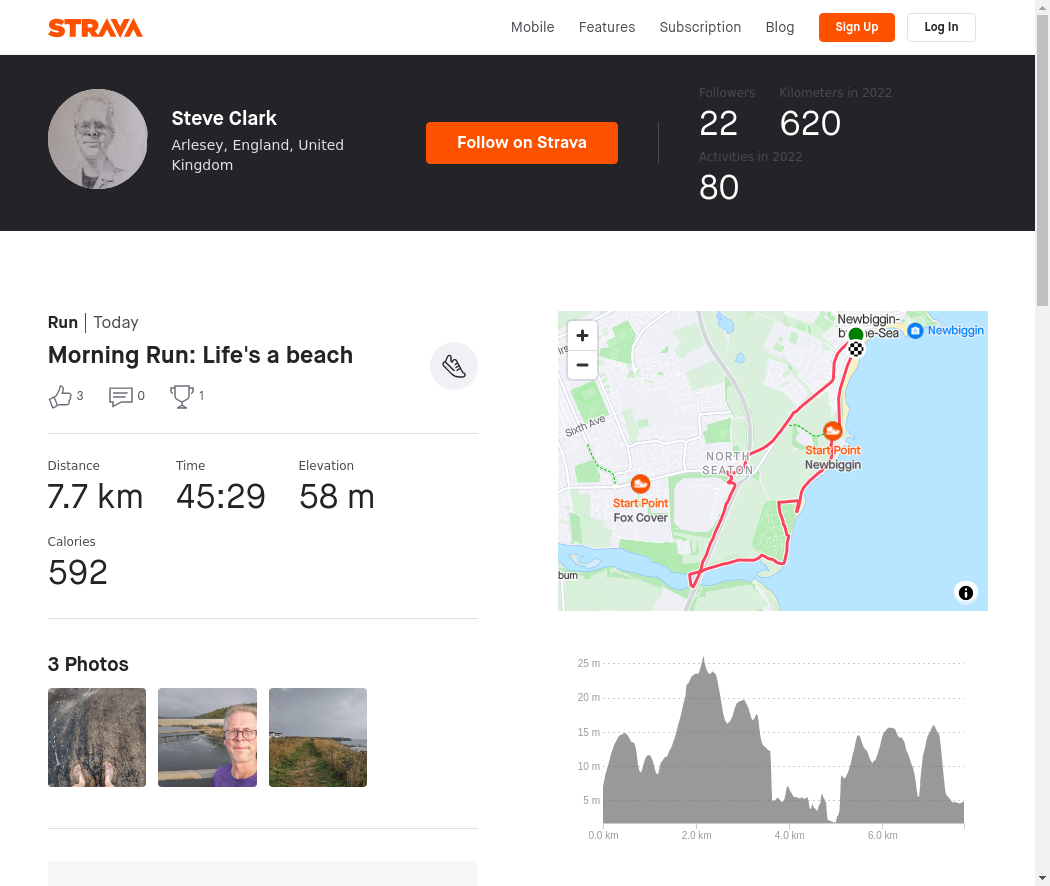 This is an automated post by @strava2hive and is currently in BETA.
---
---