Morning Run: Just keep running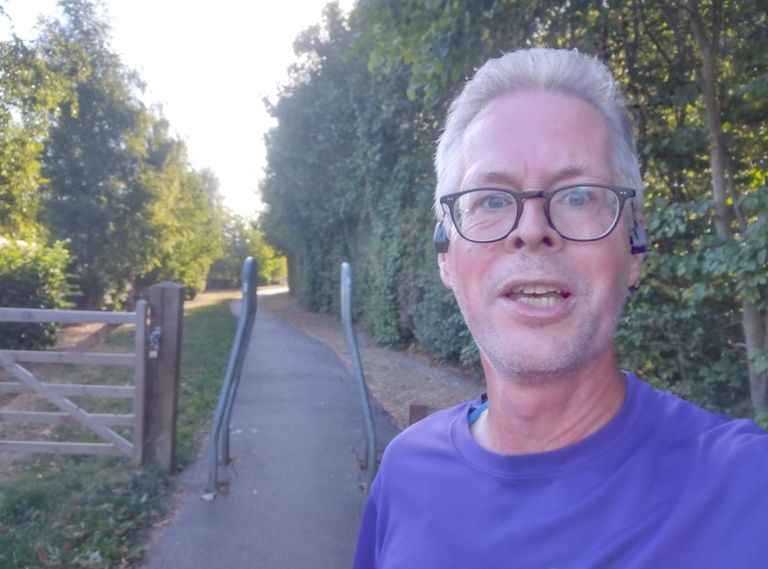 steevc just finished a 7.06km run, that lasted for 40 minutes.
This run helped steevc burn 504.0 calories.
---
Description from Strava:
I had not done a run in a week due to travels and other commitments. I have swum a bit in our pool and did a brief session last night as it was getting dark.
Today was about getting out there to get the legs working. I just set off with the intention of trying to keep running on the Fairfield loop. I mostly managed that and the pace was not too bad. The selfie is at the highest point and I know I look a bit flushed. From there it was mostly downhill.
I am fairly happy with this run as the pace was better than I have managed on that route recently. I saw a few other runners out there. There's also an older guy I used to see striding purposefully up and down the hill. I had not seen him recently and wondered what had happened to him, but he was there again today.
It is definitely cooler than it has been recently, but I got pretty warm anyway. Breakfast when I got back was muesli with some blackberries I picked last night.
Have a good week.
If you wonder about why I put the hashtags on Strava it is for this app to pick up and use on Hive, where I earn from my posts. Let me know if you are interested in doing that.
https://peakd.com/hive-176853/@strava2hive/strava2hive-rewards-payout-2022-08-21
---
If you would like to check out this activity on strava you can see it here:
https://www.strava.com/activities/7679228661
About the Athlete: Older guy trying to keep fit, but still hope to go quicker.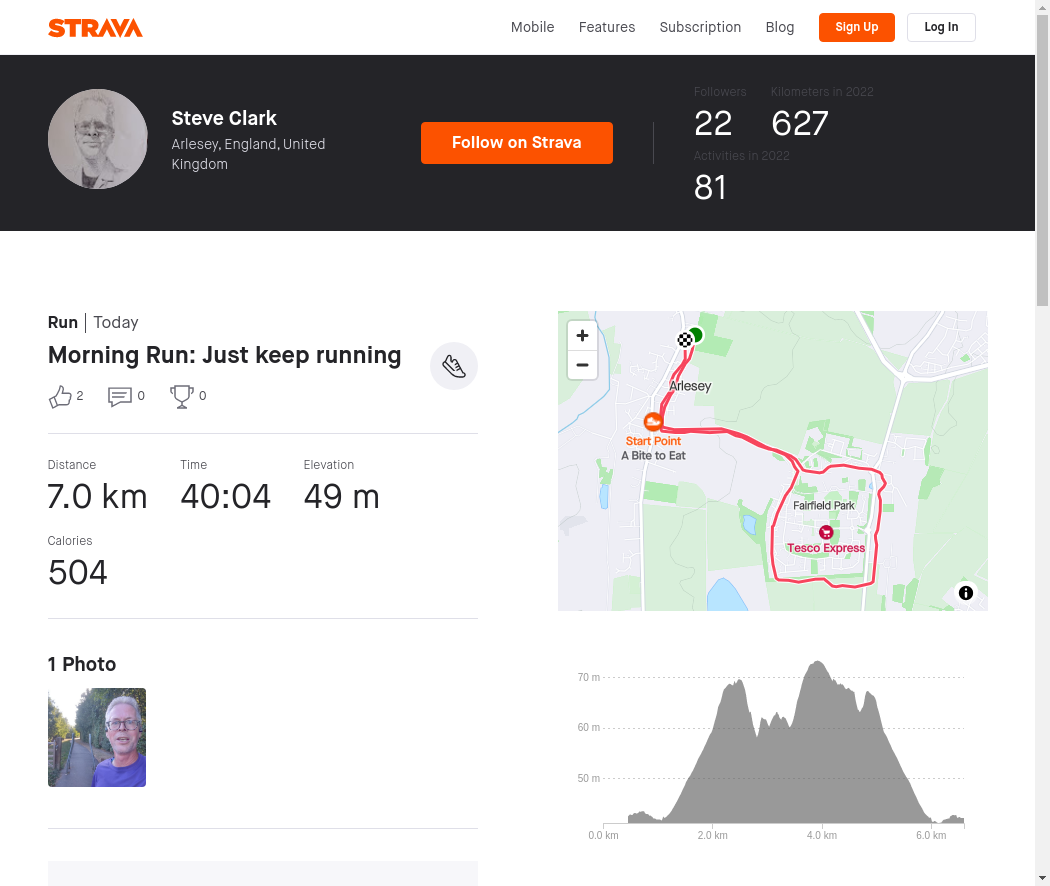 This is an automated post by @strava2hive and is currently in BETA.
---
---