Evening Run: Last minute Sunday run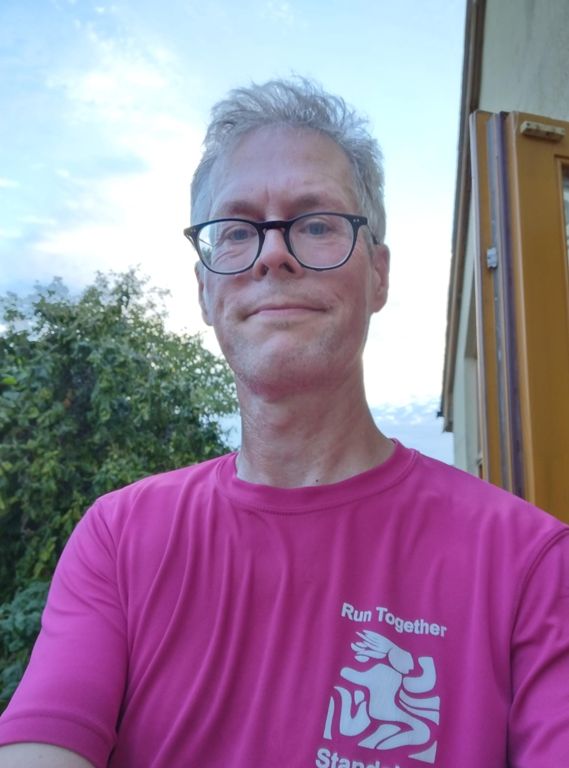 steevc just finished a 6.91km run, that lasted for 40 minutes.
This run helped steevc burn 534.0 calories.
---
Description from Strava:
I did not manage to fit in my usual weekend running as we had a trip up to Edinburgh for a birthday party. So I missed parkrun that was finishing just as we got on the train. I did get a good workout on Saturday night as the party had a cèilidh. I did a fair bit of dancing and got very sweaty. Just after we finished the sole came off one of my shoes and the other one detached on the walk back. I have thrown those shoes away.
When we got back I went off for a brief run up to Fairfield. I saw a black squirrel and a couple of hen pheasants up there. The run was nothing special, but I just wanted to get out there on a nice evening.
I was listening to the Cryptomaniacs podcast that is mostly about the Hive social platform that I use every day. This run will get posted on there automatically to earn me something.
Run free!
---
If you would like to check out this activity on strava you can see it here:
https://www.strava.com/activities/7755017019
About the Athlete: Older guy trying to keep fit, but still hope to go quicker.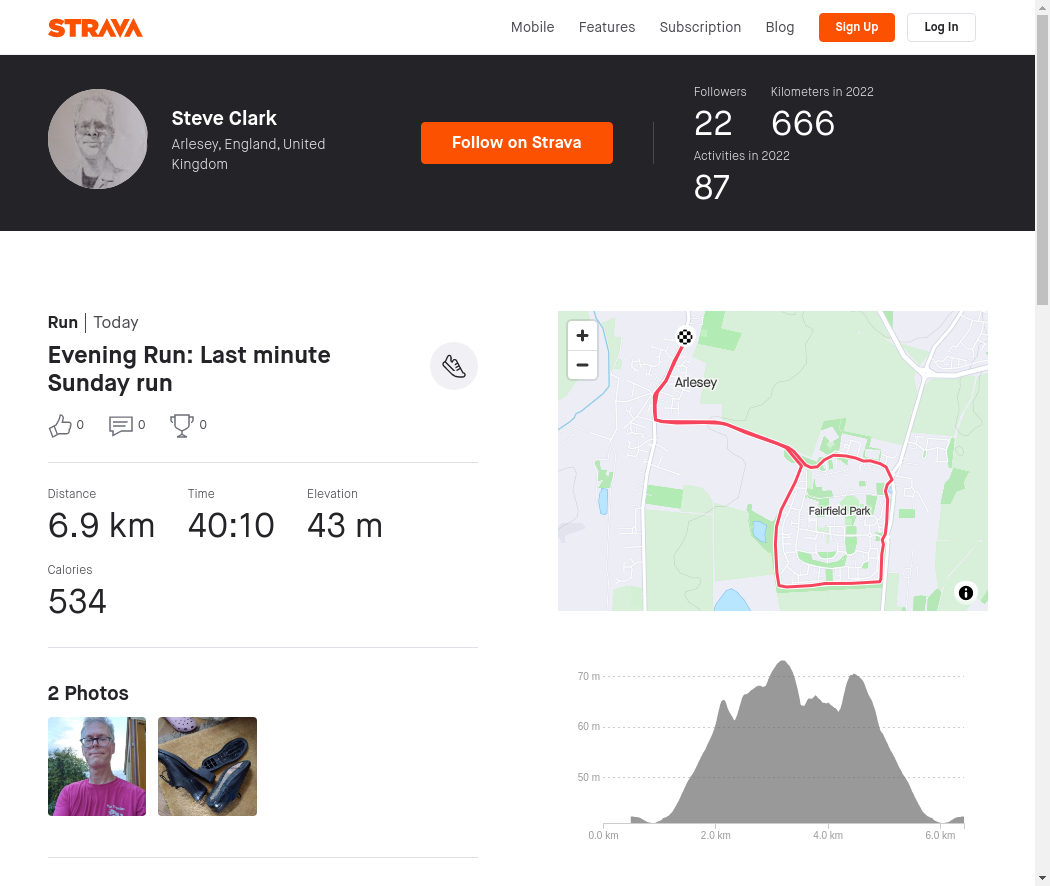 This is an automated post by @strava2hive and is currently in BETA.
---
---