Morning Run: Stretching my legs in the mist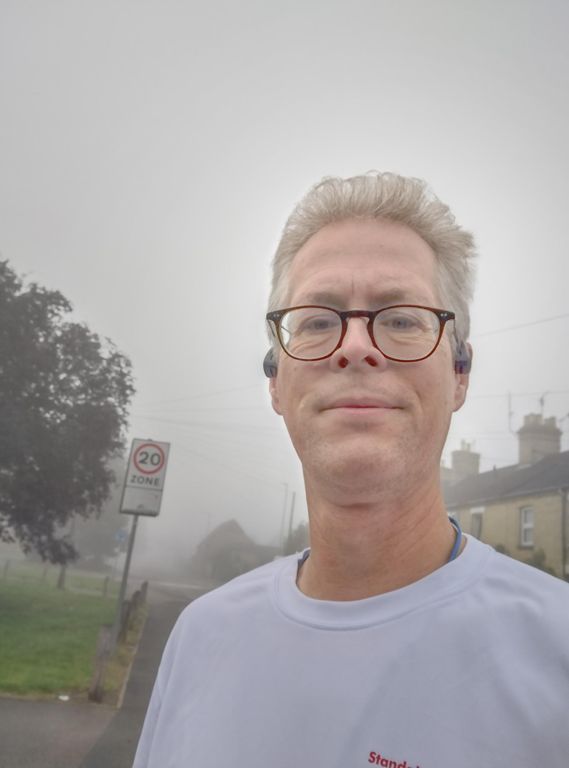 steevc just finished a 12.7km run, that lasted for 74 minutes.
This run helped steevc burn 799.0 calories.
---
Description from Strava:
It was quite misty out there today, but anything that cools me down is good. I set off with a plan to go a little further than my last long Sunday run and not worry about pace.
It felt hard at times, but I just tried to keep going. I saw a few other runners including a guy I see at parkrun who is training for a marathon. Wildlife included a squirrel, ducks and some small rodent that ran across the path. I got through some podcasts, including Richard Herring talking to Omid Djalili.
It has been a busy week with a trip into London and two gigs with the band. We played at the Balstock festival yesterday and I may be back there today to enjoy the music.
Run free.
Talk to me if you want to earn from your runs on Hive.
---
If you would like to check out this activity on strava you can see it here:
https://www.strava.com/activities/7788838647
About the Athlete: Older guy trying to keep fit, but still hope to go quicker.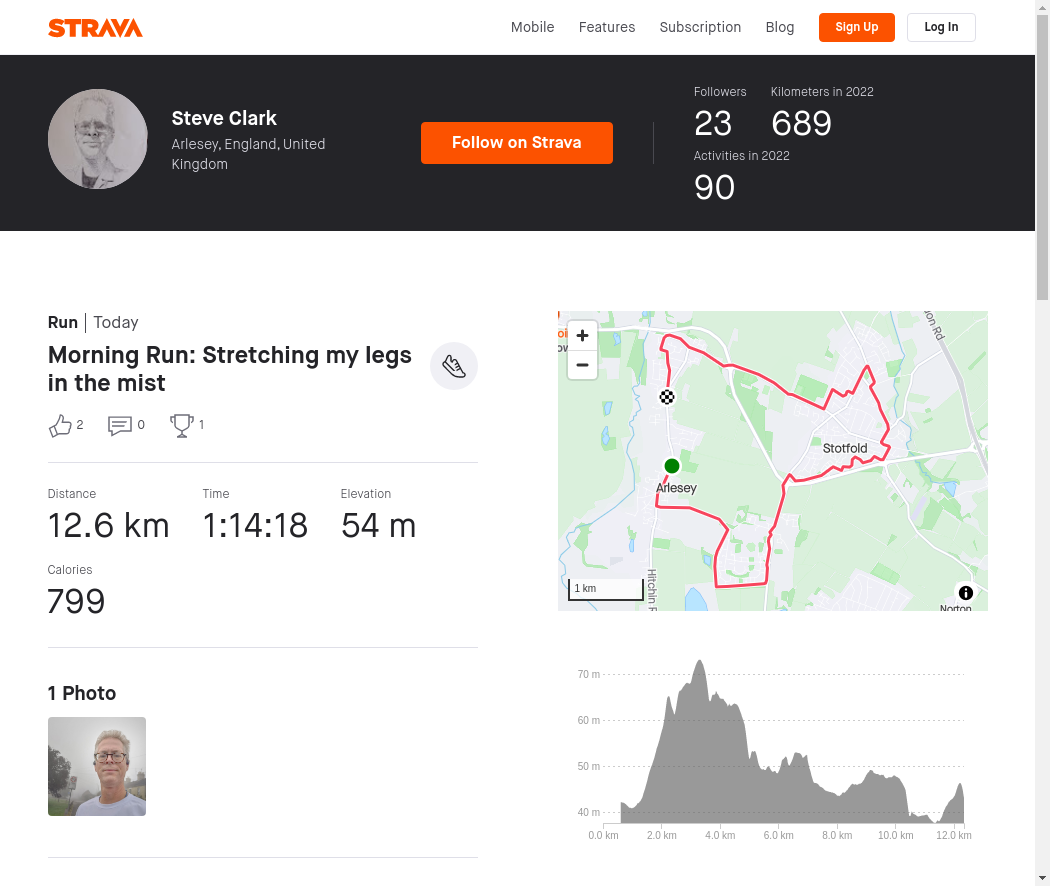 This is an automated post by @strava2hive and is currently in BETA.
---
---