Morning Run: Finding the speed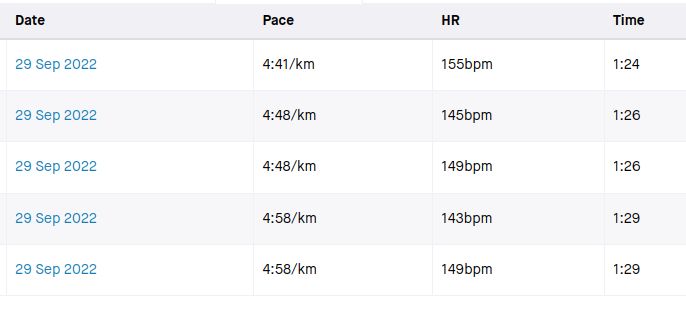 steevc just finished a 5.52km run, that lasted for 33 minutes.
This run helped steevc burn 390.0 calories.
---
Description from Strava:
I was out at the pub for a music session last night. Good crowd there including fellow Hivers @anna-newkey and @todayslight. I got home a bit late and did not sleep too well, so I was not sure how I would be for running today. It was a bit damp out there, but I did not let that get me down.
I did my regular hill 'sprints' workout. I have been told that I am not that quick, but I do what I can. On a good day on the flat I can get up to 4min/km for short stretches, but my legs just will not go quicker, so going flat out up a slight hill ought to at least get my heart pumping and possibly get me used to a bit of speed.
I gave it all I could to the point where I needed a brief walk as I started heading back down, but I jogged most of the recovery phase. I am pretty happy with the segment times that are all under 5min/km. I can look back in Strava to see how I did before and I was a bit quicker a couple of years ago, but then I think I am improving again now. That makes me feel good. I am still on a bit of a high from the weekend 10k event, but it seems my time is not on the official results. I had my transponder on my shoe. It does not matter too much as I logged my time on Strava and that is what I will look at. I was able to look back at my previous results on Hive as they all had the tag.
I need to check if they need marshals at parkrun on Saturday. If not then I will be running.
Run free!
---
If you would like to check out this activity on strava you can see it here:
https://www.strava.com/activities/7883505764
About the Athlete: Older guy trying to keep fit, but still hope to go quicker.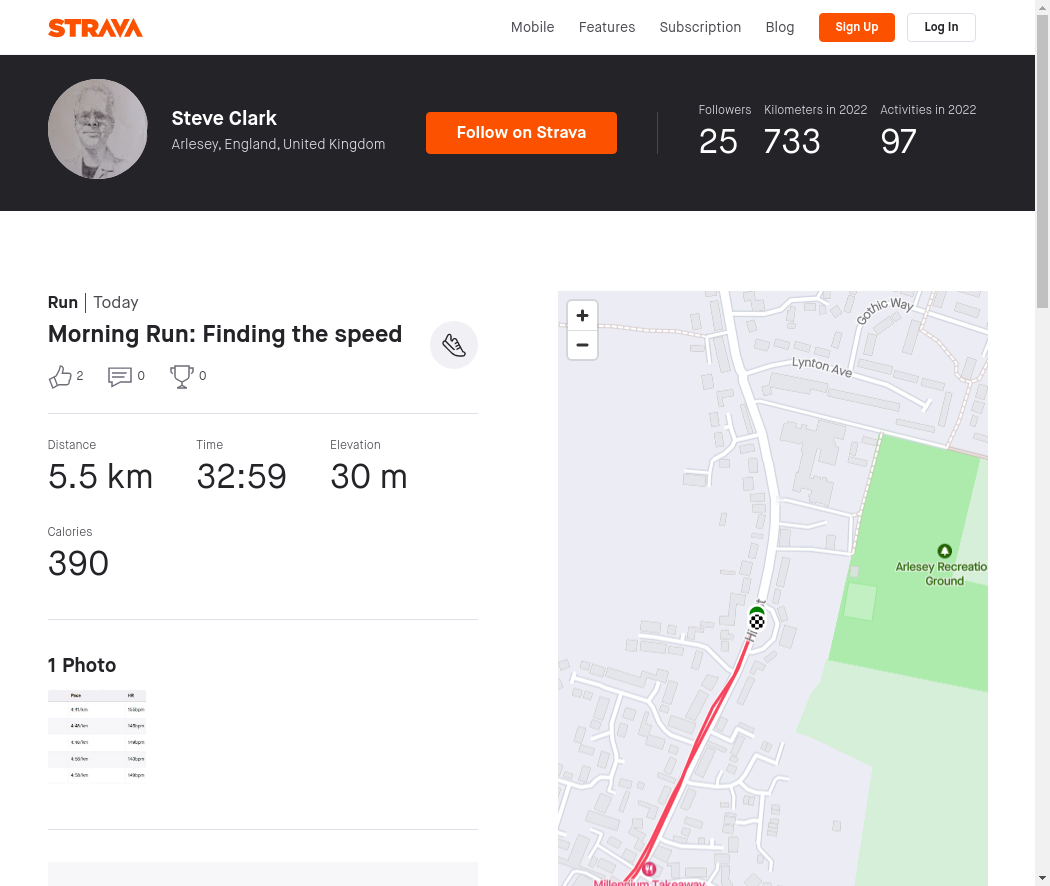 This is an automated post by @strava2hive and is currently in BETA.
---
---