Morning Run; Round the lakes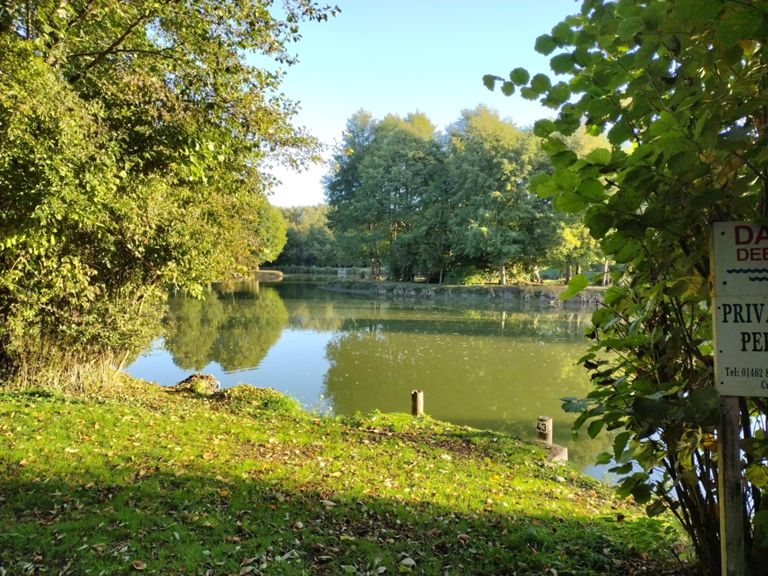 steevc just finished a 14.63km run, that lasted for 87 minutes.
This run helped steevc burn 1104.0 calories.
---
Description from Strava:
It is another lovely autumn morning. The colours of the trees are wonderful. I had already planned to head north up to Langford today. After crossing the railway footbridge I ran part of the parkrun course. I did the rest on the way back. This partly made up for not running yesterday as I volunteered to help out.
There were plenty of people fishing there and I saw more at the other lakes further up. Last time I passed there was some building work going on and I see there are new walkways to allow access to more of the lake shore for fishing.
At Langford I ran along by the road before diverting off across the fields. I could see a lady running ahead of me who I soon passed. There is a stretch up there where you are running between open fields and it feels a bit exposed. On a windy day it would not be as much fun, but today it was lovely.
As I ran through Clifton I checked out the big house that has been empty for ages. It look like it is being worked on now. It may be too late for the urban explorers now.
The road through Clifton and Henlow can be a bit busy. I diverted off through an alley that took me to a new housing development and then cut back to the track by Henlow Grange that joined up with the parkrun course.
Then I took the quieter route through Arlesey to home. I wanted to get over 14km, so took a loop around the block at the end.
These longer runs are hard, but I feel I need to go further and build that endurance.
I listened to another episode of the Bjork podcast I blogged about and then there was Richard Herring interviewing Richard Ayoade about his latest book.
Run free!
---
If you would like to check out this activity on strava you can see it here:
https://www.strava.com/activities/7970316523
About the Athlete: Older guy trying to keep fit, but still hope to go quicker.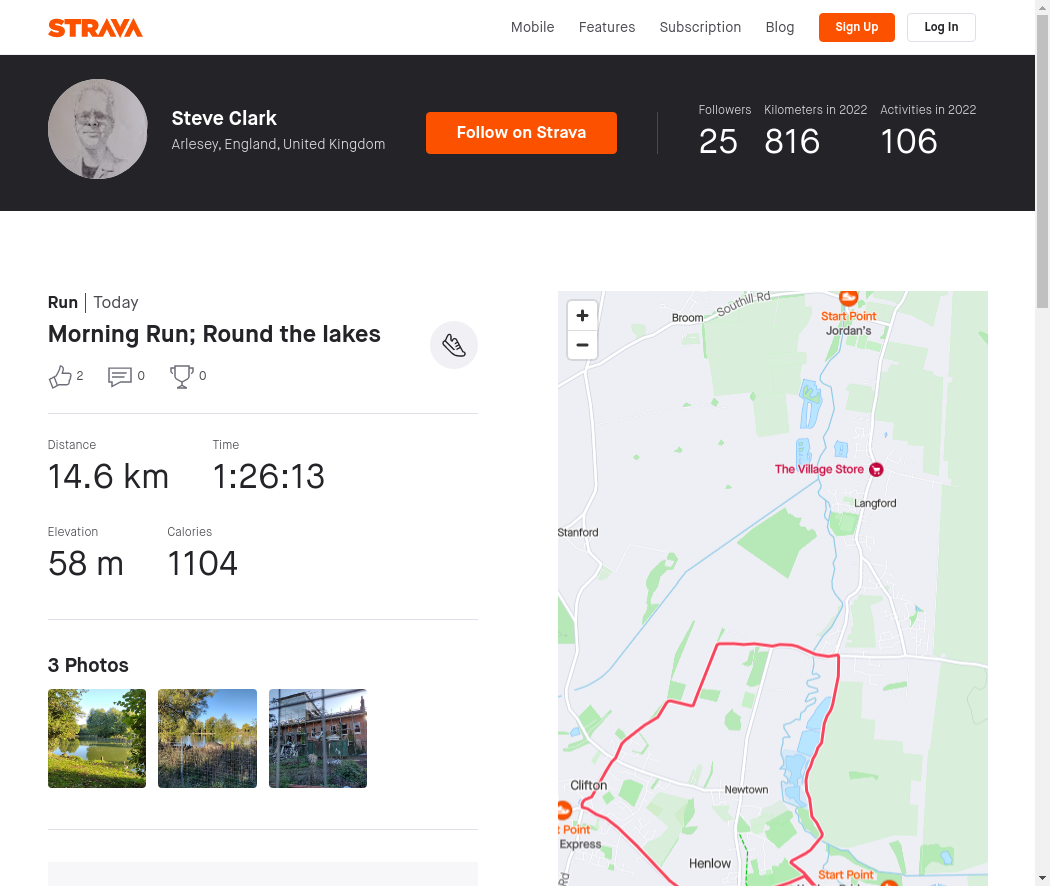 This is an automated post by @strava2hive and is currently in BETA.
---
---