Morning Run: Xmas is coming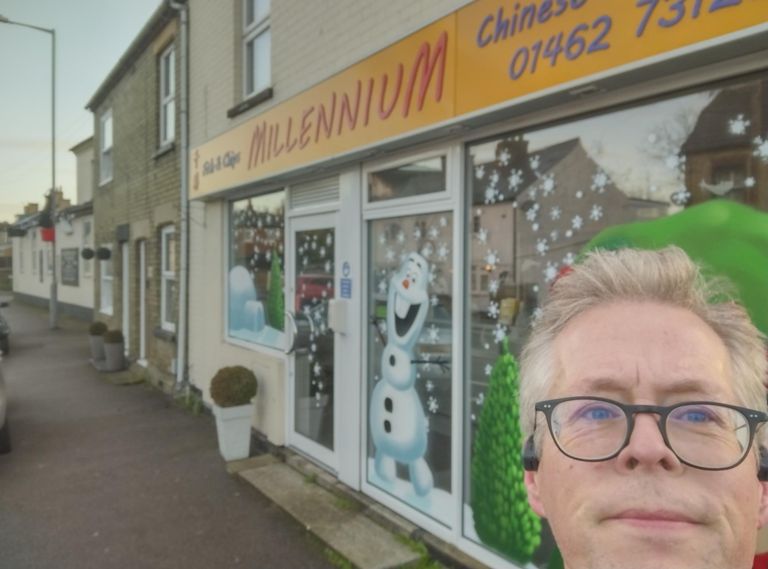 steevc just finished a 7.11km run, that lasted for 40 minutes.
This run helped steevc burn 560.0 calories.
---
Description from Strava:
I was not expecting too much from this run. I was going to run on Tuesday lunch time, but the water was off at work and so there would be no showers. The weather has been wet, but it would have been okay then. I have also not been sleeping great, but at least I am not feeling too tired. I was out at our pub music last night. I only had one beer, but it seems to mess up my plumbing a bit.
Anyway, I got up earlyish and the weather was looking good so I headed out. Thursday would normally be intervals, but I just did a lap of Fairfield. I decided to push it and see what happened. The result was my second quickest lap, which I am happy with. I also did my third quickest time on the segment climbing the hill to get there. The last few months have seen general improvements and I think this is down to increasing my weekly distance a bit with some intervals runs.
I should be running at parkrun on Saturday as they have a full volunteer roster already. I think one of the guys emphasised the need for helpers at the briefing last week.
I noticed the village Christmas decorations are up. These consist of some solar powered light-up trees on some of the lampposts. They also have some lights in the trees by the village hall. I expect there will be a switch on ceremony with carol singing fairly soon. The Chinese takeaway also has their display up in the windows.
My podcast listening was Desert Island Discs with music producer Rick Rubin plus the BBC Digital Planet show that talked about t he Twitter exodus a bit. I would recommend people give Hive a look. It supports microblogging, but that is still being worked on. My runs get logged there automatically by an app that reads them from Strava and then I earn some rewards. Give me a shout if you are interested.
Run free!
---
If you would like to check out this activity on strava you can see it here:
https://www.strava.com/activities/8160839687
About the Athlete: Older guy trying to keep fit, but still hope to go quicker.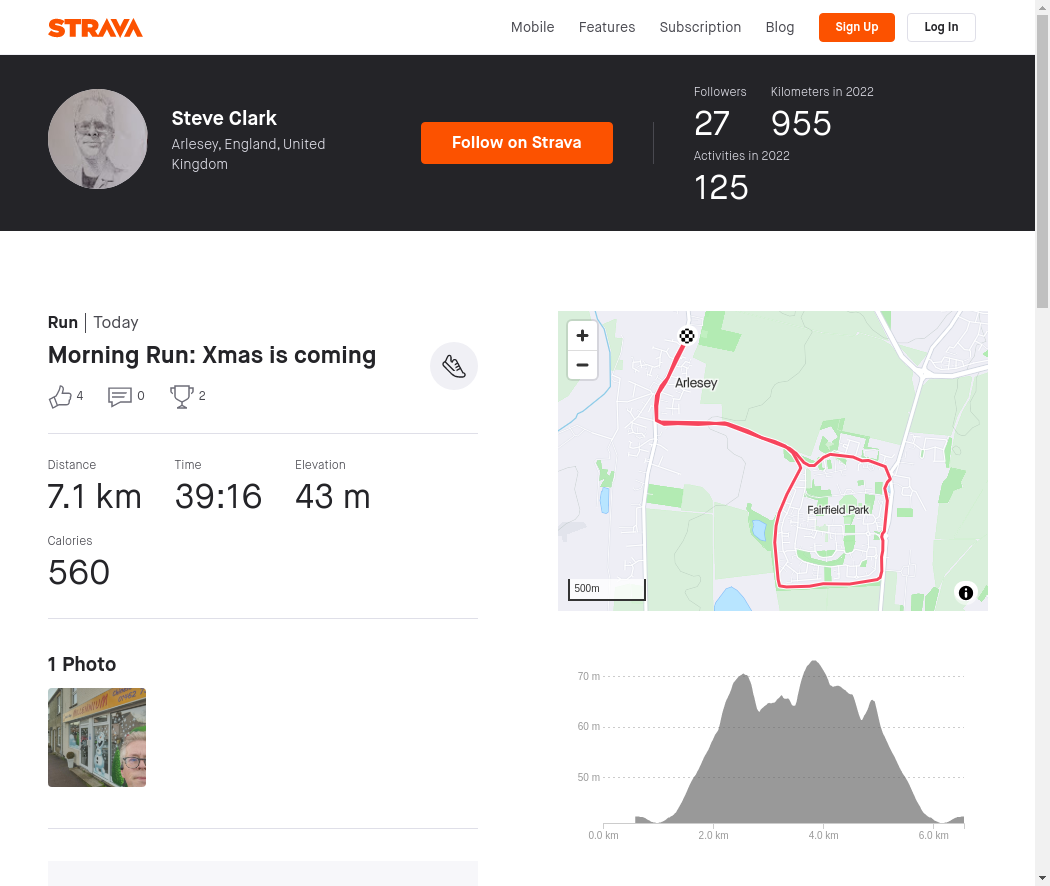 This is an automated post by @strava2hive and is currently in BETA.
---
---