Morning Run: Impulsive loop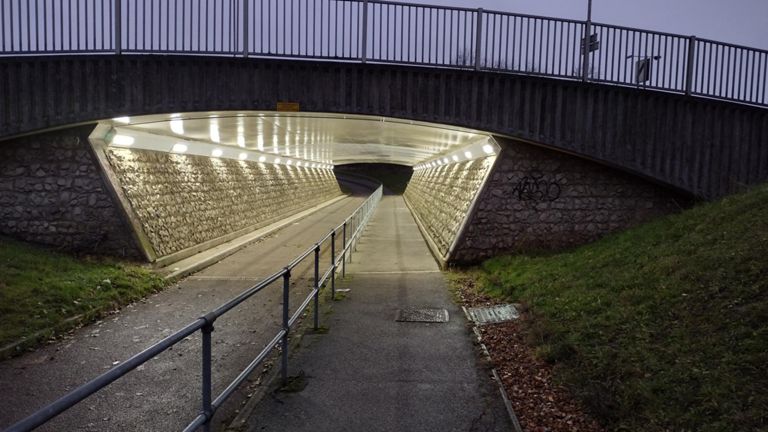 steevc just finished a 7.68km run, that lasted for 45 minutes.
This run helped steevc burn 545.0 calories.
---
Description from Strava:
Another dark morning, but not too cold. It did feel a little damp as I went out, but did not really rain. I was planning to do the Fairfield loop, but parts of that have no lights. The upper part of West Drive was dark. I was being vary wary of where I stepped, but then I know it pretty well. I decided to loop back through Stotfold as there would be streetlights.
This made for a slightly longer run than I planned, but I did set off earlier than other days. The issue with going through Stotfold is that the kids are going to school there. Luckily there were not too many of them out. You just have to watch out as some are too busy looking at their phones to see anyone coming the other way and they can be a little random on their bikes and scooters.
I think the underpass into Arlesey has had the lights upgraded and it is very bright in their now. It made for a nice photo.
I found it fairly hard work today and I would have liked to have been a little quicker, but I am glad I got out there. We have passed the shortest day, so it should get lighter now. I am expecting more cold weather though.
Run free.
If you want to get your Strava runs onto Hive where they can earn something then give me a shout.
---
If you would like to check out this activity on strava you can see it here:
https://www.strava.com/activities/8340558332
About the Athlete: Older guy trying to keep fit, but still hope to go quicker.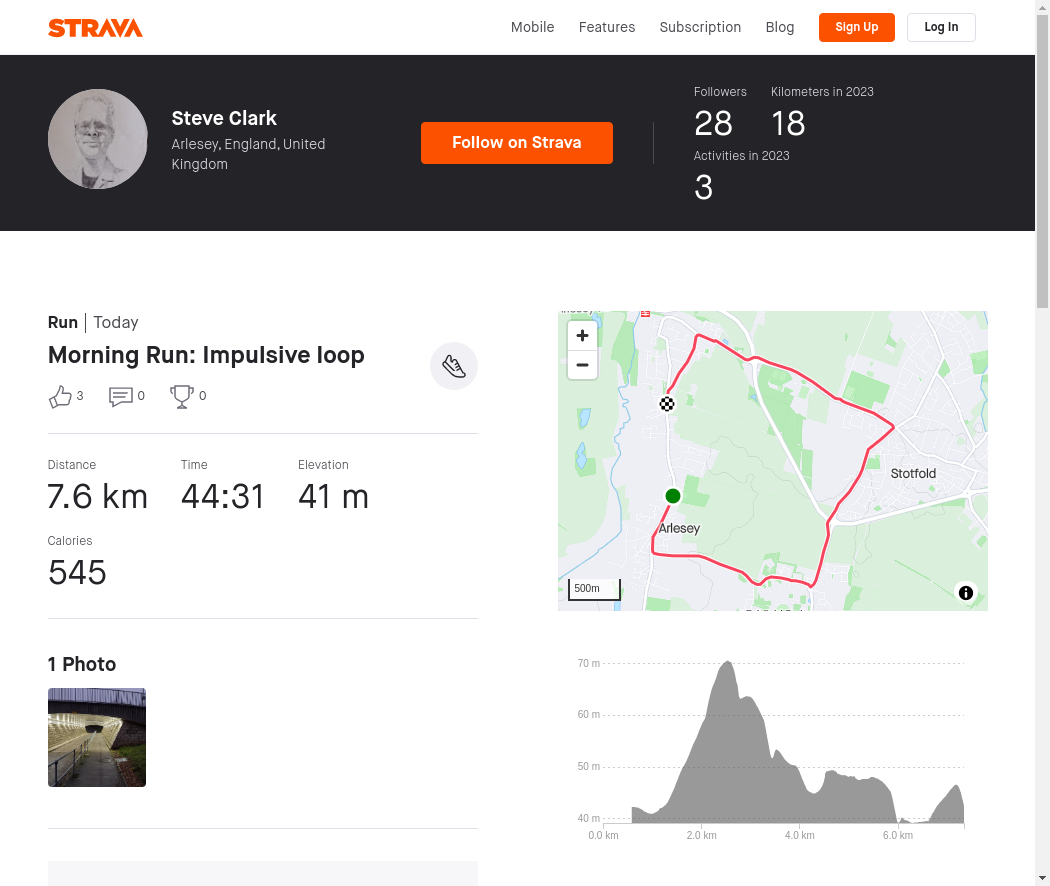 This is an automated post by @strava2hive and is currently in BETA.
---
---