Morning Run: Thawed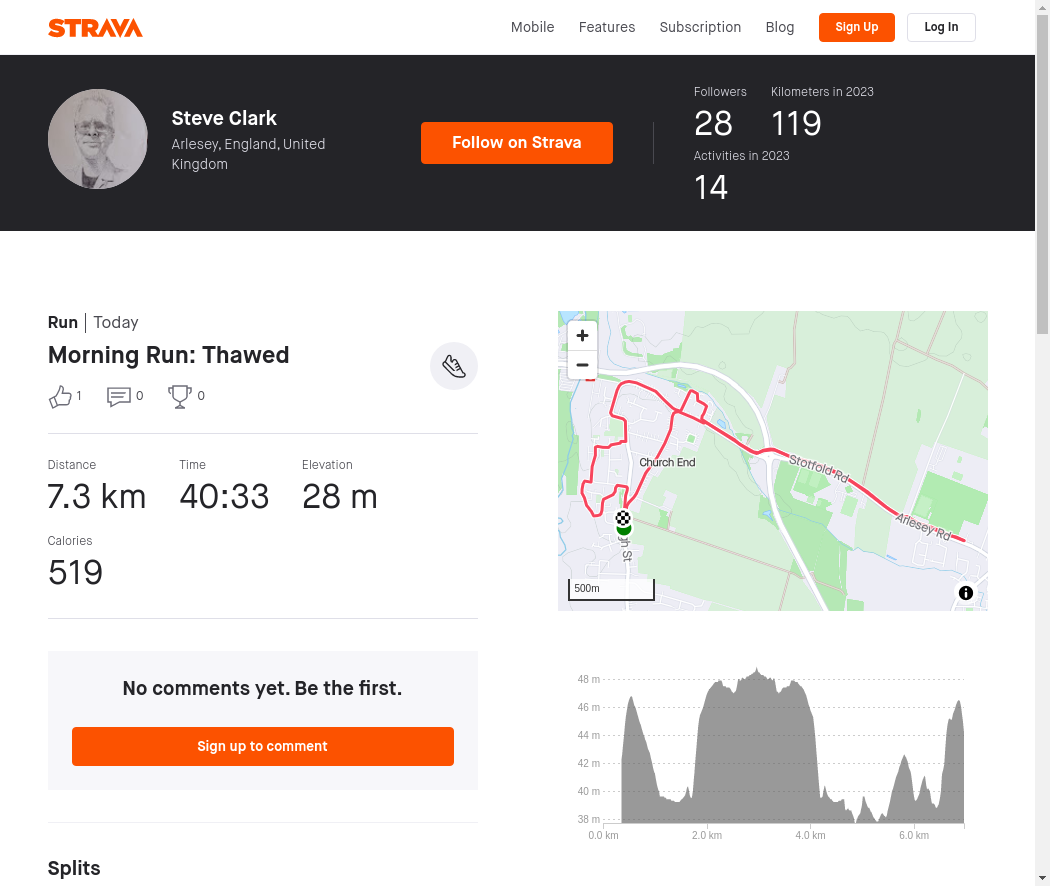 steevc just finished a 7.31km run, that lasted for 42 minutes.
This run helped steevc burn 519.0 calories.
---
Description from Strava:
It is a good thing I did not want to run yesterday as there was some nasty black ice. I walked to the station and it felt really slippery. It rained a bit last night and was above freezing today. There were still a few bits of ice around, but they were easily avoided. Strava says 'feels like -3C', but I did not think it felt that cold.
I did a fartlek run out to Stotfold. I managed to get out before the kids were going to school, but then it was still a little dark. I did as many sprints as I felt I could. The pace on some of those was quite good, but I struggle to do that for long.
Just after I turned back I went to the outdoor gym for a few arm exercises. I am struggling with my press-ups lately, but hope to improve with daily reps as well as some other exercises.
I did more sprints on the way back and was even quicker on some of those. As usual I took the long way around. I was going to take the the path around the back of Chase Hill, but forgot it would be closed due to some tree work.
I checked on the chickens when I got back. One of them has issues getting out of the coop, so I lift her out. We had a while with no eggs, but have had a few in the last week. The girls are a few years old and they tend to lay less as they get older.
I listened to podcasts about biology and drumming today.
Have a great day.
---
If you would like to check out this activity on strava you can see it here:
https://www.strava.com/activities/8453594654
About the Athlete: Older guy trying to keep fit, but still hope to go quicker.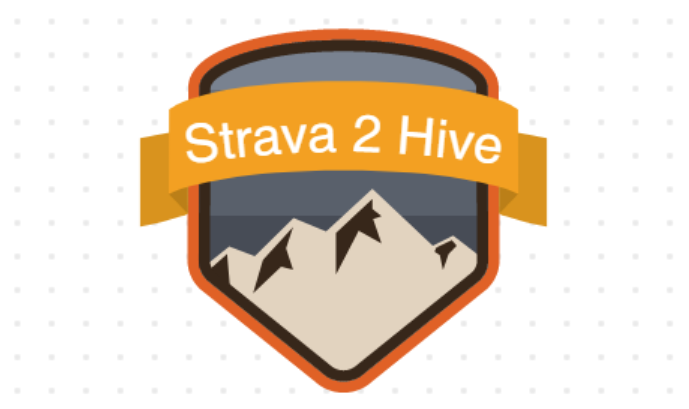 This is an automated post by @strava2hive and is currently in BETA.
---
---