Morning Run: Ooops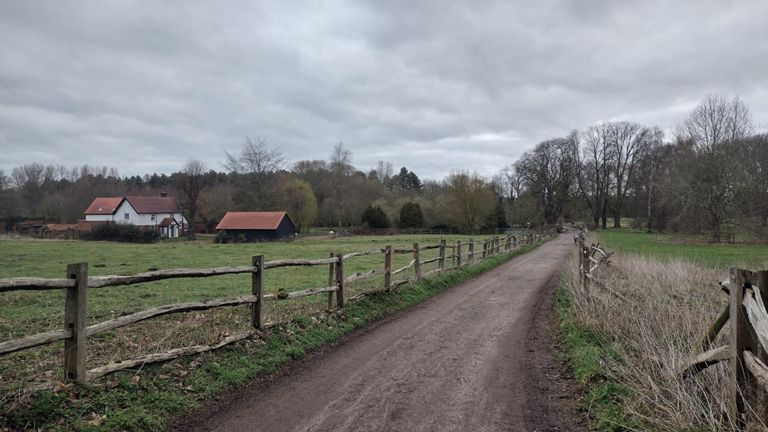 steevc just finished a 14.12km run, that lasted for 84 minutes.
This run helped steevc burn 1068.0 calories.
---
Description from Strava:
It was a nice morning to go running. Not too warm, but dry and not windy. I had decided to run up to Langform. I knew there could be mud around, but risked using my road shoes that lack any tread. I went up over the big road bridge to cross the railway. The path up to Champney's was a little slippery and there was more mud on the track by the lakes. I took the photo just after Champney's. That fence is quite rustic.
At Langford there were a couple of egrets in the river as I crossed the bridge, but they flew off before I could get my phone out. Then it was the trek across the flat, open fields where I passed a lady running the other way. On the track into Clifton there were some big puddles. One covered the whole road, so I hopped up on the verge to get around it. That was a bit slippery and I was sliding about before I went down on my arse. I am not sure anyone saw this, but I felt a bit foolish. No harm done, so I rinsed my hands in the puddle and jogged on, with a muddy bum on my shorts.
I decided to investigate a lane with some new houses. I found it was a pretty big development. There are lots of these springing up around the villages. I did a loop back to where I had just been and was passed by someone (probably a guy) in a ridiculously noisy Corvette. That is illegal and anti-social, but they probably get away with it.
I stayed away from any further mud on the way back. I passed one guy out running in Henlow before being passed by another who was much quicker than me. I was not going to try to keep up.
I cross the railway on the footbridge and took the long way around to get back home. The main road through Arlesey is closed again as they keep digging trenches for various pipes, so I could run on the road a bit.
It was a good run considering my legs were tired from yesterday, but I need these endurance outings to prepare for the half marathon.
Run free.
---
If you would like to check out this activity on strava you can see it here:
https://www.strava.com/activities/8739358120
About the Athlete: Older guy trying to keep fit, but still hope to go quicker.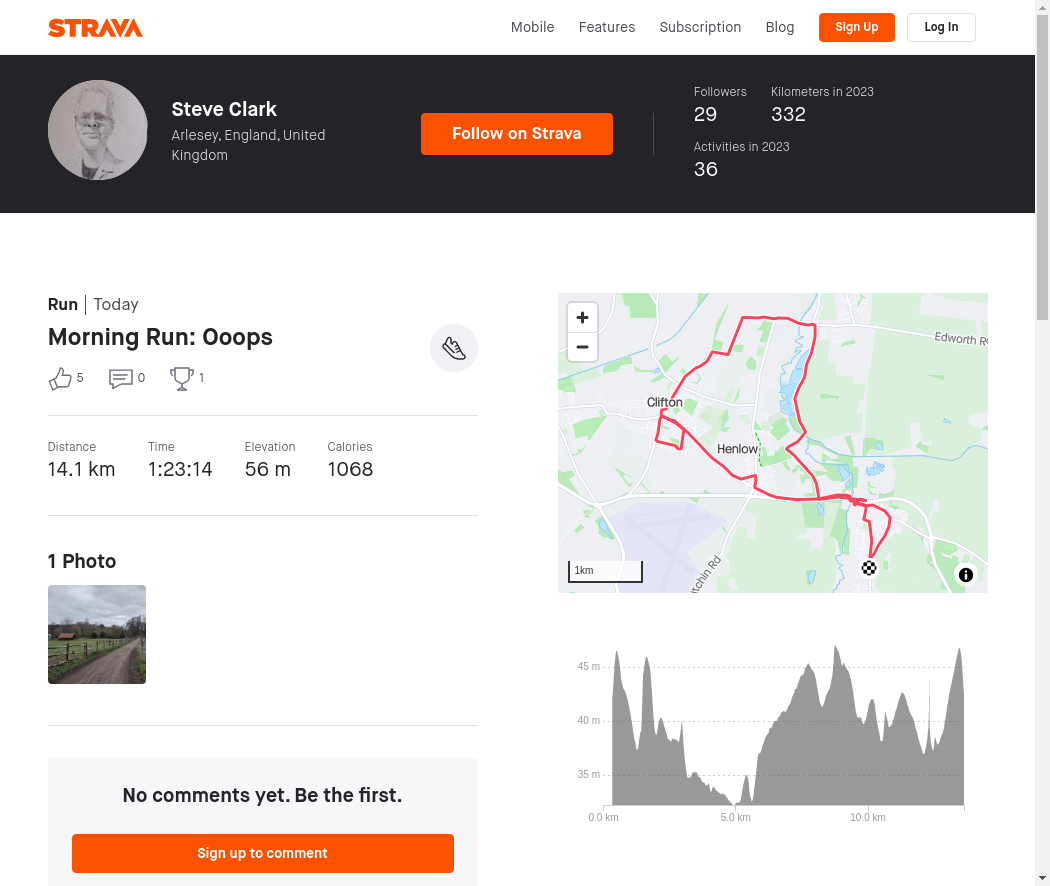 This is an automated post by @strava2hive and is currently in BETA.
---
---