Morning Run: Under pressure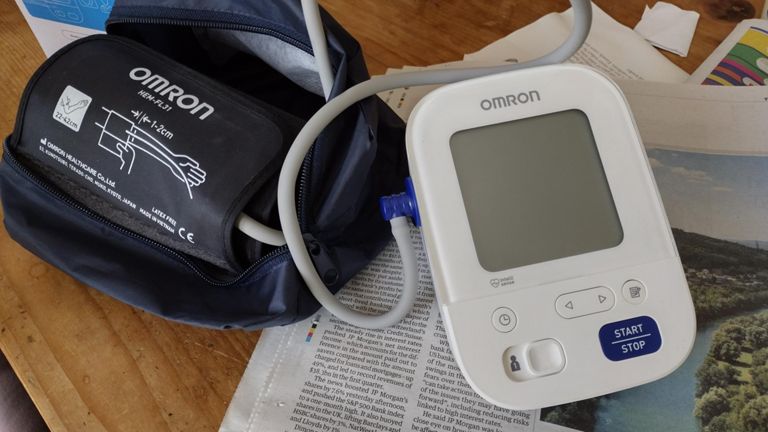 steevc just finished a 7.06km run, that lasted for 44 minutes.
This run helped steevc burn 483.0 calories.
---
Description from Strava:
After my long run on Sunday my legs are still recovering. I did more digging in the garden last night as I try to clear the grass from the strawberry bed. Still more to do there. So today was just a gentle jog.
It was nice out there. Just a slight chill in the air, but I soon warmed up. The kids are back at school now, but I was out before the rush and just saw a few of the little ones as I came back. I did a clockwise loop of Fairfield with no attempt at speed. I just wanted to keep moving, but did have to stop briefly to cross the roads.
We just got a blood pressure gadget as my other half was recommended to use one. Her readings are slightly high, but I would hope that improves soon. Mine was perfectly fine, as I would hope. I used to have slightly low blood pressure and could get dizzy if I stood up suddenly, but my heart is healthier these days from all the running.
I was reading the other day that it can be good to sit on the floor sometimes rather than slouching on the couch, so I am trying that. It also said you should be able to stand up from cross legged without using your hands or knees. That is not so easy and I am trying some exercises to improve on that. Fitness takes many forms and staying mobile is vital as you get older. I want to stay active for many more years.
Stay well and run free.
---
If you would like to check out this activity on strava you can see it here:
https://www.strava.com/activities/8910908752
About the Athlete: Older guy trying to keep fit, but still hope to go quicker.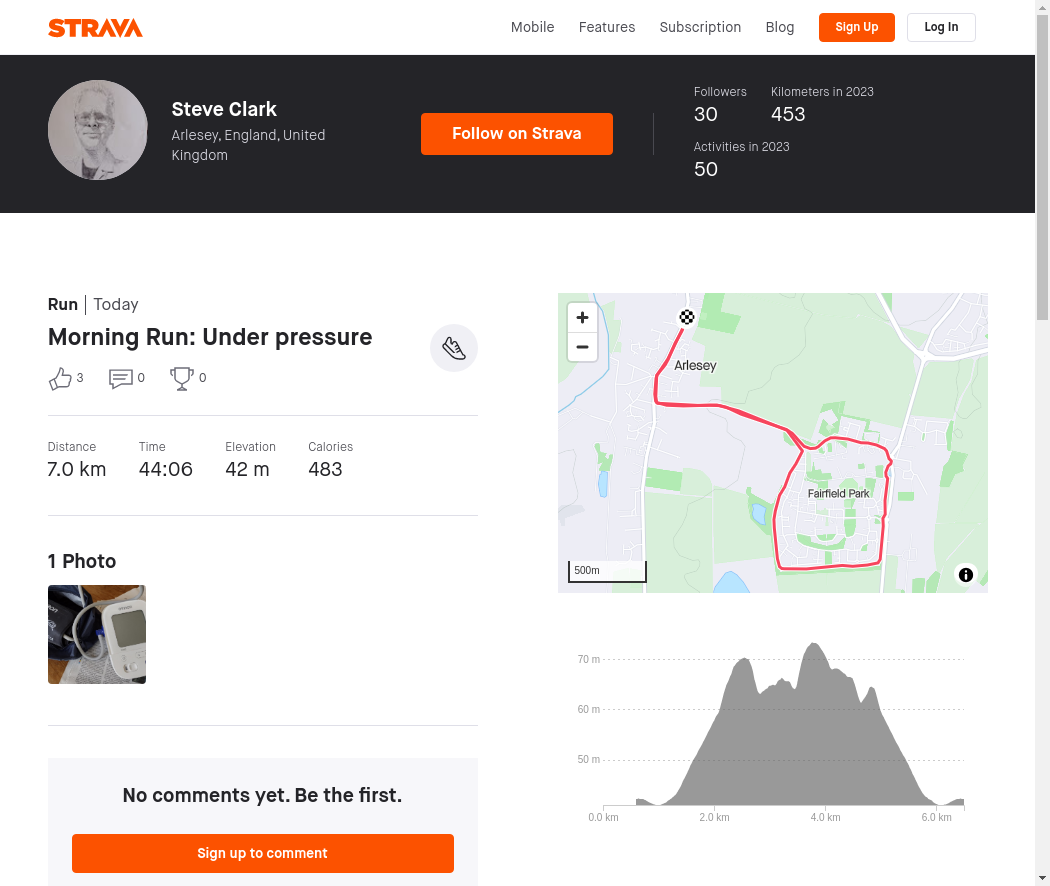 This is an automated post by @strava2hive and is currently in BETA.
---
---