Morning Run: New Shoes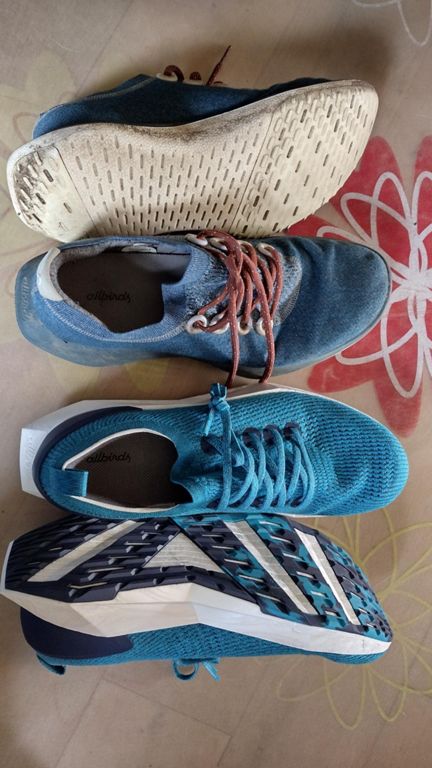 steevc just finished a 5.99km run, that lasted for 36 minutes.
This run helped steevc burn 428.0 calories.
---
Description from Strava:
It was a cool and bright morning, perfect for running. I just got some new running shoes. I had some previously from Allbirds and went for their Tree Flyers this time. These are meant for distance running, so should be fine for my upcoming half marathon. They have a bit more grip than the Dashers and also more support around the heel. All their shoes use natural and recycled materials.
I was back to doing some intervals up the local hill. My legs were still feeling tired from the weekend, but I pushed myself to get other there. I passed the 'Hairy Hikers' on the way there with our usual greeting. There were a fair few people around with some kids heading up West Drive to school.
I did six sprints again this time, but the pace was a little down on what I would hope for. I would blame tired legs rather than the shoes, which were fine. I was only just over 5min/km on some of them, which is still not too bad. I will be running at parkrun this week and I keep trying to get to a state where I can sustain than sort of pace.
My podcast listening was mostly Cryptomaniacs talking about Hive and then a bit of Drumeo about drumming. I also saw a few squirrels around. They may be getting more active now. There were birds about too, including a robin.
Run free and stay well.
---
If you would like to check out this activity on strava you can see it here:
https://www.strava.com/activities/8923199458
About the Athlete: Older guy trying to keep fit, but still hope to go quicker.
This is an automated post by @strava2hive and is currently in BETA.
---
---