Morning Run: By George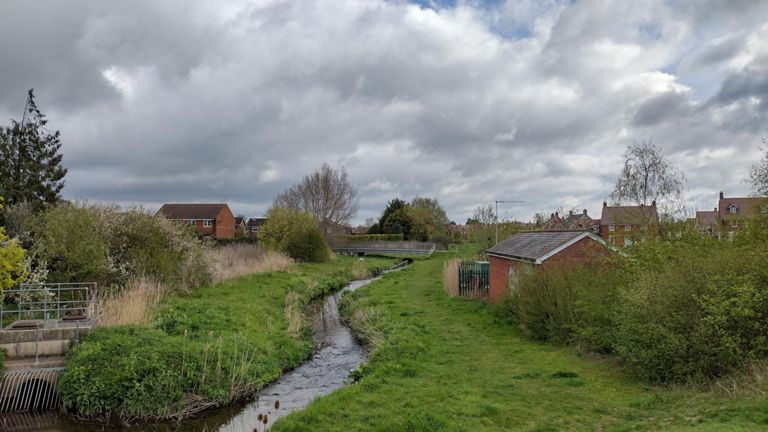 steevc just finished a 14.3km run, that lasted for 86 minutes.
This run helped steevc burn 997.0 calories.
---
Description from Strava:
It is St George's day and also the day of the London Marathon. I was doing my own event. The forecast said it might rain, so I tried straight out when I woke up.
I did not have any plan. After parkrun yesterday we were in London, so I did a lot of walking. I thought I would take it fairly easy today. I started by going around our block before my usual loop.
It was not too bad out there and slightly warmer than it has been. After Fairfield I ran through the new estate by Stotfold. There was an egret in the river, but it flew off as I got my phone out and you can just see it heading off.
I have been getting some twinges from my hip, but it is not too bad. Later on my foot felt a bit sore, so I stopped to take my shoe off, but there was nothing to be seen. I carried on anyway and did the long way via the Astwick road and then across the fields.
I got it up to over 14km, which was a little further than I had expected to do. Just after I got back my other half came in from her couch to 5k run and we did the stretching routine from her app together.
When I took my socks off I found I had blisters on the inside of each instep. That is obviously not great, but perhaps the new shoes will improve after a few runs. They do not have any hard or rough bits inside. I have generally avoided blisters so far. I hope this is not a new trend.
I have just been watching the marathon. Anyone who does that is amazing in my eyes, but the top runners are just so quick. The way Kelvin Kiptum broke away from the field was really impressive and he came close to the world record. Maybe I will do a marathon some day, but I would be much slower than him.
Run free!
---
If you would like to check out this activity on strava you can see it here:
https://www.strava.com/activities/8940736033
About the Athlete: Older guy trying to keep fit, but still hope to go quicker.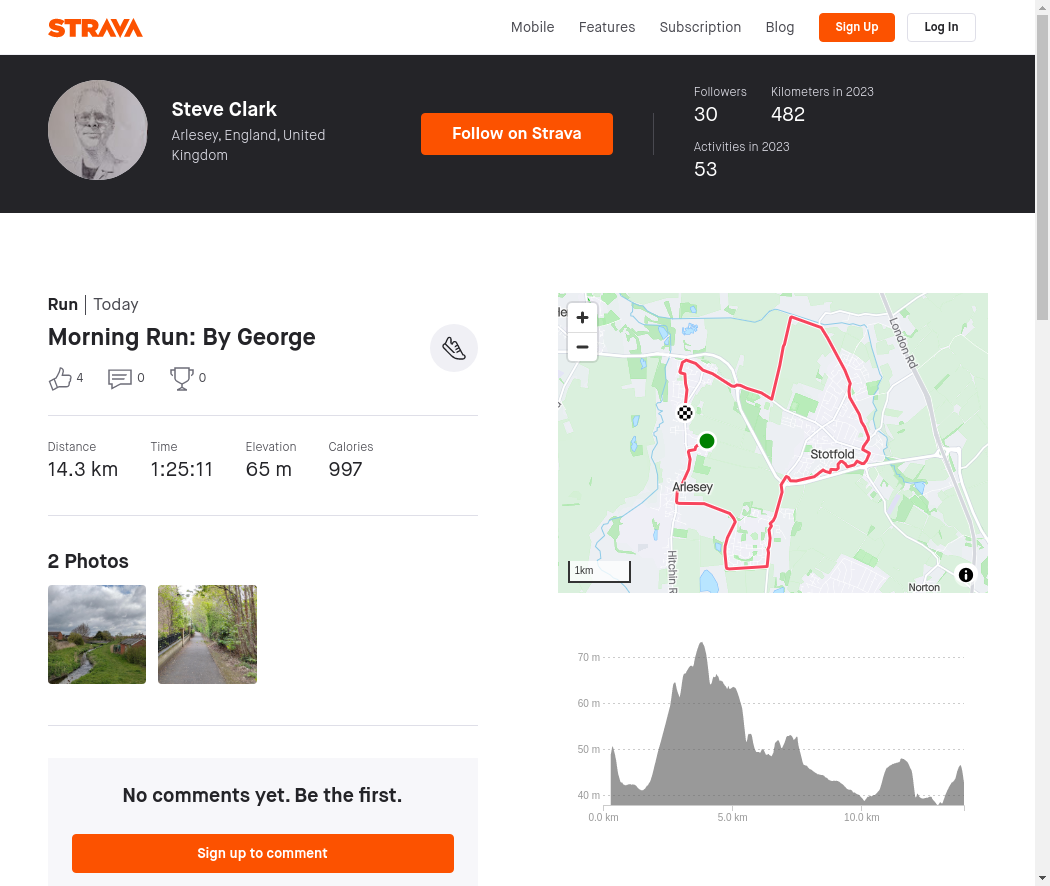 This is an automated post by @strava2hive and is currently in BETA.
---
---