Greenway Challenge Half Marathon: Harder than I hoped
It was a nice day for a long run. I cycled over to Standalone Farm, which is about 5km away and is the base for the Greenway Challenge organised by North Herts Road Runners. I was there in plenty of time and was able to register before the long queue built up. My number actually says 2021 at the bottom as my entry was carried over from when it was cancelled then. It is a fairly small event with under 300 runners and mostly on footpaths across the fields. There are a few roads to cross where marshals help you out, but the roads are open to traffic. You have to guide yourself following the Greenway signs.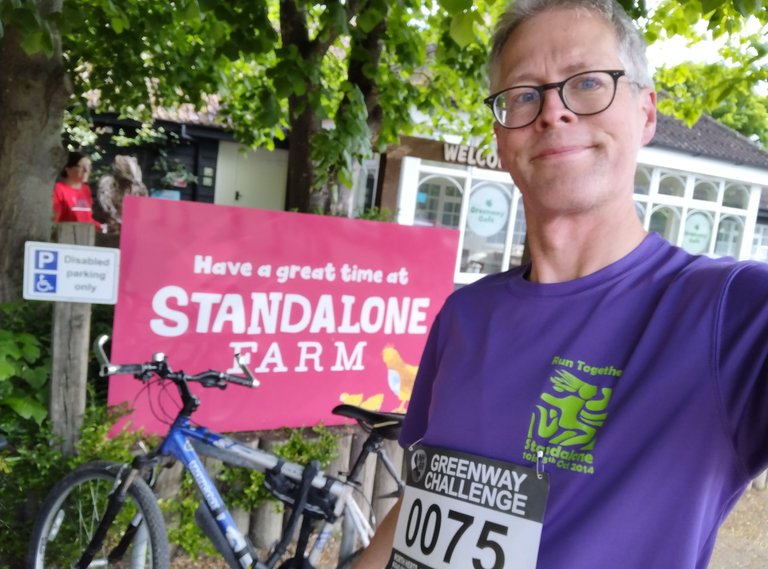 Whilst I was hanging around a flock of guineafowl wandered across the car park making a lot of noise.
We assembled at the start and then we were off.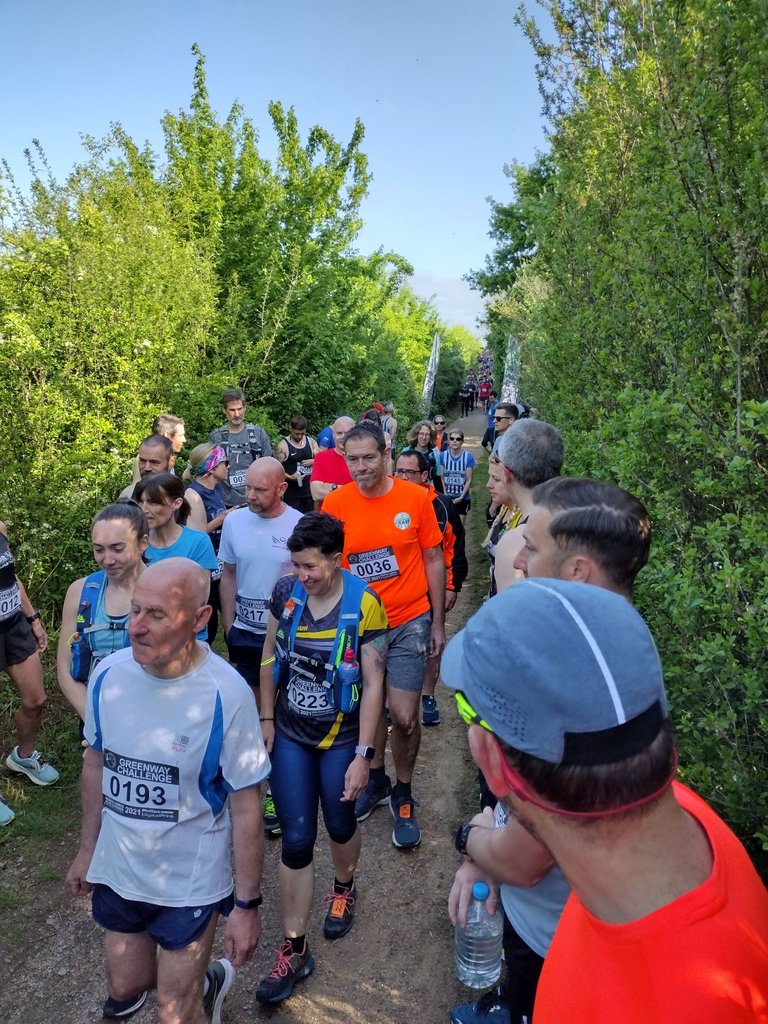 The Greenway runs right around Letchworth and I have used it a lot when running or cycling, so I know it fairly well.
I really found it hard work today and had quite a few walks, especially up some of the hills. I just did not seem to have much energy. At around half way we were running under some trees and I tripped over a root. Down I went and collected a few scrapes. A guy behind me checked I was okay. I got up and carried on after a walk to see how I felt. If anything this seemed to give me extra energy and I was able to run for a fair way after that. I saw a friend marshalling at the major road crossing just after the fall.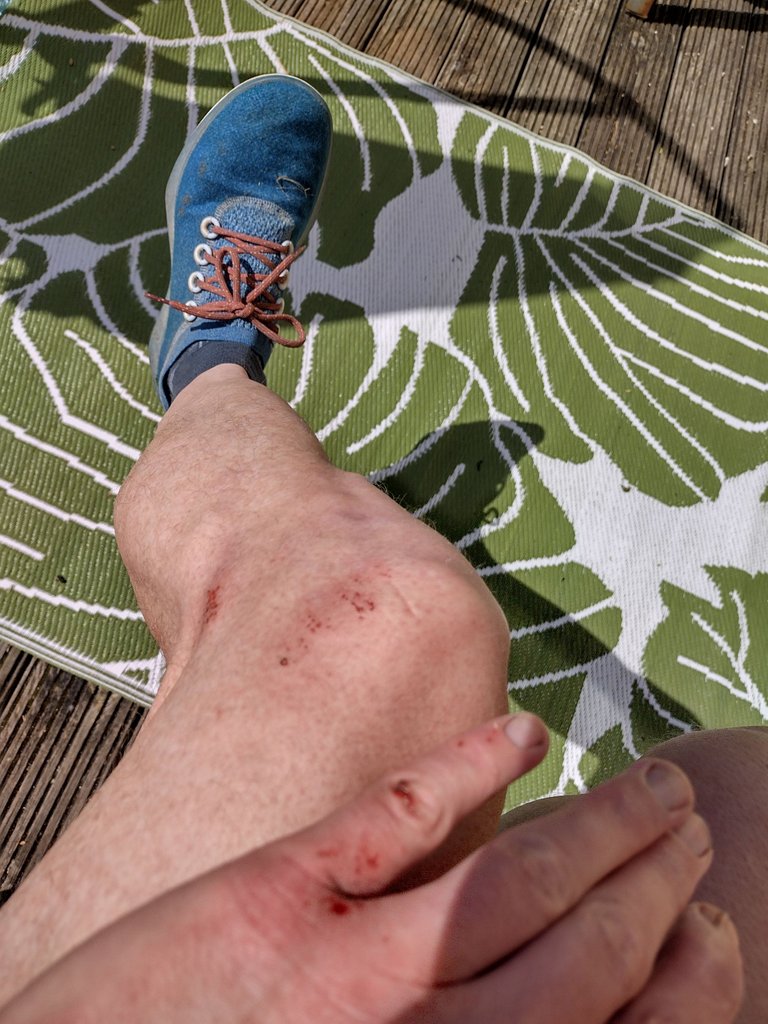 I did have to walk some more later on, especially up the last big hill and even on part of the last bit around the fields back at the farm before I ran downhill to the finish. I had hoped to be under two hours, but I was just over. Not too bad considering how I had struggled.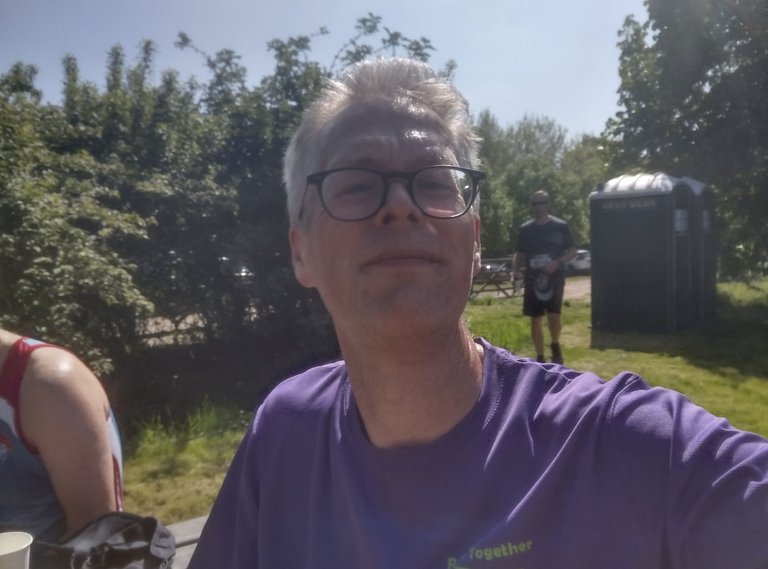 There have been medals when I did this before, but there was nothing this time apart from cake, which I was much more interested in anyway. I had a nice chocolate tiffin. I had a chat to the guy who checked on me after my trip. I did try the first aid tent, but they were busy with someone, so I just went and washed myself in the loos.
Cycling home was a bit hard, but it is mostly downhill. I had a nice long shower and am resting up now. The run was a bit of an ordeal, but I am glad I did it. I think I may be sore for a while.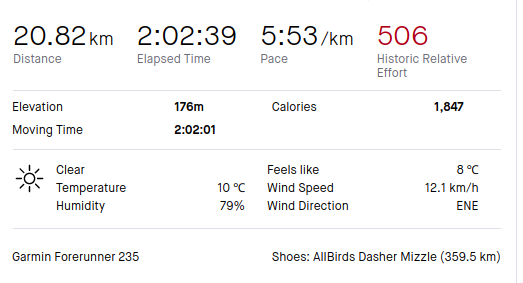 Run free.
---
---