Morning intervals
A fairly bright and breezy day in #Arlesey. Sore ribs still uncomfortable at night and feeling them at other times, but I can still go for a run. My quest for more speed continues with my semi-regular intervals run up West Drive.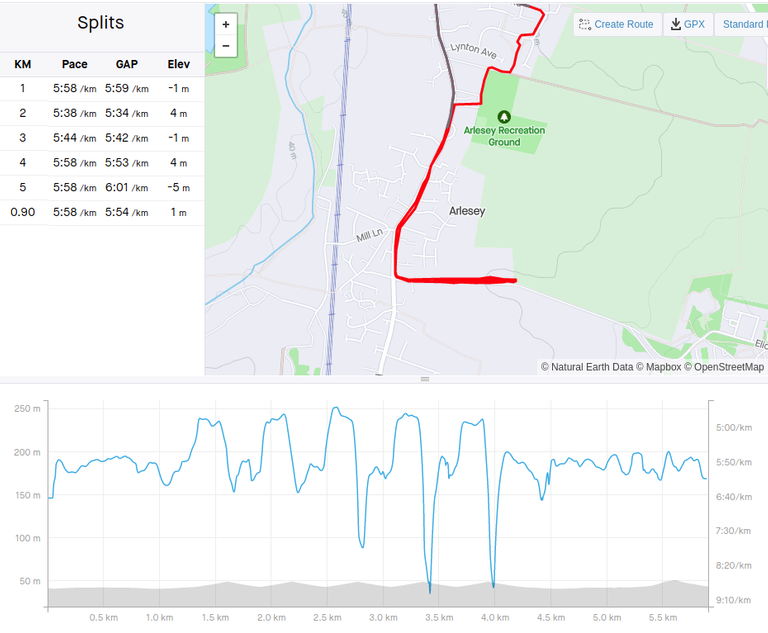 There's a couple of bearded old guys I often see up there and they were out for their walk again today. Maybe they do it every day. Everyone can benefit from staying active. I passed them a few times as I did my best to speed up the hill. The results were actually pretty good with me getting under 5min/km every time. The GAP is the Grade Adjusted Pace I might achieve on the flat.

I was taking it much slower on the way back down to recover. I just cannot sustain that pace for very long, but if I could manage about 4:50/km on the flat over 5km I could smash my parkrun target. I just have to keep pushing myself.
I have lost my Strava Local Legend status on that segment, but then I have not done it much lately and it looks like some guy does it every day. He seem to run up in the morning and back down later in the day, so maybe he works up at Fairfield.
It is interesting to see what others are doing via Strava. A friend was out this week running up a different hill near here that cuts across a field of crops. It is about the same distance, but with more elevation. He was going much quicker than me and was going fast in both directions. I do not expect to be the quickest of runners and I am conscious that I am no longer young, but I am happy with my achievements.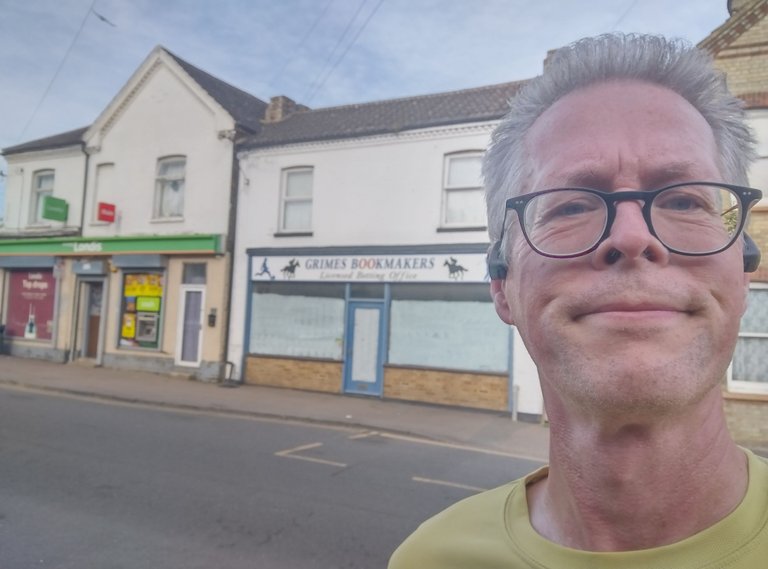 I know some people like a photo, so here I am on my way home. The Londis is one of several general shops in the village. The betting shop next door shut down a while ago. I think there used to be another one around the corner. I am not sure I have every been in a bookmakers, but then I am not into betting on horses or much else. I expect a lot of that happens online these days.
Run free and stay well.
---
---