Sunday Run: Back on the road
This is my first run in nearly two weeks. I was suffering from 'man flu' and am not completely over it, but I wanted to get out again. The weather has been crap lately with a fair bit of rain, but this morning was dry, if cool. I put on my warmer top and headed out to see how it went.

This was on the way down from the highest point of the run, up behind me. This track runs behind the Fairfield estate with a bridle way running parallel behind the trees on the left. I could hear a woodpecker in there somewhere.
Initially I thought I would just try running up to Fairfield to see what energy I had. It was going fairly well, so I kept on going with the big loop to Stotfold. My Bluetooth bone conduction headphones had been telling me the battery was low and they switched off not long after I took the photo. I had been listening to the Cryptomaniacs podcast. I had to do the rest of the run with just my own thoughts.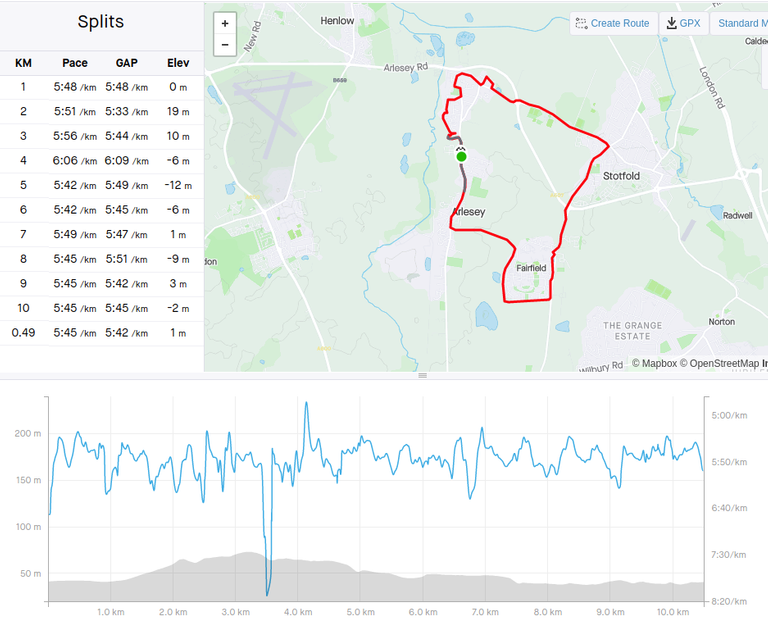 I managed to keep up a good pace despite my lack of recent running and not feeling 100%. It seems fitness does not fade too quickly.
I saw a few other runners out and lots of dog walkers enjoying the bright morning. I felt pretty good as I ran back through Arlesey and took diversions to stretch it out to 10km. After I got home my Garmin watch uploaded the run and it appeared on Strava, but then I noticed the watch was stuck on 'Saving...'. I have not seen it do that before, but after a reset it seems okay. I looked online and saw other people have experienced this.
We no longer have the @exhaust dapp, but the community is still here and I see some people still use it. I would say we should not be relying on votes and tokens from such dapps anyway. Build a following of people who enjoy what you do. I know some were using Exhaust, but not giving any information about their activities. I like to provide something for others to read.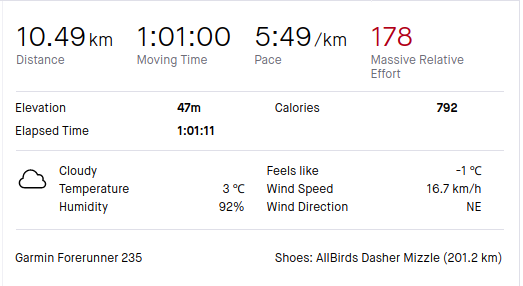 Run free and stay well.
---
---