Morning Run - Windswept
I just finished a 7.177km running that lasted about 0hh:39mm:56ss !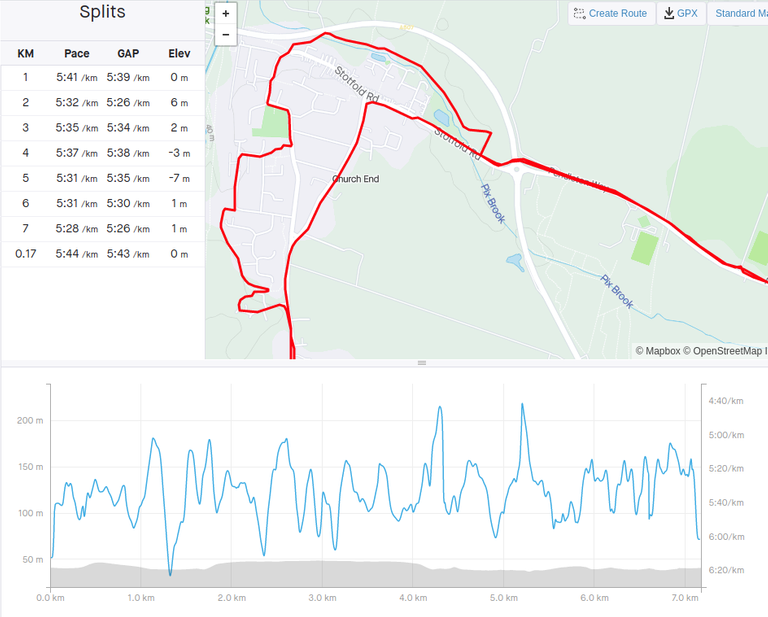 I was reading this morning about a robot that ran 5km. It took longer than I would, so maybe am safe if they try to take over, but they are bound to get better. I also woke up to $HIVE being up 50%! I hope it can stay up this time.
It was a bit windy out today. I did the run to Stotfold as the schools have finished and so there would be no kids around. That is a fairly flat route. It was quiet out there and not too hot for me. I just went at a comfortable pace. I will try to get to parkrun this Saturday. It has been a long time since I last did it.
The run was not too bad. I went around by the allotments on the way back where the grass was quite long.
This was quicker than some other recent runs, which I will take as a good sign for my fitness. I have been watching the Olympics and those people are in a different class. I could not face the triathlon or the road cycling and in the pool I would be left for dead. I know I'm a lot older than the athletes, but I was never very fit or sporty. They put in serious time for training and many will not make much money from their sport.
Run free and stay well.
Check out some detailed info at my EXHAUST page
Join me in testing out EXHAUST!
---
---