parkrun 41: Henlow Bridge Lakes
I just finished a 4.959km running that lasted about 0hh:25mm:54ss !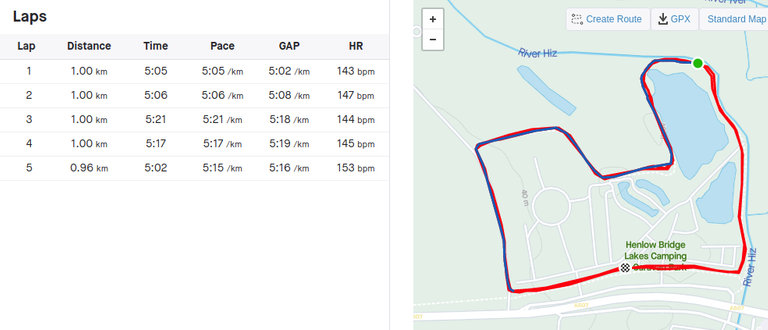 This new parkrun is just so convenient for me. I can leave the house at 8:30 to get there in plenty of time and be home by 9:45 if I jog at least some of the way back. It was a cool morning, but dry. As I crossed the railway bridge some people were asking me where the run was. There are carparks on both sides and people can actually park on the street if they do not mind a short walk or run to the start.
The course was not looking too muddy considering the rain we have had this week. It was another big turnout. What I did notice were some annoying little flies around the start that may have been biting a bit. I know the Letchworth course has had recent issues with aggressive wasps. That is about as bad as our wildlife gets.
As usual we all went charging off and I was quite quick for the first couple of kilometers. I flagged a bit in the middle, but found some extra pace after that. I was not really following anyone today, but I had a guy behind me for a while who was breathing very hard. He seemed to drop back at some point. I just gave it all I had and was happy enough to finish in under 26 minutes. I was in the top third of the 151 runners with an age grade of almost 60%.
I saw that they were desperate for volunteers this week, so I will put my name down for a future event.
I did not see any photographers this time, so I will include a photo from a previous run. @dickturpin will be disappointed that he cannot see my lovely legs.
BTW You may notice another post from me today. That confused me, but it looks like the @aurealone podcast dapp picked up an old show I did and posted it. Thanks for the votes and I hope someone has a listen.
Run free and stay well.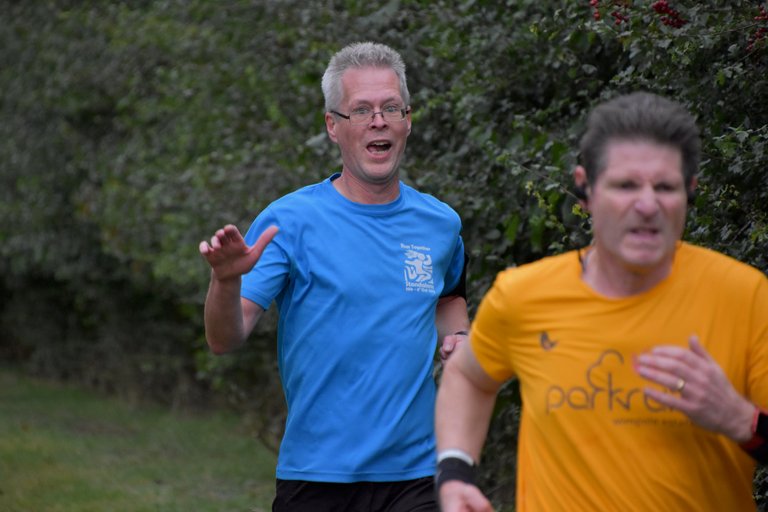 Check out some detailed info at my EXHAUST page
Join me in testing out EXHAUST!
---
---