Morning Run: Tales of the riverbank
I just finished a 5.447km running that lasted about 0hh:31mm:29ss !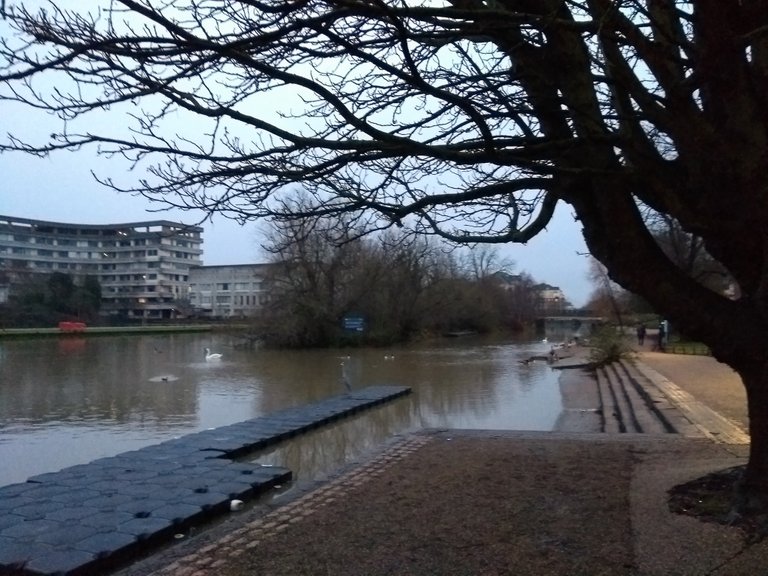 I wonder how many people will get the title reference. It is something from my childhood. We stayed at the Swan Hotel in Bedford over Christmas with the family so we could all be together. We had a great time. I have already posted about my Christmas day parkrun and I wanted to get in another run whilst I was there.
I was up before breakfast to get out. It was still cold, but not raining. I planned to run up and down the River Ouse where it flows through the town. Along The Embankment there are lots of trees and I had to look out for where tree roots are lifting the tarmac. At Newnham I crossed the little bridge to head past Longholm lake. I think there may still be boats for hire there. As a kid I used to go fishing all around there, but have not been around some parts for many years.
It was pretty quiet out there with just a couple of other runners to be seen. There are a series of islands with footbridges as you head towards the Town Bridge. The river was quite high, but I was still able to run under the bridge, being conscious that there is not much headroom for me. There are various new bridges over the river, but I went all the way to Prebend Street where you can go under the road bridge to come up the other side to cross the river. That bridge replaces the old one I remember.
There were loads of waterfowl around. Bedford is well known for the swams, but I also saw geese, ducks and moorhens. There may also be cormorants and gulls around too. As I pass the third rowing club I saw a heron on the pontoon. It was not bothered by me. I have heard there are otters on the island there, but I have yet to see them.
Then it was past the new development of cinema and restaurants back into town. When I got to the High Street I still wanted to go further so I did a look up there and round the back to the castle mound. The castle went hundreds of years ago apart from a few bits of wall. I walked up the mound as the steps were slippery and did a couple of laps up there. I then ran around the new development there to have a look before heading back to the hotel for a shower and then a big breakfast.
We are home again now where our heating has packed up. I suspect a valve or the pump has failed and is blowing the fuse. Someone is coming to look at it on Wednesday, but we will survive until then.
I hope everyone has had a good Christmas and that the runners go out. Run free and stay well.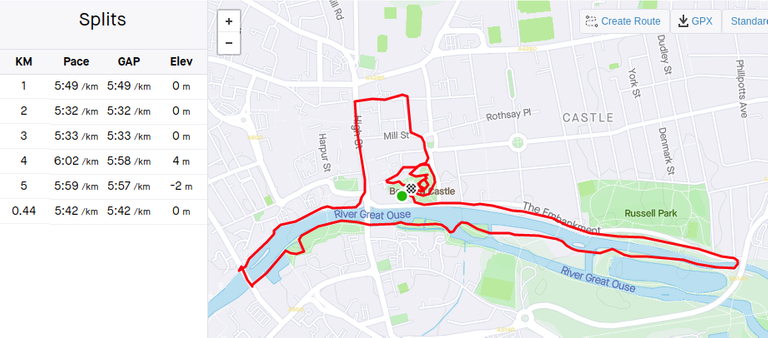 Check out some detailed info at my EXHAUST page
Join me in testing out EXHAUST!
---
---