Morning Run: Are you positive?
I just finished a 7.223km running that lasted about 0hh:41mm:41ss !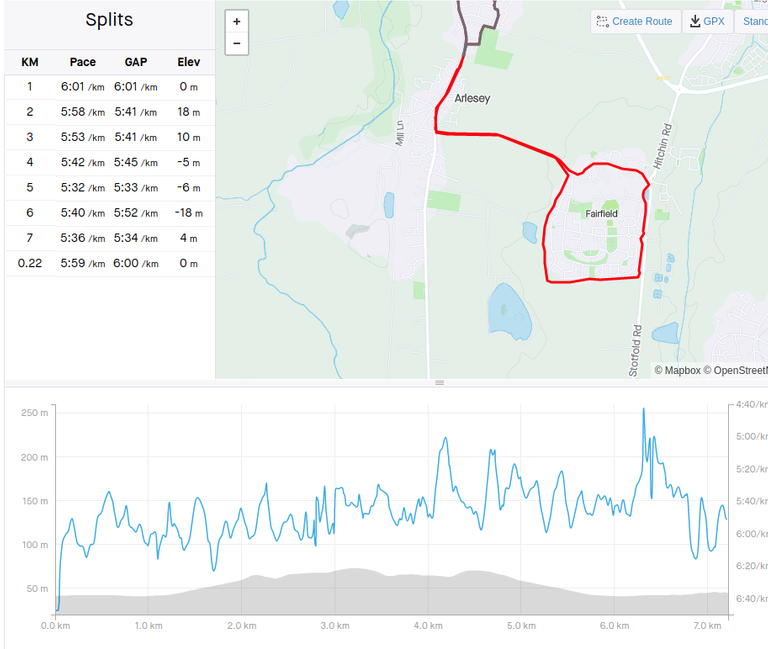 My other half has been feeling rough for a few days and tested positive for COVID today. I am okay and my test was negative, but I will be taking precautions. I still wanted to run today.
My legs are still sore from the weekend and I was really feeling it at the start. They did get better as I went on. I did the usualy loop up to and around Fairfield. There was a veritable crowd of people coming down as I went up, but I kept my distance.
I seemed to get quicker as I went on. I do like to keep my average pace under 6min/km. It did feel like hard work though. It was quite mild again out there and the sun has been shining since I got back.
I met a friend on the way back and had a brief chat. Then it back home for breakfast, shower and then work. I was due to go to the office tomorrow, but I have said I will stay home just in case I am infectious.
Run free and stay well.
Check out some detailed info at my EXHAUST page
Join me in testing out EXHAUST!
---
---