VISITING HUMANITY WITH WRATH, AGAIN
This should have come earlier than now but I'll go on still. For the record, this is not a sub post. It's just me speaking my fears and thoughts aloud but if it makes your chest tighten, remember all the stuff about guilty conscience.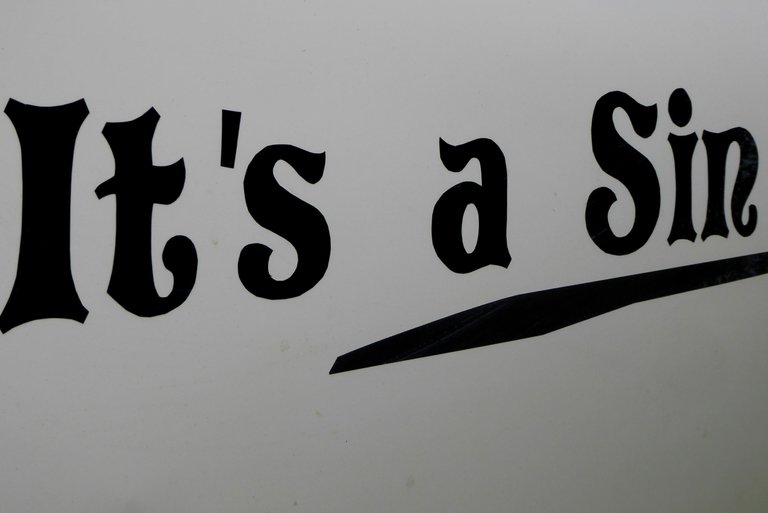 Source
So, We know that God is merciful but, is it not sensible that we don't try his hand?
Every elderly person likes to talk about how life was better in their time, with less indecency and less carnality and less crime. Even the adults I used to know as a kid who , then, I considered wayward are all claiming morality.
Meanwhile, I what to point out something, in my time(what am I even saying?). I mean, when I was much younger, life was purer (I'm using their words, no doubt). These days, the kinds of things we see ehn. The kinds of evil in this world ehn, hmmm! Like the igbos would say, "ụwa emebi"(the world is corrupt).
I was listening to the radio this morning and the speaker was talking about the wrath of God and how because of too much sin, He wiped out humanity with a flood.
I won't lie but I've been laughing. I've been laughing because, if it's based on the account of the sins committed in the Bible, those people of old hold no candle to the present time. What could they have done worse?? Them de learn work!
In fact, He will punish and punish and punish until everybody becomes immune. Gen-Z will even use it to catch cruise and create content on Tiktok.
...........................................................................
Let's check these stats.
Long years ago, God wipes out humanity with a flood because of too much sun.
About 100 years later,
God again visits Sodom and Gomorrah because of too much sin.
2000 years later,
God, again, seeing that humans are stubborn and irredeemable comes down to die for them once and for all.
Fast forward to present time, yearsssss later, after God has tried to manage the sins of humans and forgive the great and small. And then, they commit the greatest of all..
They start supporting Chelsea.
SMH! God will be feverish with rage.
He'll be like, "what will I do to these coconut heads? All that forgiveness, redemption and destruction and then Chelsea. Come on now, humanity! You can do better than that. Why not any of other other sins, why Chelsea?"
But y'all the fans, don't you all even pity yourselves?
It's almost like you're intentionally trying to test God.
I only hope that this time, his wrath would not be like that of Sodom and Gomorrah. This is not me hoping it's any less. It should be intense. But rather than wipe us all out for the sins of those in the wrong, He should do it like in the time of the Israelites in Egypt whereby a mark differentiates Cheelsea fans from non fans.
Once that is done, he should press their necks. Apply pressure.
Ndị mgbu!

Thanks for stopping by.
---
---