Allison Becker was the hero for Liverpool fc as the Reds defeated Chelsea fc through the penalty spot in the FA cup final encounter at Wembley.
I must admit that I am really happy realizing that we were able to get Chelsea fc defeated twice in a final encounter this season following such an happy performance this season. There is no way I was going to believe that this assuming I was told. Just like as I said above, there is no way I could have believe we will be able to get this done. Before talking more about the match more, permit me to say this. There is this airdrop that somebody chatted me about, after years he chatted about the that he was paid from it. Like for sure I never saw this coming.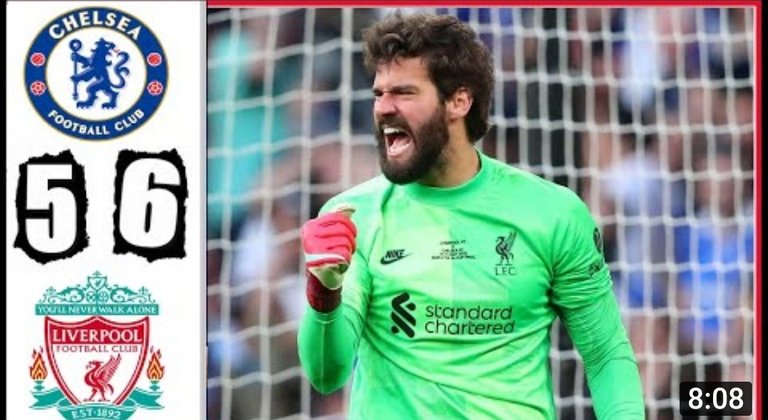 I was really afraid to check my wallet, this is simply because I won't be happy seeing that seeing that I didn't qualified for the drop. I was blown away by such a great drop that I never could have thought that one day I would have been rewarded for it. This is simply the good thing about cryptocurrency, they are different things that surely gets you rewarded. I quickly rushed down to withdraw to see if it is real or not and I found out that I was paid. Wow, my celebration knows not bound. This is simply because I never saw this coming just like as I said above. I needed money this moment and I was happy that I got rewarded from the drop.
Deviating from that and jumping on what I have at hand today, I must admit that it was from one celebration from one stage to the other for me. All the celebration knows no bound. I was super excited. A Chelsea fan yesterday told me that this season Chelsea fc, Manchester city and Liverpool fc will be sharing trophies altogether, he said that since we won the Carling one cup which is other wise referred to as the capital one cup, Chelsea fc will wins the FA cup and Manchester city will wins the English premier league. I said I am not against that but I am sure that this can't happen. He said I should watch and see how things will unfolds. Well, I said surely I will be waiting to see how this drama will unfolds. I just catch wait to see which side the trophy will goes.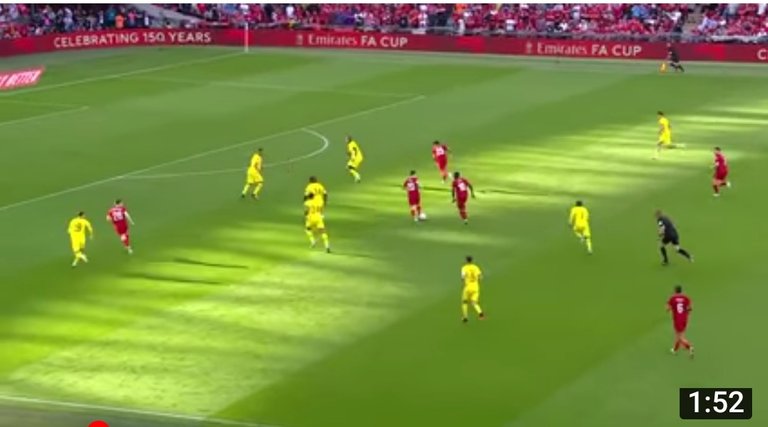 I waited for the final encounter to come and I was happy to see that both side performed very well. I was never happy to see that the match went to penalty kick. This was simply because I knows that penalty was never any body's game. Before then, Liverpool fc main man has issues during the match, he sustained an injury and I will be happy it is not too strong so that he can perform in the Uefa champions league final match against Real Madrid in the coming weeks. We knows how he has been instrumental so far for the team. This is not the right time for him or any Liverpool fc players to sustainable injuries, it might cost us the UEFA champions league trophy if we are not careful enough. Nobody as a Liverpool fc fan will love to see this. In case you don't know I am referring to Mohammed Salah.
The moment he sustain the injury he was substituted and Diego Jota replaces him. Well, just like what I said above I was not happy but there is nothing I can do about it. Jurgen Klopp quickly substituted him because he does not wants to risk his star man further. This is simply because he has a big competition final to play very soon and loosing his man will be a disaster. When I saw the substitution I felt really bad but at same time I was happy about him being substituted. I am just watching to see if he will be able to play in the Uefa champions league final or not. On a quick one I will be happy to see if he will bounce back so fast.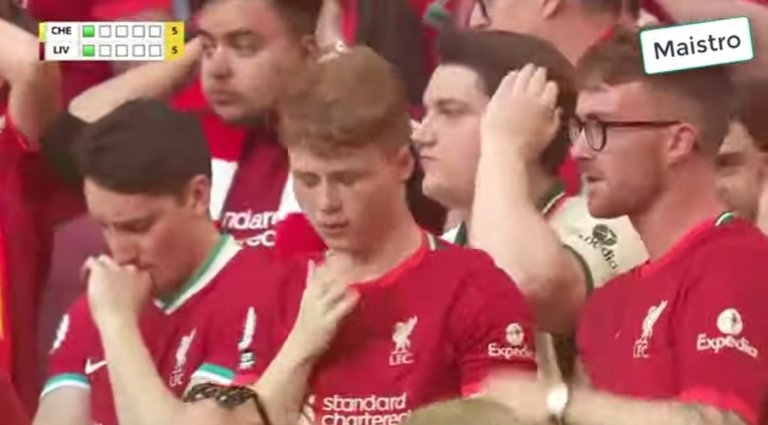 The match was played yesterday and I was really afraid. One thing is that I was praying for my team to wins the FA cup competition simply because we have not won this competition for years now and all the players haven't won it along the coach too. I just want to see what the outcome will be. This is simply the reason why I wanted my team to wins the FA cup. As we have it, after a good display from both side I saw that we went to penalty kick of the FA cup competition and I was more afraid of what will be the result. It was Chelsea fc player that first misses. To be precise it was C. Azpilicueta that misses first. All the rest players scored their penalty kick from the spot and it was time for Sadio Mane to round it up and he misses. I wasn't expecting for a player with his caliber to loose his penalty kick. Well, there is nothing to be done as he misses his penalty. He gave Chelsea fc the opportunity to bounce back into the match.
Well, we started playing the penalty again and saw that Chelsea fc gave us the opportunity onc again as Mason Mount misses. This time around, it was the young lad that steps up and take his penalty kick. The good news is that K. Tsimikas scored. This gave us the Victory as we broke that spell. Everybody in the team plus coach has now won the FA cup. This is really worth celebrating as Liverpool fc Jurgen Klopp has now won all trophies in Europe. He has won the English premier league, Fa cup, Carling cup, UEFA champions league, Super cup and Club world cup. Isn't this wonderful? It is I must say.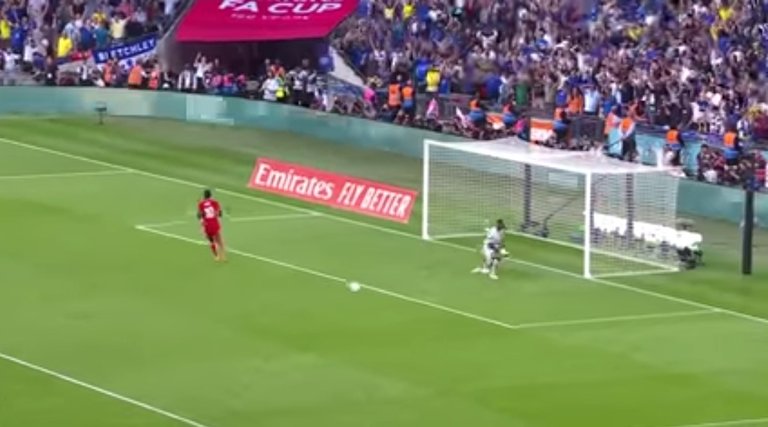 You need to see how I was celebrating because with this trophy we have now won Chelsea fc twice this year in two finals. We defeated them in the Carling cup final and now the FA cup final. I never saw this coming, I just need to celebrate. I am just happy that what the Chelsea fc fan said didn't come to pass.
Henderson is a lucky captain. He has won everything Steven Gerrard struggled to win as a captain of the Liverpool fc team. Steven Gerrard will be proud of him by now. If Henderson retires now he will go down in history as one of the best captain Liverpool fc team has produced. I am happy really celebrating with him and the entire Liverpool fc team. We have now won every competition. This is super amazing.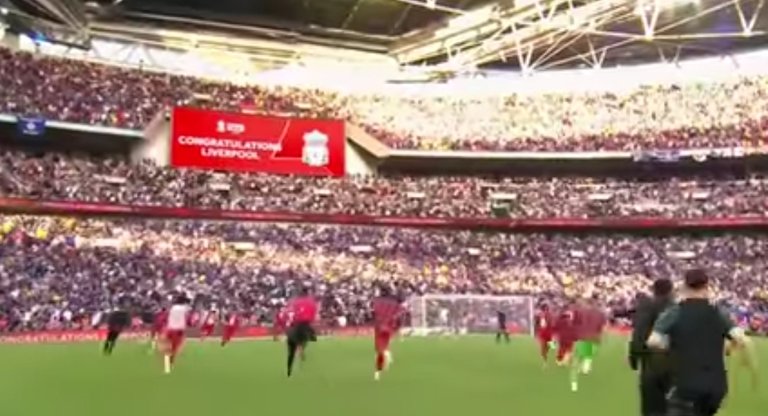 All photos gotten from YouTube

Luiz Diaz is a lucky player too. He started his Liverpool fc era with trophies. Such a lucky lad. I will end the post here, if you have any thing to say please air your view by commenting.
Posted using SportsTalkSocial
---
---