Aston Villa held Manchester United to a 2 vs 2 draw
At a point in time I was about saying that Manchester United will never stop to be Manchester United. This is simply because they have started showing their funny style of getting result. The moment they played against Liverpool fc some weeks back, just because they heavily trashed Liverpool fc 4 nil, you have to see them getting so happy as if they have won one trophy. Apart from their team getting so happy and celebrating it as if they have won a major trophy, do you knows that their fans were all over the place in my country disturbing the peace of everybody that they are back to their best form and amidst that, they are ready to take on any opponent that comes their way. I was so shocked to the extent I had to remind them that this is just mere preseason that, it doesn't mean that because they trashed Liverpool fc 4 vs 0, they are now in their best form. We all knows that despite it being preseason or the other, winning elevates and create more positive momentum within team. I love to see my team winning and players scoring good goals. Just like what I stated above, it will enables team and players to be able to up their game together.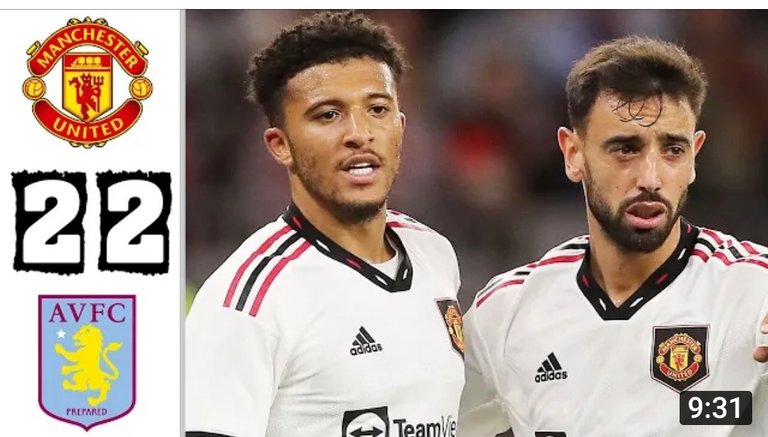 If you takes a look at things, if a player is being signed into a team you will see all eyes on such player to deliver. This is simply because the fans are all believing on such player to deliver. If the player is not able to deliver in preseason era especially when such player is being signed in mid preseason period. If the players failed to cement his self by scoring goals that will gives him or build his momentum, he might struggles more when the league he is into starts. You know since all eyes are on you, you are surely in danger. I hate for players to get signed during mid season, catching up is always very hard. Just takes a look at what Luiz Diaz did and how he create positive impact the period he came to Liverpool fc during the mid season. The moment he started performing well he was able to buy the heart of the Liverpool fc fans and in just some few period of days he became a star man in the Liverpool fc squad.
We all are also seeing what is happening with Darwin Nunez, the Uruguayan forward who is currently signed to Liverpool fc. Ever since he was signed to Liverpool fc team his performance dropped badly when being compared to his performance back then in Benfica. He dropped alot of momentum which I understand that it might be to alot of reason which can also lead to his family settling down and others. Considering all the above I have always understand what he might be passing through. The painful part is that those fake fans simply because they have poor insight have been roasting Darwin Nunez. They said he is not a good player at all, they are all doing this simply because they needed him to record goal or goals. To me I wanted him to score goals too, I see those criticism as something needed at times. It will always gives the player the mindset to always wants to deliver.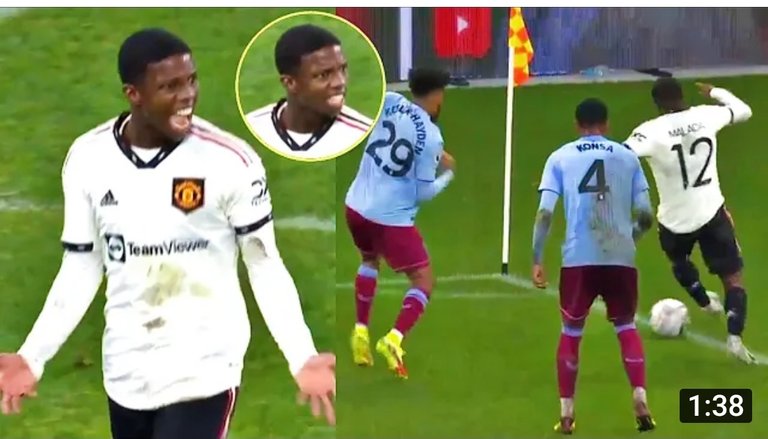 You need to see how ashamed I am when I saw Darwin Nunez was playing against Crystal Palace as if he is their defender. If you gives him ball to score he will pass it to another place. He missed many opportunities and this lead fans to hate on him the more. That aside, I am happy for him as he was able to rewrite and silent haters by simply scoring four (4) goals against liepzig fc. That is what boast his momentum, ability and confidence. With this he is back to his good form.
Now back to the Manchester United match, the moment the match started it takes up to 25 minutes before Jadon Sancho makes it 1 nil in favour of Manchester United. Why Aston Villa were trying to respond, Matty Cash in the 43rd minute scored an OG. This simply adds more salt to injury. At this stage I wrote Aston Villa off, I said that they have already lost the match. Well, that is what ended the first half. Second half started and it was Leon Bailey in the 50th minute that scored and makes it 2 vs 1 still in advantage of Manchester United. While Manchester United were thinking that the match is done and dusted in the 90 mins plus, Calum Chambers makes it 2 vs 2. This is what ended the match as Manchester United and Aston Villa match ended 2 vs 2 draw in favour of nobody. You need to see how Manchester United fans became cold as they were unable to brag.
    Photos gotten from  
   YouTube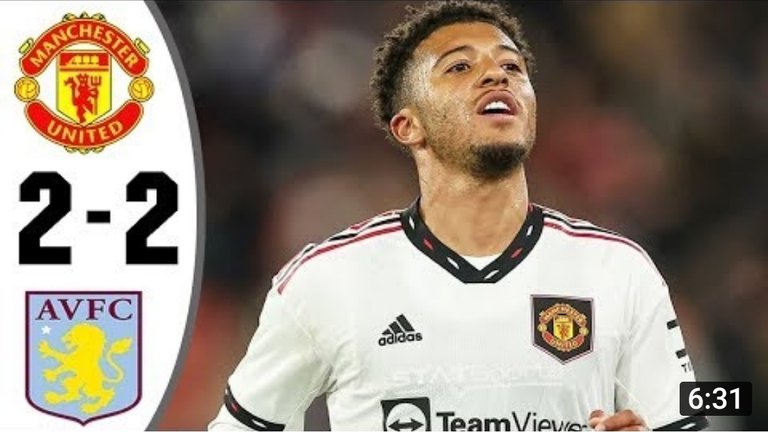 I will end the post here, if you have anything else to say please air your view by commenting under this post.
Posted using SportsTalkSocial
---
---