Brentford fc started their new year with a win as they got Liverpool fc defeated
The truth still stands that no matter what, there is definitely time for everything. You can't be performing well all the time. We definitely have our best, poor and good time. This is something that no matter what we all should be cautions of. Many people wants you to be at your best all the time, they don't consider alot of things. They have forgotten where in the bible it was stated that there is time for everything, a time to born and a time to die, a time to be at your youth and a time to be at your old age - that is if you eventually gets to that stage. All this are what makes humans and definitely what makes the world what it is today. If you have such mentality, to me now is simply the best time to change such mentality because I simply knows that no matter what, there is every tendency that such mentality will not drive you anywhere.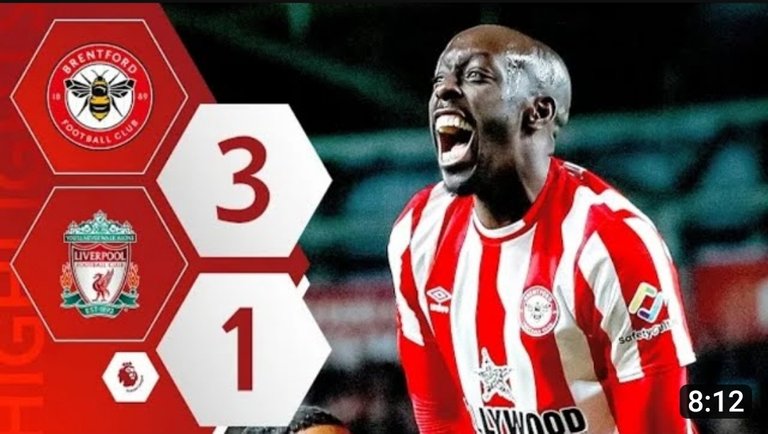 The essence and reason why I am saying what I am saying above is simply because of the things that are currently happening to the Liverpool fc team. We all knows that right now it has been from one mess to the other but despite that the team are still having all hopes alive. There is this saying that states that it is not yet over until it is over. This is mainly applied to soccer as we all knows that in the soccer ecosystem even in the last minute we all knows that things can still happened. This is why soccer is filled with amazing moment and that is the primary reason why it is regarded as one of the best competition out there in the entire world. We all have seen how beautiful it is as we keep seeing a lot of rich investors putting in a lot of effort, money and time, plus dedication into ensuring that they take part in this beautiful game called soccer.
Just like what I said above, if we all are observant enough we will see that the Liverpool fc team aren't doing well, this is holding to so many factors but painful enough I am seeing a lot of fans saying that Jurgen Klopp needs to be sacked, I am just wondering why on earth will somebody even say something like that at all. We all knows how this coach has done a lot of hard work for the team. We all saw how we won the Uefa champions league competition, Super cup, Club world cup, Carling cup, FA cup, Community shield and the prestigious English premier league trophy which we all i.e the Liverpool fc fans have been waiting to win for a long period of time. Under his reign we have seen our dying team wins everything that is win able, this is a great achievement I must admit. They are many coaches out there who can't match Jurgen Klopp at all, this is simply because they knows that he is one of the best coach out there who has contributed to soccer in different amazing ways. His impact has been felt in different ways and that is something we all should get him respected for.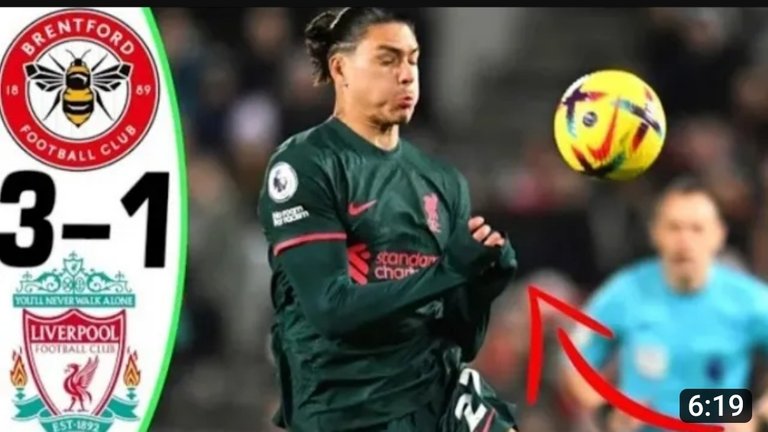 Deviating from that and embarking on what we have at hand, which is the Brentford fc versus Liverpool fc match, we all can say that the Brentford fc team deserves the win as Jurgen Klopp lost the match in the first half. Before he was able to do justice to the team, it is already late. There is one thing that Jurgen Klopp has been doing which I don't fancy, sometimes it is as if he is playing with the team because I was wondering why on earth will he fed Kostas Tsimikas ahead of Robertson. I was really not happy about that introduction as that is really part of what got us into the mess that we went into. As for your information the match ended 3 vs 1 in favour of the Brentford fc team as Ibrahima Konate scored an own goal in the 19th minute, while Yoane Wissa scored in the 42nd minute through Mathias Jensen assist. Why I was thinking that things will turn around in the second half as the introduction of some key players like Matip and Robertson does a great impact. We all saw our team recording their goal in the 50th minute through A. Oxlade-Chamberlain as the assist came from T. Alexander-Arnold.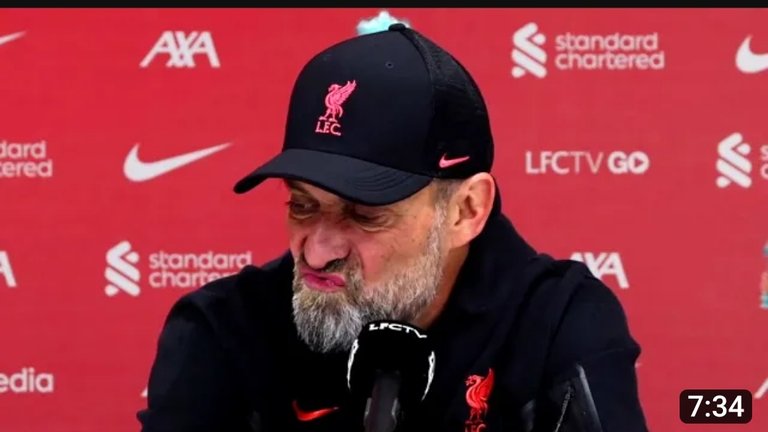 The moment the above goal went in, the Brentford fc team put all their ass in other as they make sure that such thing didn't repeat itself again. That is how they defended the large part of the match till they eventually scored in the 84th minute by Bryan Mbeumo. That is what ended the match as Brentford fc won the match 3 nil.
Photos from YouTube
I will end the post here, if you have anything else to say please air your view by commenting under this post.
Posted using SportsTalkSocial
---
---