Can Liverpool fc do a comeback when they takes on Real Madrid in Champions league?
Currently I have big task on my desk and I am just wondering how I will be able to get it sorted out. Without much deliberation we all knows that the Liverpool fc team of before is not the Liverpool fc of now. With what we have at hand we all can see that the upcoming Uefa champions league match is going to be a difficult one for the Liverpool fc team. Do you knows that the moment I remembered our upcoming fixture with the Real Madrid team my mind flashes back to what happened during the Barcelona fc match years back. We came from behind to get the entire world surprised. We have done this countless time, I am just wondering if eventually we can get this done the way we have be doing it. Can history repeat it self, as for myself, if being asked such question, my answer will be no. The reason my answer will be no is because the Liverpool fc team we have now is definitely not the team that we have known all this while . Well, there is one thing that is common with soccer-- we all knows that it is not over until it is over. What I am trying to say is that we should not jump into conclusion yet, there is still hope for the Liverpool fc team.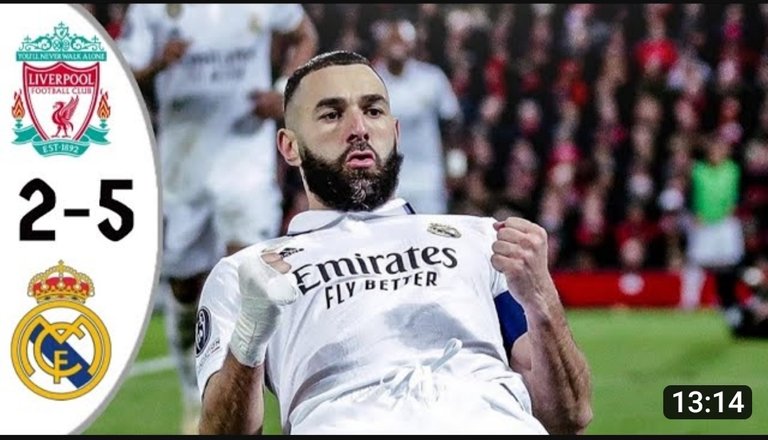 I must admit that I am really not happy about what is happening with the Liverpool fc team and to make it worse, up till this day I am still wondering how the Liverpool fc team loose to the Real Madrid team after going two goals up. Just take a look at how they lost such a golden opportunity, this is shameful I must admit. We all knows that such two lead could have given us such a very good advantage. Assuming we were able to hold on to that lead it could have been better. With such lead we would not be bothering about their return leg that much. I am still angry about how Allison Berker throw away the lead, you need to see how furious I am. I was never expecting such thing from him, it is a shameful act I must admit. Just like what I said above, I don't expect such act from such an experienced player like him. After what he did, assuming I am Jurgen Klopp I would have sub him in that match. It is just too shameful I must admit.
Despite all that happened, we all should knows that what has been done has been done, it is now left for us to make sure that we solve the looming issues at hand instead of casting blame on any body. The sinking ship has to be fixed. Assuming not for what that happened, we all knows that the Real Madrid fc team are not in their best form, we should have capitalized on that advantage by making sure that we eventually did what is right. I was expecting the Liverpool fc team to do that, although they did it but they later lost it by letting things works against them. The only thing we can do here is to do our best and see how it goes on that day, we can eventually bounce back, I so much believe that it is possible. With some of our players back from injuries, there is hope for us. Just take a look at what Diego Jota is doing for the Liverpool fc team after his return from injury, I believe he can do more when we will takes on Real Madrid in their return leg encounter.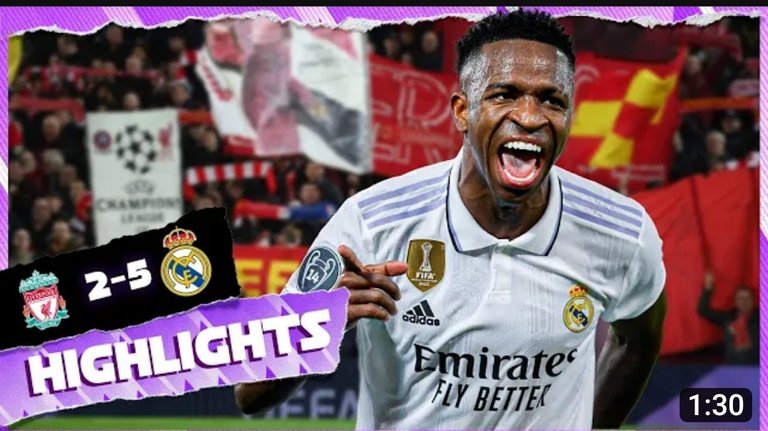 What I am really afraid of is that the return leg will be played at their home soil. We all knows that going into the home of the Real Madrid team to defeat them is never going to be easy at any point but just like what I have said above, there is nothing that is impossible when it comes to soccer. One thing I know is that this match is going to be an interesting one at. We are going to be seeing two teams battling it up for who will be progressing to the next round at all cost. Well, we already saw what happened in the first half, we should just brace ourselves for what will be happening when the return leg will be played.
Photos from YouTube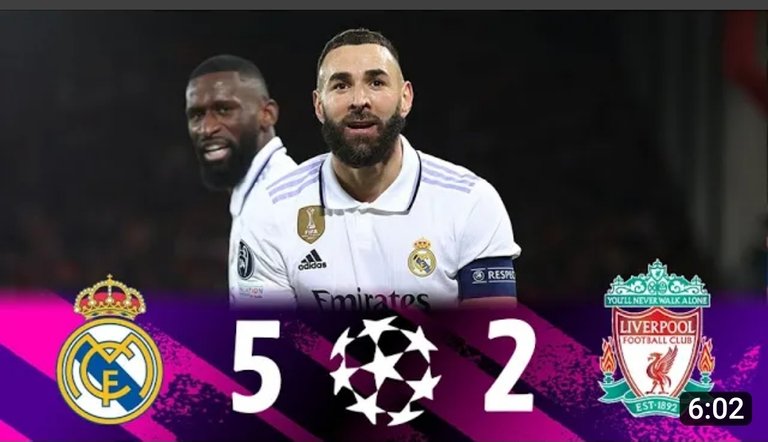 I will end the post here, hope you love it.
Posted using SportsTalkSocial
---
---