Epl continues as Arsenal FC host Tottenham Hotspur
Right at this moment we all should knows that since we are in weekend there is a lot of things that we will be enjoying especially if we are in weekend. I don't for once play with weekend, well, not all weekend. The moment we have weekend that they will be playing league matches I am always happy. Since my team are in a good shape I must say the truth that I am always in love seeing them playing. It is not that easy to see your team playing on a good gear. Everybody are always happy when their team is in flying gears and at same time ime, representing good colours. I remember last year when my team was totally down, I almost dislike soccer. There is no week they will play soccer and anything good will come out of it. The moment they play it is either they are loosing or securing draws. Draws is something that we don't want at all not to talk of loosing. What pains and annoys me at times is seeing that because of the love that I have for my team, you will see that i will go extra miles by ensuring that I fuel my generator so that I can watch the match. Sometimes before I switch on my team, I will see that my team is already loosing the match. Since PMS is so cost imagine wasting it by watching matches that at the tail end my team will lost? This is painful, annoying and regretfully I must admit. I did this countless times and I almost got frustrated and sad. Once again, with the love that I have for my team I am forced to not and never give up. I just says that there is better days ahead. With these you can see that my team has changes that narrative already, we are now in flying colours. We should not allows that to get us carried away, we need to keep the winning momentum burning because we have big challenges that lies ahead of us. There is never sweet moment better than seeing your team starting the English premier league in a good and amazing way. Starting nicely will helps to see you getting into the English premier league competition properly to be precise. These is one among the numerous strategies that the Manchester city and Pep Guardiola have been applying and that has been working well for them. While some team and fans are out there saying that there is still time, many team are out there taking advantages because they knows that there is no time at all. When you start property you will achieve amazing and fantastic result deep down no matter what. It will helps to see you getting positioned fastly and properly before any other team out there.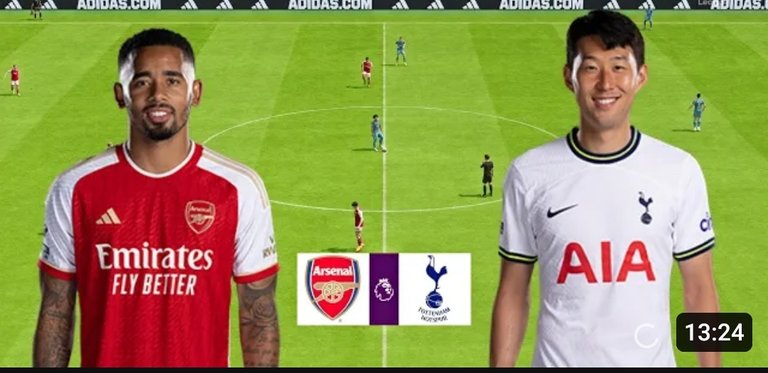 As per what I am seeing in the English premier league is going to be fantastic and superb this time around. Just take a look at what is happening and you will be blown away by what you are seeing so far when it comes to the English premier league competition. One team that I am really afraid of right now is the Everton FC team, they are looking as if they will be relegated. Nonetheless, from what we are seeing I still believe that they will still get things right. It will be sad seeing them falling to the championship league side of the English premier league competition. They should opt their game play in all ways, if they are able to do this they will be able to conquer all challenges that lies ahead of them.
Deviating to what we have at hand right now which will sees me talking about the English premier league competition and the Arsenal fc team to be precise is that today, we will be seeing the Arsenal fc team taking or hosting the Tottenham Hotspur team. One thing that we all should know is that the Tottenham Hotspur team are in 2nd position when you are referring to the English premier league table while the Arsenal FC are occupying 4th position. The Tottenham Hotspur team have played 5 matches, win 4 and draw just 1 while the Arsenal fc team have played same 5 matches, win 4 and draw 1. Every team in that part are all in same match point but the difference right now is the goals difference that is surrounding them, this is why I said that this is going to be one of the most amazing competition in the English premier league trophy or title race. Today's match is going to be the match that will proof if the Arsenal fc team are ready for business this season or if the Tottenham Hotspur team are ready for business or not. Above all we all will be entertained when this match is being played. One thing that will be happening is that I think it it won't end as draw as I am very sure that they will be 3 point result eventually.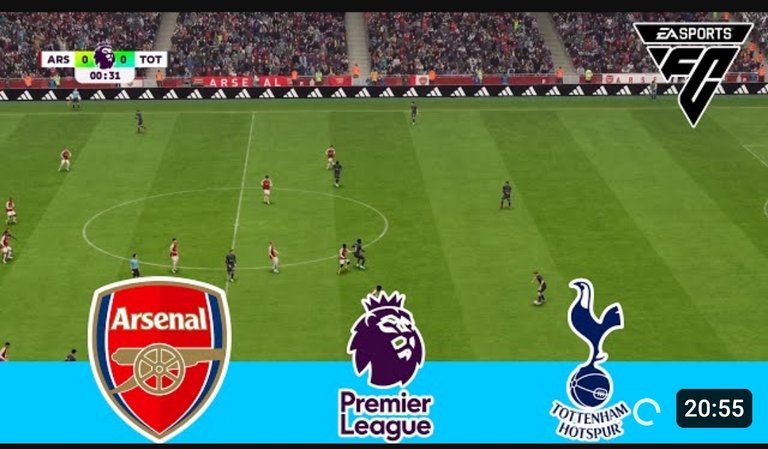 Gradually we all can see that the Arsenal fc team are now growing into their match play, this is what I am so much in love with. Well, let us see how things unfolds but I am just happy that my weekend is filled with happiness and smiling moment. Simply because I don't want to miss out on any amazing moment
I rushed down buying PMS so that I can prepare properly for the weekend. I will be trying my best into ensuring that I update us on how everything goes during the weekend, just stay glue to my blog feed.
   Photos from YouTube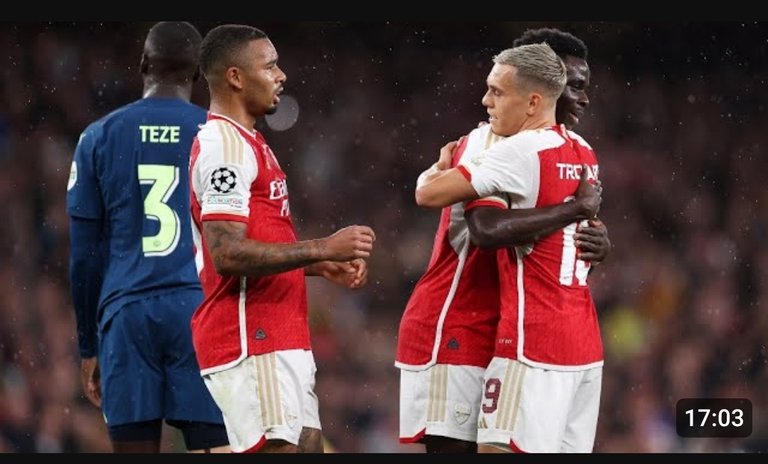 I will end the post here, have a nice day.
Posted using SportsTalkSocial
---
---