Excellent performance from the goat himself as he takes the Argentina team into the final stage of the World cup competition hosted in Qatar
I always keep saying it time without number that this is going down in history as one of the best World cup that I have experienced over the past year. I am so happy seeing that others on this table keep saying same thing. If you have been watching soccer and the World cup at large you will discover that when it comes to World cup even being hosted, the Qatar team did their best. The environment, coordination, discipline and other things that they did to the world cup is amazing. Imaging the infrastructure aspect of it, I must admit I am overwhelmed by their progress so far, they are indeed fantastic and amazing, they truly deserve an accolades. Well, these are some of the reason why many people love the world cup, it brings about unity and development to the host country.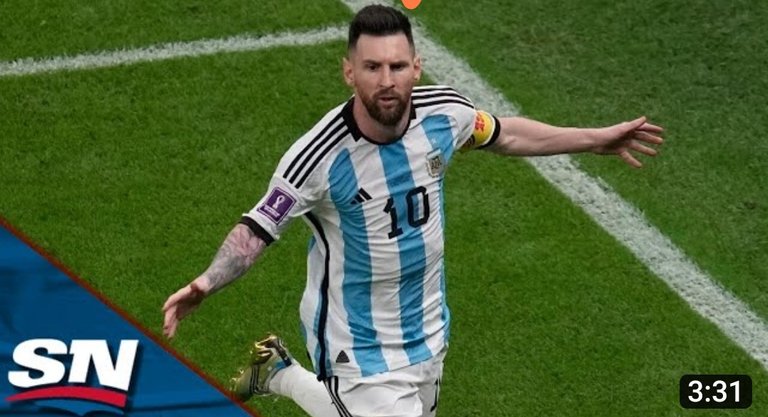 One thing that I love about soccer and the sport related activities is the fun that it carries, the fun aspect is just too amazing and superb. Wether you are loosing or not, we are always laughing and making everything fun. When it comes to soccer there is never a dull moment. At first, when this amazing and superb World cup competition started I was one of the person saying that since my team didn't qualify I don't think I will find it appealing watching any team playing. I said this because my team did not qualify for this World cup. Base on their first appearance during the World cup qualifiers stage I was thinking that they will be progress to the World cup stage but at the tail end they got us all that really pledge high expectations on them disappointed. Such a painful period I must admit.
As per the above, I am really happy that I have settled into this competition. This is one of the best thing that has happened to me this year. I am enjoying every moment of this competition, it is just too fantastic. This is one of the major reason why I keep saying that without doubt, this will go down in history as one of the best World cup competition that I have seen and experienced so far. Discussing outside that, if you have been following up with this competition you will see that this is the stage where it becomes more interesting and fantastic. The reason why I said what I said above is simply because we are at the Semi final stage. What this mean is simply that at this stage a win for any team will catapult them into the World cup competition which is being hosted in Qatar.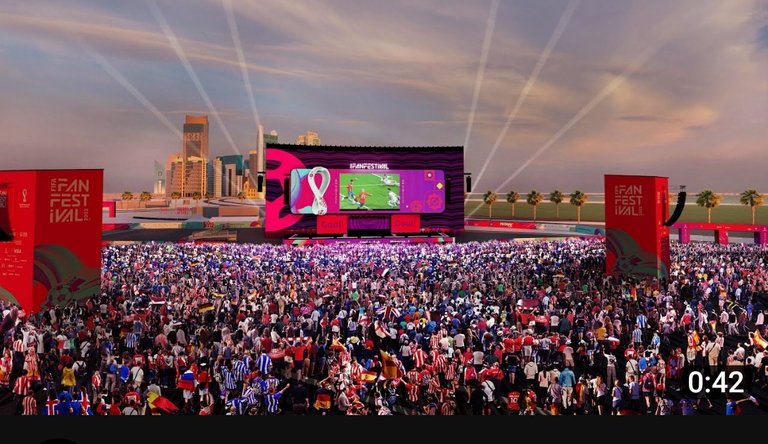 At this stage aside the fun moment, we all knows that it is another challenging and tempting moment where the team that lost won't be happy doing so. Despite the loser being sad, there is definitely nothing we can do as for sure winners have to be chosen. When it comes to competition like this there is going to be just one winner. The good thing is that those that made it to the Semi final stage, if they lost will be playing for who will win the third place position. The world cup is about who wins the first position, second and third, although they are reward for those who partake and progresses from one stage to the other.
We all saw what happened yesterday but if you didn't watch the match you definitely misses out on something big. Do you knows that I was expecting the Croatia team to give the Argentina team issues but they were unable to match up with what we were expecting as things go the other way round. As we have it Lionel Messi shows us why he is the goat. He performed a lot of amazing and captivating magic when he got the chance to do so. To crown his performance up he was able to score from the penalty spot and also making assist. Julian Alvarez is another player that was amazing on that day. As we have it, the match ended 3 nil in favour of the Argentina team. Goals from Julian Alvarez and Lionel Messi does the magic for the Argentina team.
Photos from YouTube
The goat has now taken his team to the final of this World cup competition, let us see if he will be able to win this trophy. If he is able to lift this trophy it will places him in a realm above all other player in the world. If he is able to win this trophy it means that he has now won all the trophies in the world, this will definitely mean everything to him I must admit.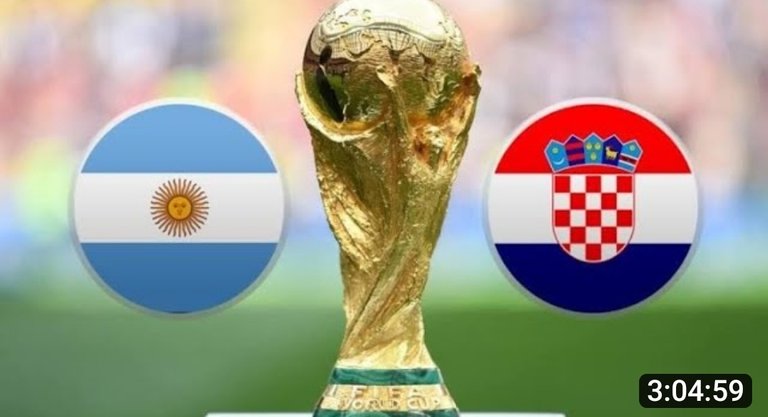 I will end the post here, if you have anything else to say please air your view by commenting under this post.
Posted using SportsTalkSocial
---
---