Lionel Messi goes down as the most decorated player in history after winnning World cup trophy with the Argentina side
For your information soccer has grown to be one of the best and most talked about thing in the entire world. The love that soccer carries is something different I must admit. One cool thing about soccer that many love is that the competition is out of no where. What I mean is that it is endless. Players hardly have time to even relax not to talk of spending time with their family and love ones. Painfully I didn't make it this far when it comes to soccer but I must admit that I am a very good footballer but base on some certain things I was not able to push the dream to the promise land. During my playing days, I know how it felt being a soccer player. You will hardly have time for anything other than the ball. After playing matches, we will rest a little and the next thing is training. While you might want to rest you might be surprise to see you travelling for match schedule. You that is watching it might think it is a very groovy and enjoyable lifestyle but it is more than just that. Well, I will prefer such lifestyle even though it comes with it sacrifice which to me is not bad at all.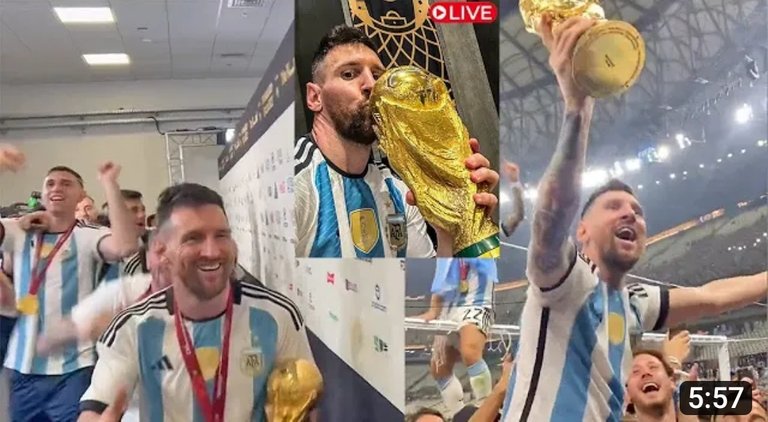 Ever since the competition started I have been saying it time without number that it is one of the best thing that has happened this year. I have also hinted that it is one of the best world cup competition that I have witnessed all my life. I have watched different World cup competition but I see non coming close to this in terms of preparation, packaging and plans. The love that the competition carries is something else. I sat down recently and I noticed that the reason why the competition is full of life is simply because most of the big name players that we are referring to as our goat will be retiring after this major competition. That has been one thing that has given the competition that stand out and standard attention also. Many still love to play but that might not be possible as age might be acting as a barrier.
We all knows that playing soccer is not easy at all not to talk of playing till you get recognise. Many people out there thinks that it is easy to be a very successful star player. I have said it time without number that getting famous is one of the most difficult thing that you can ever imagine our there. Imagine in the circle of different players you are the only one that stand out, isn't that grace. In case you don't know, it is simply grace and you should be grateful to life that you are successful among others out there. It is not always easy to get into this world and be successful at the tail end. For you it might be easy but I am telling you that it is never an easy stuff at all. Do you know that the world still has good players that are better than Lionel Messi and Cristiano Ronaldo but because they are struggling with grace they are not anywhere close to Lionel Messi and the like of Cristiano Ronaldo and co.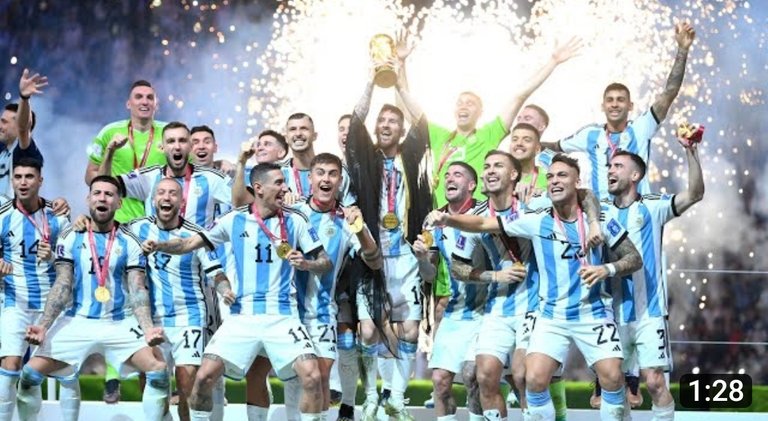 Deviating back to what we have at hand, yesterday will go down in history as one of the best day in the likes of Lionel Messi. You will think it is easy not until you are in the position to deliver, then you will discover that it is very difficult than you are thinking or you can ever imagine. The reason that I said that it will go down in history as one of the best day in the history of Lionel Messi is simply because he has been playing his life out just to make sure that he gets his hand in the World cup trophy. He has won everything in the world but simply because he has not won the World cup he has not considered himself the greatest player in the entire world. We all knows that it has not been an easy route for Lionel Messi. We all knows how he played almost all his life time with Barcelona fc before unavoidable deal came and he had to depart to Paris Saint German as they are the only team that can afford him base on the circumstances on ground.
I won't be talking much because I am so happy about what Lionel Messi has achieved today. He has gone down in history as the most decorated player in the history of soccer. He is the boss with this new record. Before I end the post Lionel Messi said he won't be retiring soon, let us see if he will be part of the Argentina side during the next World cup competition. Since he won't be retiring will other star player reverse their words or they will retire. This is another topic word discussing on.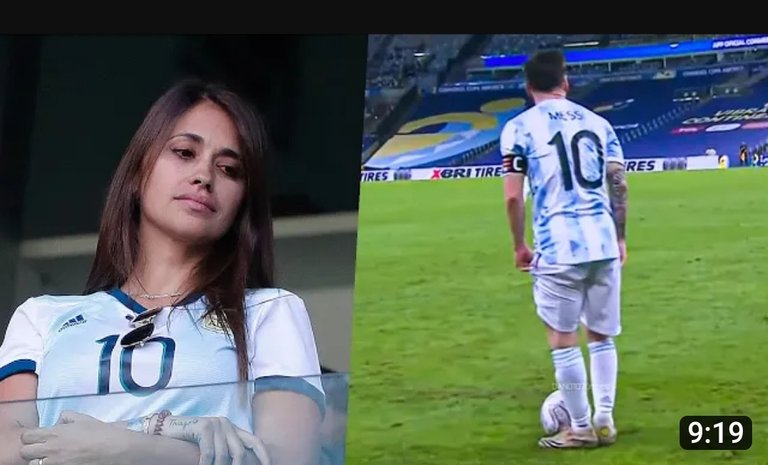 Congrats Lionel Messi as you wins the World cup competition with the Argentina side.
Posted using SportsTalkSocial
---
---