Liverpool fc bounces back from the lost to Manchester united as they defeated Crystal Palace 2 Nil in Bankok
We all knows that right at this moment when it comes to the world of sport especially soccer we are in preseason stages for most league. Looking at the English premier league competition, Spanish premier league competition, Italian premier league competition, Bundesliga premier league competition, Eredivisie league competition, Ligue 1 and host of other great league in the world, they are all currently taking part in preseason encounters. The reason why they are partaking in such competition is simply for them to be able to test how good their team is as they prepare for their various league that lies ahead. Many coach through this means are able to spot where there is challenges in their team. They will be able to tell if their team needs correction or not.
If eventually they sees that their team needs correction you will see them doing all possible means to ensure that it is corrected on time before the major league that they are able to compete for started. If they sees that what they needed is in their team i.e if they spot that a player in their defence has lost form, i.e he is no longer performing well and they sees that they have good replacement in the squad for him, they will decide to use the replacement from the team to patch things up rather than for them to go into transfer market looking for possible replacement. In a state where they sees that they don't have replacement in their team for that player, they might decided to go into the transfer market in other for them to get what they needed. It simply works vice versa.
I was shocked to see that at this stage many people don't still knows what the preseason matches means i.e the essence of organizing a pre season match. In a nutshell, it is simply to be able to tell if your team are prepared for the upcoming league or not. All teams engage in this act in other for them to get their team prepared for what lies ahead. Mind you, we all knows that things works differently. I have seen teams doing well through out their preseason matches, they also were able to end up doing well through out the new soccer season. They maintained their amazing performance and with it they were able to impact and conquer their league amazingly well. Aside that I remembered I gave such reference in one of my post about a popular team who did well through out their preseason matches, infact you will be blown away by the amazing performance through out the preseason matches. With what they showed and how they smashed team by team through out their preseason encounter, people and team were already afraid of them. We all knows that if they carried such form into their league nobody will be able to stop them.
As per the above, do you knows that the new season started and off course they didn't disappoint at first. They started the new season amazingly well as they started dominating any team that they comes across. They defeated some team up to 8 nil to show how fierce they are. Sadly and embarrassing to say, they were unable to keep up with the momentum. They failed to continue with their dominance as their fuel got finished. They were simply unable to carry on again. After winning 11 matches with 25 to go, they lack the power and momentum to push on. They failed almost all their rest matches. Fans really got disappointed with the outcome from their matches. Painfully enough, this is how they lost the league which everybody thought that it is already theirs.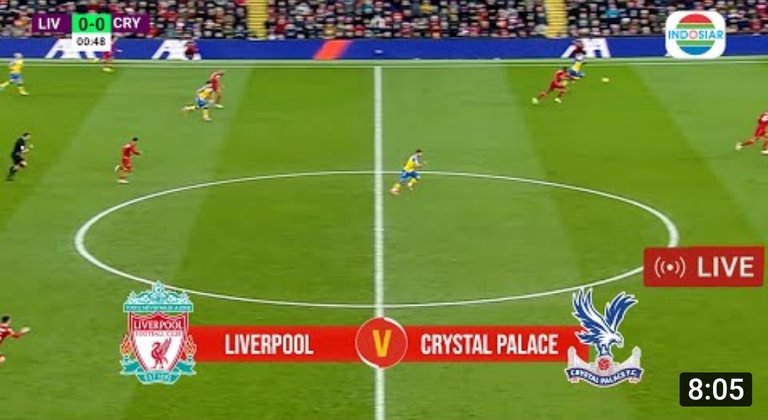 This great loss of opportunity affected the team in all way round. They lost their fans and other great deals. It took them years before they were able to bounce back amidst while they build trust. In a nutshell, it doesn't means that because your team did well with their preseason matches that they will do well when it comes to their league competition matches or other important competitive matches, remember that this is football, any thing can happen.
Aside all this that I stated above, we all can see that Liverpool fc were also partaking in their preseason matches. They played Manchester United recently and the result was embarrassing as Manchester United defeated Liverpool fc 4 versus 0. I was short of worlds because I have bragged everywhere that Liverpool fc will eventually wins the match but that never happened. One thing is that we were able to bounce back from that memory as we defeated Crystal Palace 2 nil yesterday. Goals from Jordan Henderson and Mohammed Salah in the 12th and 47th minute does the magic for the Reds. They showed their dominance and glimpse of hope in that match. They really impresses me. I just wish they continue with this good game play.
Photos gotten from YouTube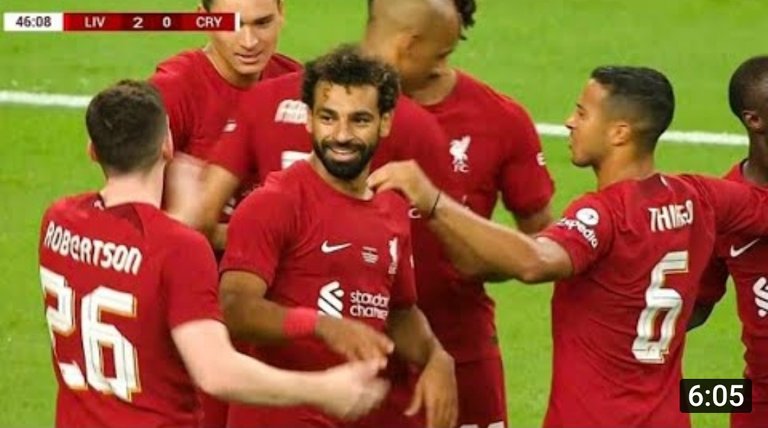 I will end the post here, if you have anything else to say please air your view by commenting.
Posted using SportsTalkSocial
---
---