Liverpool fc host Everton fc in one of the best derby match when it comes to the English premier league
If you have been following up with this beautiful derby match between these two team you will noticed that it has been one of the best so far. It is always lovely and entertaining as none of the team wants to loose out on a single point to the other team. Sometimes I am always wondering why Everton fc don't think of making things easier for us especially as we are ahead of them and the main thing is that we are running and aiming toward winning the English premier league trophy with Manchester city ahead of us with a point. Everton fc won't even consider helping like that, they are after playing so well so that they can get their three (3) point if that is possible.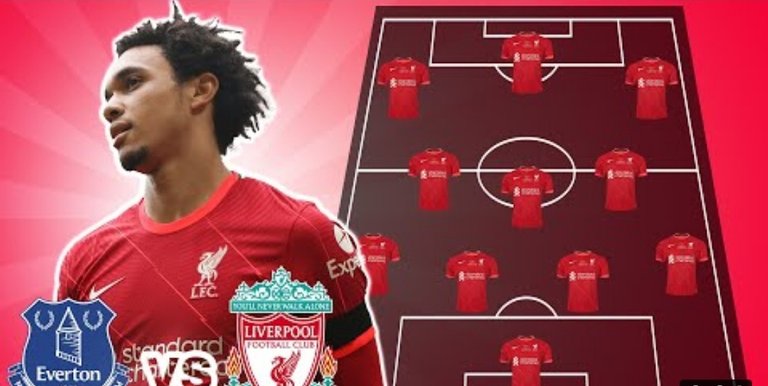 Ever since this competition started up till date, we have played a total of 239 matches against each other and Liverpool fc have won 96 while Everton fc have won 67 with both side drawing 76 across all competition. Liverpool fc have proven to be the best team among the both side in this competition there by making it an interesting one. I am happy about the result simply because I am a fan of the best team among them which is Liverpool fc. As the match is played between both team today, I will love to see my team winning and walking away with the three (3) point in this match.
If we are to compare currently, we all knows that Liverpool fc is the best team between the two team here. In fact when it comes to the English premier league current title race, we are number two (2) citizen. That shows that we are the second (2nd) best team when it comes to the English premier league current title race. As we give Manchester city the chase for the English premier league trophy, we are just wishing that no matter the outcome, despite our fixtures, we should put in every effort that will enable us to be able to win the English premier league trophy this time around. Manchester city are currently topping us with just a team. We knows that a point can win the English premier league title for anybody that is why we are not going to relent at all. It will really be painful if Manchester city lift the English premier league trophy this season after all the effort the Liverpool fc team have showed up when it comes to the chase on Manchester city.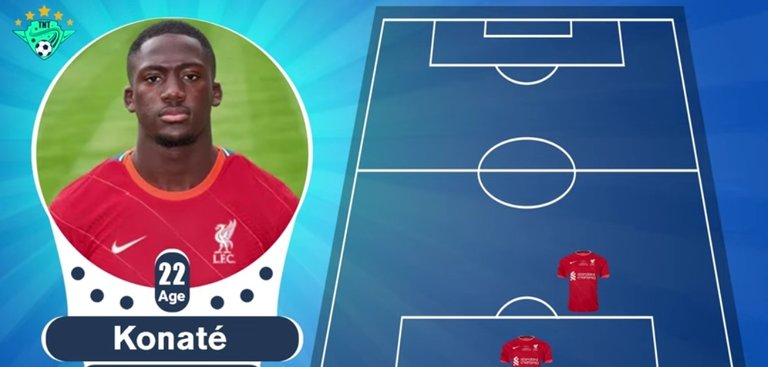 Currently, Manchester city will be playing against Leeds United, Newcastle United, Westham United and Aston Villa while Liverpool fc will be playing against Everton fc, Newcastle United, Tottenham Hotspur, Aston Villa, Southampton fc, Wolves. Running a check between the two team i.e Liverpool fc and Manchester city you will see that Manchester city have a more favourable matches to play than Liverpool fc. If Liverpool fc wants to win the English premier league title, they needed to win all their matches. For sure it can be achieved but I know that it is not going to be a easier on at all for us.
As per the English premier league table we are in the second (2nd) position with 76 point currently and a win for us against Everton fc will takes us to 79 point thereby reducing the point difference between us and Manchester city to a point. Everton fc on the other hand are on 17th point haven't played 31 matches with 29 points. Everton fc are not in a very good point this season. I just hope that we can win them and if at all, wins all our watches including the one with Villarreal fc in the Uefa champions league semi final spot. That will surely mean a lot to us. The fixtures is too close for Liverpool fc, just imagine after today's match we will have to play Villarreal fc just a matter of three days intervals. What a stressful period for my team (Liverpool fc) but I knows that we will surely get them all conquered.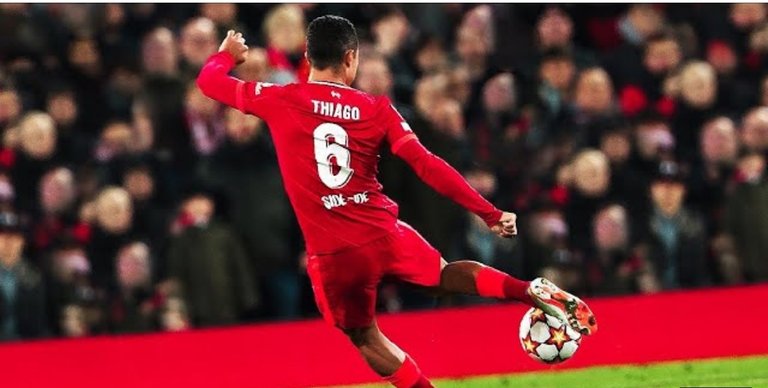 All photos were gotten from YouTube

As we have it, the derby match between Liverpool fc and Everton fc will be payed today at Anfield, the official home of Liverpool fc. Whatsoever that will happen in the match I will surely get us updated. A win for sure will be important for both team. I will end the post here, if you have anything else to say please air your view by commenting.
Posted using SportsTalkSocial
---
---