Liverpool fc narrowed the point between them and Manchester city back to 1 as they defeated Everton fc in one of the best derby match when it comes to the English premier league
Before I wrote about this match I knows how I told all Liverpool fc fans that this match will be a very difficult one for Liverpool, this is holding to the fact that it is a derby match. I told them that they should never put in their mind that they will walk away with three (3 ) point with ease. No matter how it looks it will surely be a strong encounter. One thing is that no matter how dead Everton fc is, since it is a derby match they will be arose on this match. Another thing I note is that I believe that the players that will score the goals that we needed will be a player we never expected to do so. All the point that I noted came into reality. All my friends were calling me seer after the match. I am currently feeling like a legend, you just need to see how I was walking like a boss haha. It is so funny.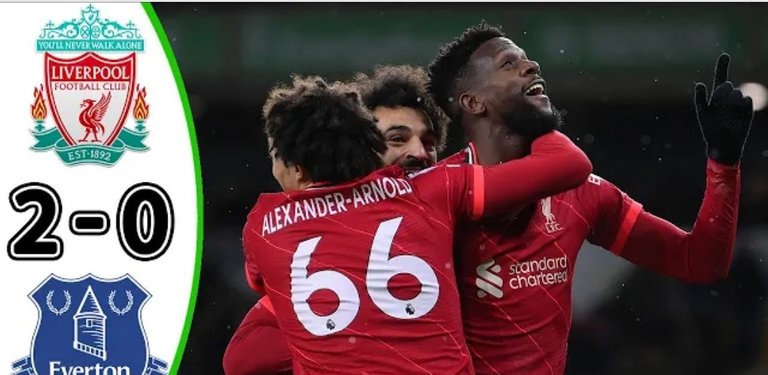 I was full of fun when I see that in between the two team i.e Liverpool fc and Everton fc, it is my team that came on top. My team used their advantage, i.e the match was played at their home soil. This is a big advantage that aid the process more easier. Many people don't knows why I am so excited. Well, permit me to brief and tell people why I am so happy. At first the strong matches that we have to win in other to keep our English premier league title hope alive include Manchester United, Everton fc, Tottenham Hotspur match. Not that I am placing the rest team as inferior teams but I am discussing about teams that have what it takes to defeat or draw their opponent easily.
Seeing that we are now left with just Tottenham Hotspur match gladdens my heart. We need to applaud the team and especially Jurgen Klopp for what he has done to the team. How he transformed the team to a greater forces really impresses me, I must admit. This is why I keep saying it that Jurgen Klopp is one of the best coach out there in the world. Just take a look at his young team with little investment doing wonders. This is why I keep respecting him so much. He is a rare gem and he carries grace I must admit.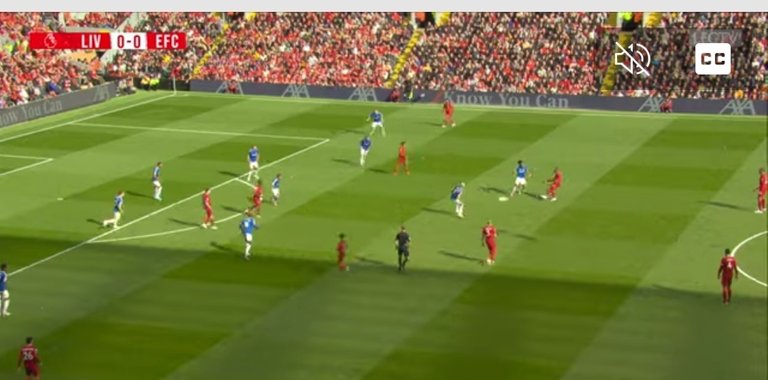 As we have it, this has been one match troubling my mind and soul for some time past now. The reason why I am saying this is simply because it is a derby match, I have said this time without numbers. The moment the match started I won't lie to you, out of frustration because I was expecting my team to get result in the first half but they couldn't got me pleased, instead they pissed me off. It was like Everton fc studied the Liverpool fc style of play as they came all the way to Anfield just to get a draw point or if the chances and opportunities present itself they will pick up three point. This is their strategies and plan which Frank Lampard has told his team but Jurgen Klopp was easy to spot their strategies.
Because of their strategies well planned out, it worked out perfectly well in the first half. This really got me frustrated as I planned not to watch the second half. You need to see how Trent Arnord was playing as if he is a kid, Mohammed Salah on the other hand was missing chances as if he is a learner also. I was really frustrated so I promised my self not to watch the second half. The second half started and I can't hold it at all. You need to see how I go back to my plans by simply watching the second half that I promised not to watch. Jurgen Klopp studied the Everton fc team very well. With such studies, it took Liverpool fc 62nd minute before Liverpool fc breaks the deadlock through the service of Andy Robertson and the assist came in from Mohamed Salah. You just need to see how I was screening at my voice as if we have won the English premier league trophy. This goal means a lot to me and the entire Liverpool fc fans plus teams.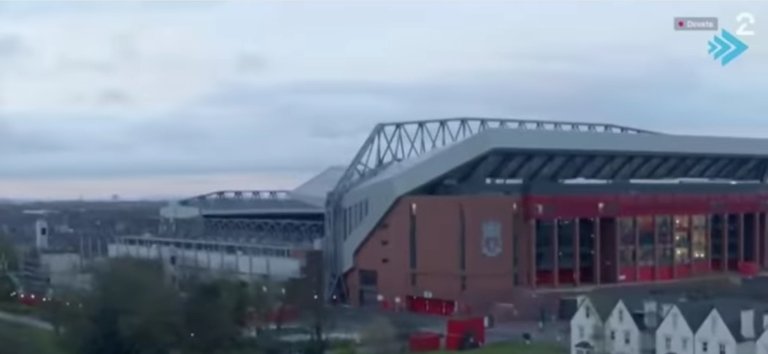 The moment the Everton fc players knows that we have break their plans ,they started throwing their players out. This is simply because they knows that they need three (3) point also. But coming out will exposes the team more. They have no choice as their plans were all mapped out. So with that in place, the players have to comes out and started trying to see if they can get to levelled terms with Liverpool fc once again. While they came out, Liverpool fc scored the second through Divock Origi in the 85th minute as the assist came from Luis Diaz. But come to think of it, why is Divock Origi always stepping out to help the team by scoring important matches to always help the team wins important matches. This is how we wins the important derby match that helps us reduced the point to just one point difference between Liverpool fc and Manchester city. I knows the Manchester city fans/team will be disappointed that what they were expecting didn't happened. It was such a pity I must admit.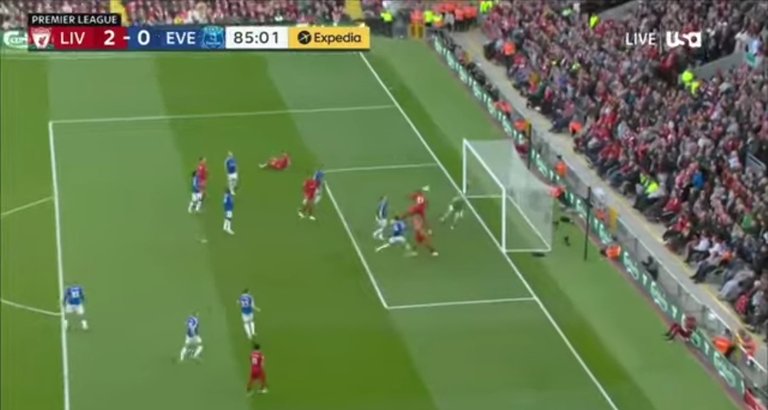 That is how the match ended between Liverpool fc and Everton fc. We won the match and walk away with three point. The three point took us back to how the English premier league log table is. I will end the post here, if you have anything else to say please air your view by commenting.
Posted using SportsTalkSocial
---
---