Luiz Diaz: A player to watch out for during the upcoming English premier league season
I have been looking at some certain players and watching how they will perform next season. There is every tendency that next season or rather still the upcoming season will be filled with amazing stars with amazing performance when the English premier league continues. I believe that this is what we all need. We want a league filled with enjoyment and amazing fun loving moment. Without being told, the English premier league won't disappoint in that regard. This is the simplest reason why I have grown to love the English premier league with my whole live. It is just the hardest and sweetest league you can ever think of. Right now I am praying for 2022/2023 English premier league to start right now, I am already missing the league I must admit.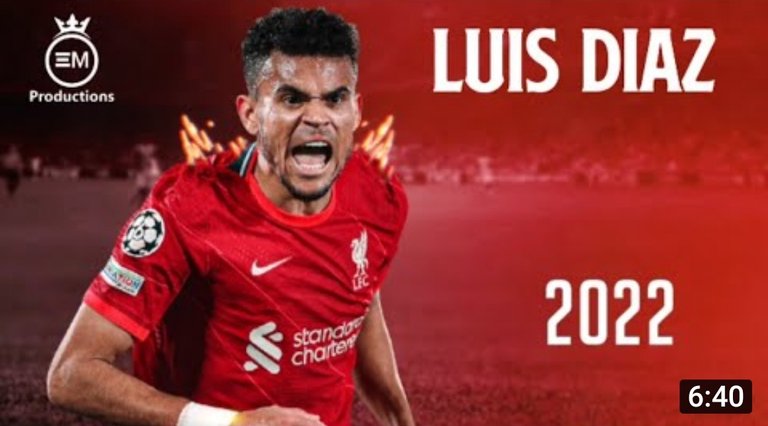 As per players to watch out for during the upcoming season when it comes to the English premier league competition, I will say that we should brace ourselves for Luiz Diaz. Before I say anything about him I want us to first of all knows that he just got signed to Liverpool fc during the past English premier league January transfer window and with that he has already won trophies with the team, isn't this amazing? He is indeed somebody that is running with grace. I so much love him for taking the Anfield moment, he is already happy he did. Every-body, both fans, players, team/body etc are already happy having him among us.
Ever since Luiz Diaz got signed to Liverpool fc from Fc Porto he has settled and blend almost immediately into the Liverpool fc team amazingly. The moment I was told that he was signed to Liverpool fc you need to see how happy I am. After watching him play against Liverpool fc the last time, I was like who is this wonderful player. I didn't know Jurgen Klopp was watching the lad too. You know Jurgen Klopp, when he wants something he makes sure he goes fully for it. With such ability, he was able to get the service of Luiz Diaz. The moment I heard the news you need to see how happy I am because I knows for sure that we have gotten a good player into our team (Liverpool fc).
If you have been following up you will see how he immediately blend into the team as if he has been here for a very long time. What a versatile player. I remembered how Luiz Suarez, Fernando Torres both blend into the Liverpool fc team the first day they played for the team. Seeing Luiz Diaz carrying that leg means a lot to me and the entire Liverpool fc team. Without being told I know he is a very good player. He has a lot of things to prove for us. I know he will win more trophies with Liverpool fc under Jürgen Klopp reign. I just can't wait to have a taste of his full season performance. It will be something worth the wait. I am happy we just got a rare gem to our team.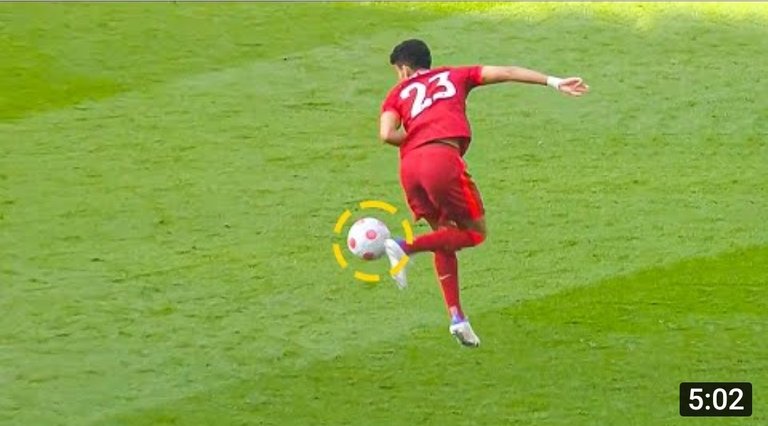 As per this upcoming season, without being told, Luiz Diaz should be a player to watch out for. The only issue with him is that Sadio Mane is departing. Such a pity that they both did not have much time to enjoy each other to the very best before he departs Anfield for Bayern Munich. As per Sadio Mane's departure I was really mad seeing that Liverpool fc caused it, they refused to increase his salary. Such a good player they don't want to make him happy whereas he is making the team happy. This is an act I condemn. Well, that aside, I just can't wait to see the league starting so that I can enjoy the good football of Luiz Diaz. Like as I said he is a player to look at for. If Jürgen Kloop can get one or two players that will boost his performance I will surely be happy for that. We need to make one or two signings, they will surely help if we can secure such a good service.
 Photos gotten from  
 YouTube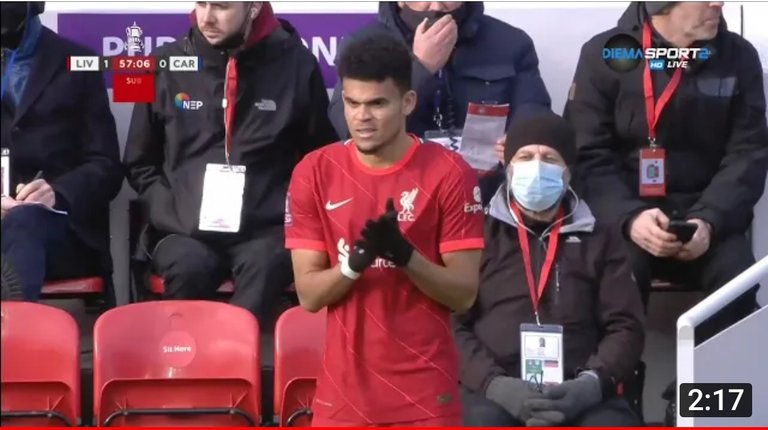 I will end the post here, if you have anything to say please air your view by commenting.
Posted using SportsTalkSocial
---
---