Monitoring players future at Anfield, the official home of Liverpool fc
I must admit that at this time and moment I have been monitoring the Liverpool fc team. This is holding to the fact that I know for sure that whatsoever thing that is the outcome from this season performance we will surely see some players leaving the team. I really don't want to see my team loosing players right at this moment. This is holding to the fact that we don't have good players who can easily help to feat into our squad in the world. Loosing out on the good ones will cause more issues for the team. This is why it is very dificult to see team selling their players. We all knows that right now they are a lot of uncertainties surrounding the team, it will be nice to see them getting settled instead of crises that will end up scattering the team totally.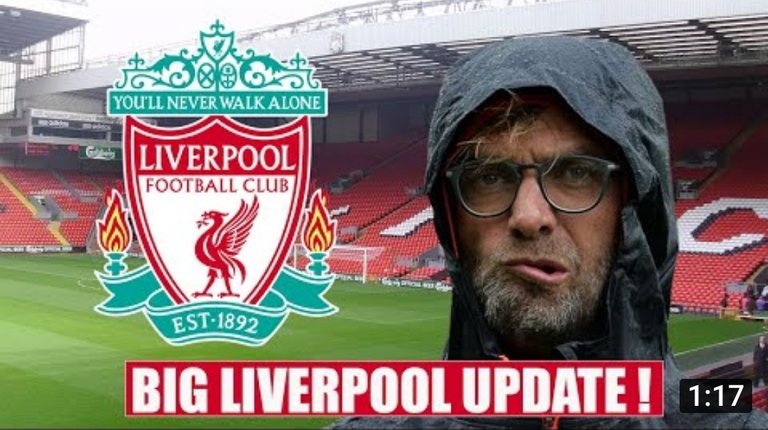 I knows for sure that after everything many players will depart the Liverpool fc team. Some might decide to stay at the team simply because of how much they have grown to love the team. The way Jurgen Klopp handles the team is something we should be proud of. He is more than just being a coach, he is indeed an amazing humans that I have loved unconditionally. Ever since he arrived at Anfield the team has grown in all ways. Many coach are out there trying to behave like him. You know the popular saying that there is nothing like the original. It is hard to see the original getting replaced.
I have always hinted that irrespective of what my team, Liverpool fc are going through, Jurgen Klopp is such a rare gem. We all knows how he was able to defeat Pep Guardiola to winning of the English premier league manager of the year award and also winning other top amazing award. The only team that performed more better than Liverpool fc this season should be Real Madrid. Despite their young squad, they are fantastic, amazing and superb. I don't know how the team came up with this amazing team spirit. It is obvious that their head coach knows what he is doing. Just take a look at how compose he is even when they are loosing matches. I so much love Carlos Ancelotti when it comes to such character and habit.
All through the Uefa champions league competition he was so compose. The way he bounces back from already lost hope match to winning the match always amazes me. Take a look at how he defeated Paris Saint German, Chelsea fc and the almighty Manchester city. I was amazed to the extent that I ran out of worlds. It is when I saw the Real Madrid team coming out in full force like that, that I realized that this team meant business. The moment we got to the final of the Uefa champions league I won't lie, I ruled out Real Madrid, I said we will get them defeated. Well, as we have it, it goes their way and they got us defeated. Just a goal difference settles everything and gave Real Madrid the trophy as they won it for a record fourteen (14) times.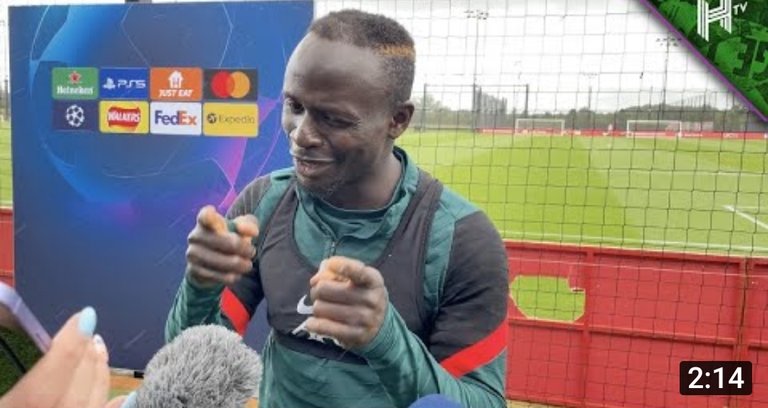 Deviating back to what we have at hand, I said I have been monitoring the behaviours of players in our first team and I must admit that there is no how we will do it, players will surely depart. I am really pained that we won't be able to keep them all, at least we all knows that they all have their own lives, many wants regular football instead of seating at one spot hoping for when the time will be right. Irrespective of everything the player that departed the team right now is Divock Origi. Many referred to him as a legend haha. This is base on how he has singlehandedly saved Liverpool fc countless times. He has helped us won the Uefa champions league, won derby matches etc. It was not that easy at all. The above was the few things I was able to remember. It is really painful seeing us loosing a rear gem like him. Well, he needs to depart to a place where he will get quality playing time. He is no longer a young player. Incase you don't know, he has departed to Ac Milan. I just pray and wished him success with this decision/move.
Information reaching me is that Sadio Mane will be departing Liverpool fc and I am very sure that clubs like Real Madrid, Barcelona fc, Paris Saint German and Bayern Munich will rushed down to get his service. If he departs Liverpool fc it will really pained me because I so much love him. Anything that happened concerning his future I will make sure that I get us all updated. Just like what I hinted above, it will really be sad seeing Sadio Mane departing Liverpool fc. But whatsoever thing that happened, Liverpool fc will still wax stronger and better. We have had good players depart the team but we are still doing fine today. In fact they pushed us to the good state we are in today.
Another players that might depart Anfield is Luiz Karius, Adrian and James Milner. We all knows that Luiz Karius is not welcomed at Liverpool fc again, his service ever since he arrived at Anfield is poor. If he departs nobody will even noticed. Adrian was looking promising to some extent but I was surprised to see him dropping form and a very young goal keeper topped him. Ever since then, he has falled from being the second choice goal keeper for Liverpool fc. James Milner on the other hand will be one player that will depart Anfield that I will be pained. He is so instrumental and obedient. I am so happy that he has won all trophies with Liverpool fc. Such a dedicated rare gem. Whatsoever team he departs to, I wish him success.
The above are the players that I am able to traced right now. Mind you, they can still decide to change their mindset and decide to stay. If that happened I will surely get us updated.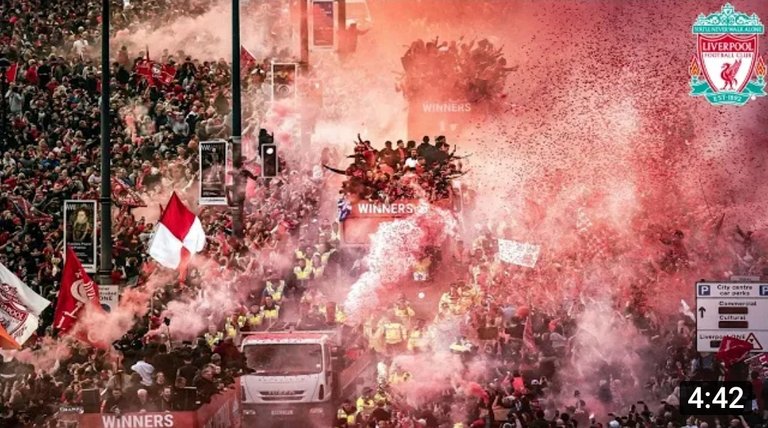 Photos gotten from 
           YouTube

I will end the post here, if you have any thing to say air your view by commenting.
Posted using SportsTalkSocial
---
---