No more 100% record for Arsenal fc as they looses out to Manchester United at Old Trafford
Before embarking more into this post I just want us to be aware that when it comes to the English premier league it is not always easy to find one team doing 100%. Arsenal fc and Liverpool fc are the only team in history who have been able to get to such bridge and also crossed it. Liverpool fc almost goes unbeaten 100% but they failed at the tail end while Arsenal fc got there some years back and crossed it. From the look of things we all can say that Arsenal fc already have such experience. The reason why I was skeptical that Arsenal fc won't be able to repeat such run again is simply because the English premier league can't be compared to what you knows about 10 years ago, things has really changed as you can easily get defeated by any team. The English premier league competition is not like other league where you can find easy team that you can easily defeat, when it comes to the English premier league competition, there is no smaller team here, any team can eventually gets you defeated. This is one beauty of the English premier league competition that I don't joke with irrespective of anything. I so much love the league simply because the competition here is entertaining and real.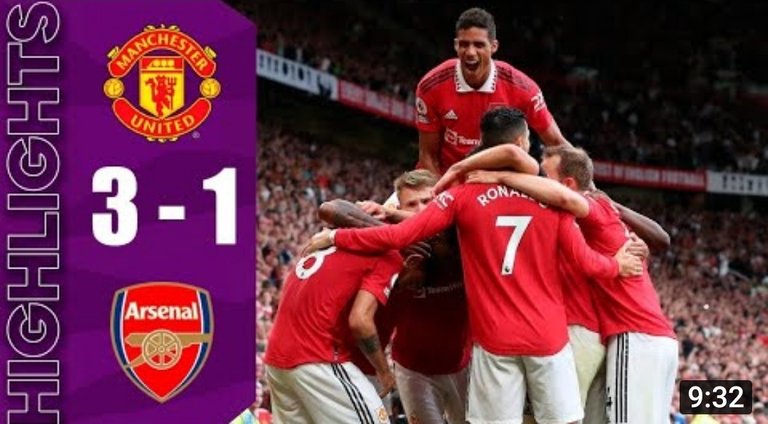 One funny thing that we all knows that it is conversant about the English premier league competition is that you can be the king just now rulling and earning good point, after some time you will find it hard and difficult doing so. You will be surprised to find it hard that you are no longer the king, other smaller team will give you thought time and gets you knocked out. Dominating the English premier league is not always easy, you have to put in a lot of effort for you to be able to get such thing done. It requires alot of commitment, focus, determination and effort for it to be achieved. I am not saying you can't rule over the English premier league but it is hard to do so. Just take a look at Manchester City, they are enjoying such thing but take a look at the team you will find it out that they are struggling maintaining such ground. They are really struggling aside their current dominance when it comes to the English premier league. We all can see that they are currently occupying the second position when it comes to the 2022/2023 English premier league title race, the Arsenal fc team are the only team ahead of them currently.
One thing that I have always hinted on when it comes to the English premier league title competition is that whatsoever thing that we are doing we should make sure that if you don't want to give Manchester City the opportunity to win the English premier league trophy yet again, we should never in any way give them the opportunity to go top of the English premier league table, the moment they got such opportunity, from experience it is always difficult to get them dropping down of such position. Manchester city are always good with that, they hardly drop point especially if they are at the top. Over the years since Pep Guardiola took over we all have seen him and his team doing that, the moment you give them the mantle you are in trouble, just like what I said, it is always difficult to get them back to second or other position apart from the first position. If you slip and they got there it is going to be a difficult moment. Liverpool fc could have won more than the one English premier league trophy they have won if not for slipping to Manchester city. They gave Manchester city the mantle just few matches to go and Manchester city took the opportunities well.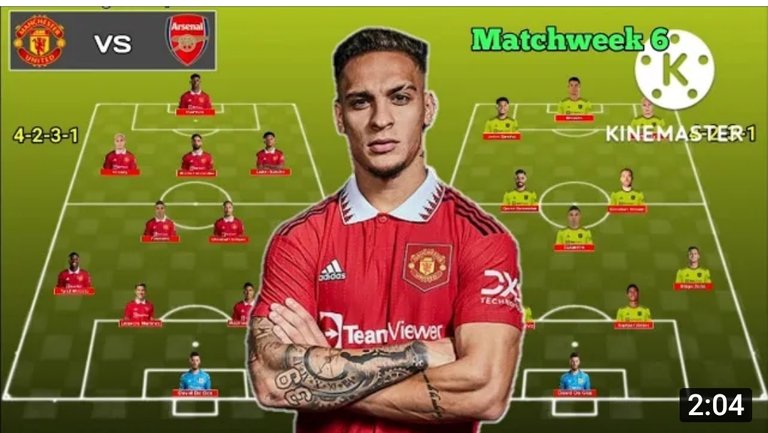 Deviating back to what we have at hand, finally Arsenal fc have lost a match. That happened on Sunday against Manchester United. This shows that they have lost their 100% run when it comes to the English premier league title competition. It now shows that all team when it comes to the English premier league have now lost their 100% run. This has just showed us how competitive the English premier league competition is. The match started pretty well before Antony Santos scored for Manchester United in 35th minute into the match through
Marcus Rashford assist. Arsenal fc replied through Bukayo Saka goal in the 60th minute in the second half before Marcus Rashford scored again for Manchester United through Bruno Fernandes assist in the 66th minute and finally Manchester United wraps it up through Marcus Rashford goal from C. Eriksen assist in the 75th minute. This is what ended the match as Manchester United walks away with 3 point. Well, as for Arsenal fc, it is not a bad day for them as they are still topping the English premier league table.
Photos from YouTube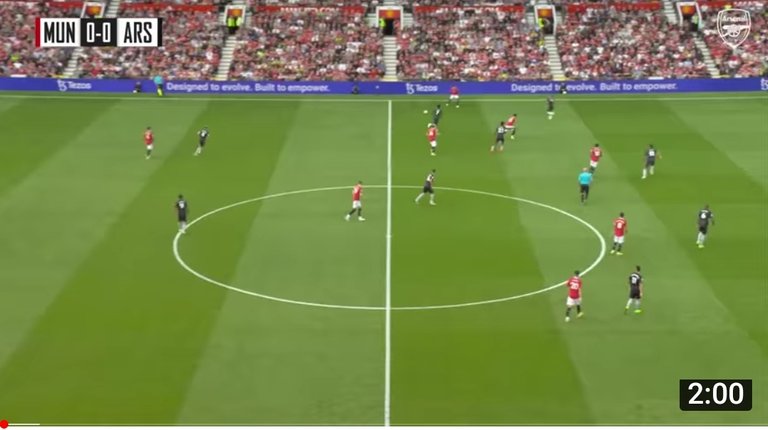 I will end the post here, if you have anything to say please air your view by commenting under this post.
Posted using SportsTalkSocial
---
---