Sadio Mane to Bayern Munich, A major talking point
If you have been following up with my post you will see where I was saying that for some time now I have been monitoring the transfer movement when it comes to the Liverpool fc team. The more reason I am paying attention to this team is simply because I am part of the team. As a committed and dedicated fan, I deserve to know every bit of anything that is happening with my team. I will say that this is going to be one of the toughest period for my team so far.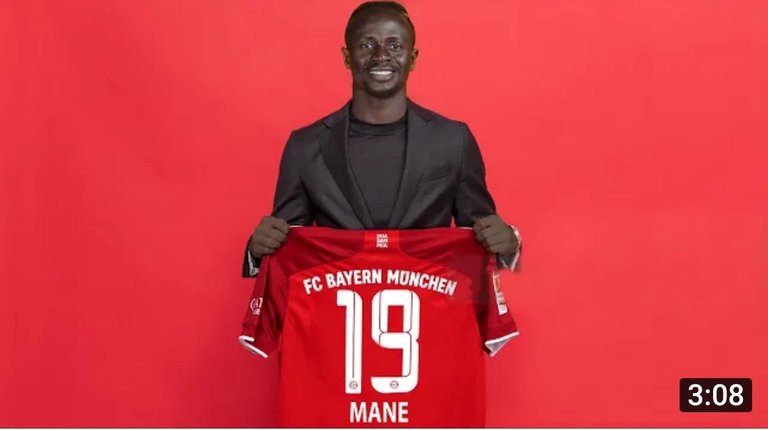 The reason why I said the above is simply because of the challenges we will be facing as a team. We all knows that Liverpool fc will be battling all thick and thin in other for them to be able to put a lot of things in other. Whatsoever thing or decisions that we made today will be what will impact our team in some ways when the league returns.
For some it might be shocking why for others they already knows that a day like this will come. As for me I wasn't expecting Sadio Mane to move but you know I can only wish he won't move, but despite that, he has the finally say as to what he needs in his life. The decision has finally came to pass and I must admit that I was really happy hearing such a great decisions. At first I was not that happy, this was simply because I knows how instrumental Sadio Mane is to Liverpool fc, if he departs he will surely be missed.
Ever since he arrived Liverpool fc from Southampton fc, Sadio Mane has grown into a formidable force to reckon. He has been respectful, jovial, friendly, superb, amazing, fantastic and above all, amazing. I don't joke with him and with all this, Sadio Mane has grown into being one of the best Liverpool fc player that you can ever think of. I must admit that I am really happy for the stage we have attained with him. He is one of the most successful Liverpool fc player or permit me to say African player. Under his Liverpool fc amazing reign he has won the English premier league, Club world cup, Super cup, Carling cup, FA cup, Uefa champions league and other major trophies. He is super amazing.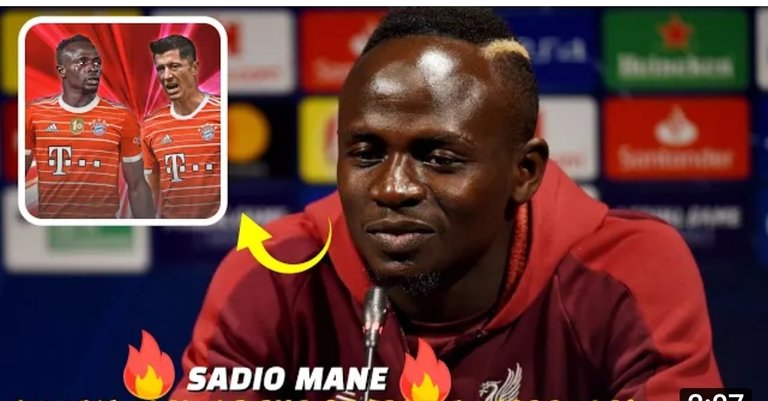 I am happy that under the Liverpool fc umbrella and English premier league at a go he has won all the trophies needed in this life. Isn't this a major achievement? We all knows that it is hard seeing an African player achieving such result in the English premier league. The reason this is hard is simply because the English premier league is the hardest if not the hardest when it comes to competition. It is hard to see just a single team dominating the league. You must come across a team that will giv you a run down for your life. This is the major thing that makes the English premier league fun and amazing. I must admit that I am really happy being a fan of this amazing league.
Well, it is so painful that Sadio Mane will be departing Liverpool fc. There is every tendency that there is nothing we can do to stop that. The time has come and I am fully in support of such move. The thing left for the club right now is how to make sure that there is good replacement for him. I know it will be hard to see any body that will replace such a good player, but since there is nothing we can do we need to get a replacement. Some fans have been randomly suggesting players that will act as replacement for Sadio Mane and I am wondering if such players can truly fill the void left behind by this rare gem - Sadio Mane.
I will be speaking on possible replacement for Sadio Mane on my next post more better but for the now some options of players to replace him include Ousmane Dembele of Barcelona fc, Christopher Nkunku of Rp Leipzig and Serge Gnaby of Bayern Munich. All the suggestions here are good names, the question is can they be a good replacement for Sadio Mane? This is the more reason I will love to take this to my next post so that it can be discussed there.
    All photos gotten 
    from YouTube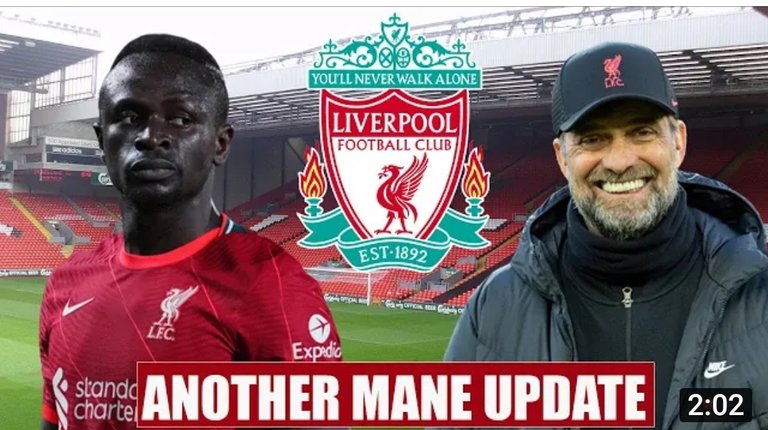 I will end the post here, if you have anything else to say please air your view by commenting.
Posted using SportsTalkSocial
---
---