The English premier league tittle race continues as Liverpool fc host Tottenham Hotspur at Anfield
For some time now I have been discussing about this match because it is a key and instrumental match. One thing that I am so much happy about is that right at this moment we are through to the final of the Uefa champions league, this will give Jurgen Kloop a good opportunity to push in a lot of players if he truly loves to win's the English premier league trophy. Well, as a Liverpool fc fan I will say that I will love to see my team winning the English premier league, FA cup, Uefa champions league and other trophies that might come along the way. Don't say I am greedy, we needs it haha.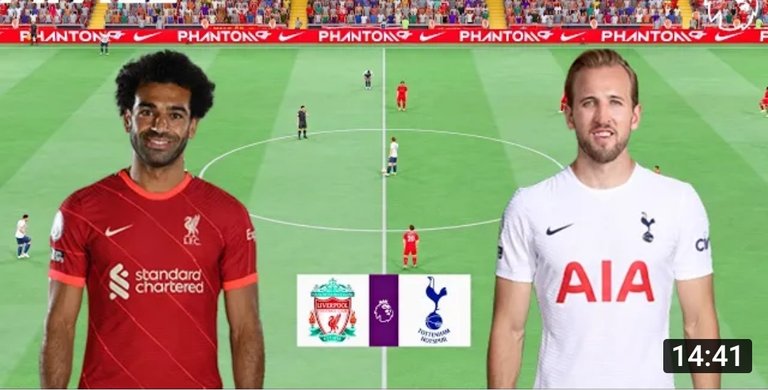 Liverpool fc have proven to be one of the best team in the world if being match up with their progress and activities. The only team that have done amazingly well this season aside Liverpool fc is Real Madrid. I also love their good run as they have won the Spanish premier league and right at this moment and as we have it, they are in the final of the Uefa champions league against Liverpool fc, one of the best team this season. Both team have almost same amazing performance, they will be going up against each other to make it more appealing and entertaining. This is simply one major reason why I love soccer, lots of amazing moment.
As per the Tottenham Hotspur match it is going to be one of the best match that we will be playing this season when it comes to the English premier league. This is holding to different reasons, one is that this match is going to be acting as a title decider when it comes to the race for the English premier league trophy and the other reason is that during the match, a win for Tottenham Hotspur will see them renewing their top four (4) hopes. If Liverpool fc wins at the other hand, they will go top of the English premier league table pending when Manchester city will plays tomorrow against Newcastle united at their home soil, Etihad.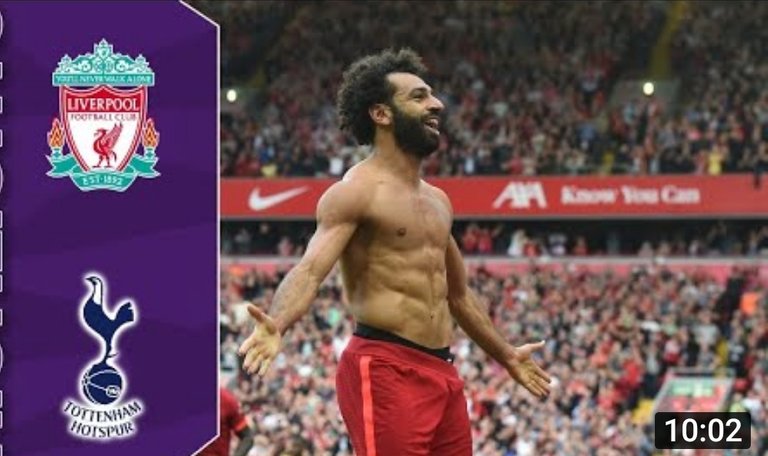 If I am given the mantle to predict the team that will wins the match between Liverpool fc and Tottenham Hotspur today I will surely goes with Liverpool fc. Liverpool fc are at their home soil (Anfiled) and there is every tendency that they will not want to loose. You know that they have not lost at their home soil (Anfield fc) for a very long period of time now. That alone is a very big advantage for them. Tottenham Hotspur should knows that Liverpool fc will love to feed in their very best since they are already in all the finals that they wanted. The only thing that the Liverpool fc team will be wary about is injuries. I know Jurgen Klopp will want to still rotate his team but it won't be like when we haven't gotten to those finals.
If you check on Liverpool fc fixtures you will see that this is one of the strongest match that they will be playing this season. A win in this encounter will help them a lot as they will be able to contain the rest matches more better than this current one. Just like what I have said, I am tipping my team to be the better side in this match. If they eventually wins maybe it will just be a point difference that will separate this two side (Manchester city and Liverpool fc) because I knows for sure that Manchester city will not want to loose this trophy holding to the fact that they are already out of all competitions.
I promise to get us updated regarding the outcome from the match today. I will be making sure that I engage us on how the match went but we should be rooting for a win for Liverpool fc no matter what. I am very certain of that but nonetheless, it will never be an easy match no matter what. Let us see if Jurgen Klopp will be causing more headache for Manchester city/Pep Guardiola after the Uefa champions league loss at Real Madrid. Well, just brace your self and keep expecting but for sure we are all going to celebrate after this outcome which I tagged the title decider.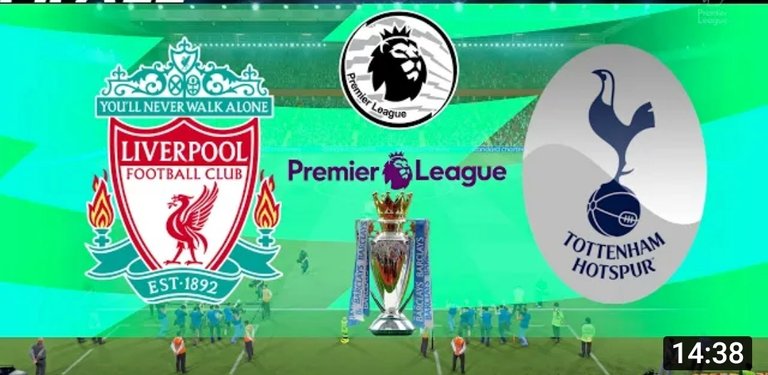 I will end the post here if you have anything else to say please air your view by commenting.
Posted using SportsTalkSocial
---
---