What I love about Cristiano Ronaldo deal to AlNassrFC
I must admit that when it comes to soccer this question always runs in my mind. We all knows that when you are hearing about the amount of money that team uses in making signings of players, you will definitely be blown away by the outcome. When I heard of all this big figures I am always coming to the point that it is all lies but down the lane or deep down inside me, I knows that it is simply the truth. Let us talk on this purely from our heart, we all knows that big amount of money that team uses in making those big and high purchase looks fake but we knows it is real just like what I said above. With such big amount of money being release out, we all can ascertain or conclude that soccer truly without doubt has a lot of money. Just take a look at the amount of money which the Saudi Arabia side, AlNassrFC uses in signing Cristiano Ronaldo. The a week salary alone, if being paid to me will change my life for the very best. We discovered that the contract alone covers a lot of amazing deals and one thing it does is that it makes Cristiano Ronaldo the highest paid player in the entire world, this is wonderful, fantastic, amazing, crazy, superb, mouthwatering, awesome and top notch I must admit.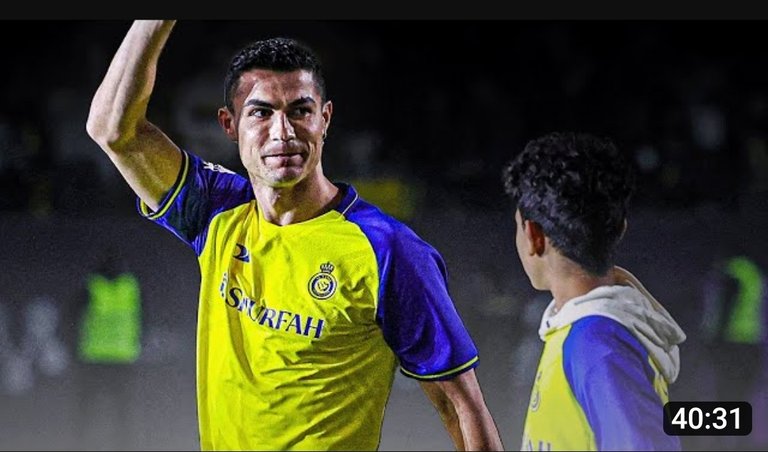 When ever I thinks about the salary and the deal alone, I must admit that I am always blown away by the outcome of the contract i.e how the contract was finalize. It is not easy seeing such a good deal. I must admit that the Saudi Arabia side, AlNassrFC has proven that when they are in for something they knows how to get it. This will without much talk shows to the world that Cristiano Ronaldo is just so lucky. Just imagine at his old age teams are still lining up to get his signature. You knows that the moment that he left Real Madrid I was thinking it will be hard for him to secure a good club, but as we have it, Juventus Turin came from no where and got his serviced secured. When I saw how the Juventus Turin deal went or scale through I was really impressed and happy for Cristiano Ronaldo. We all knows that at such age and stage, it is very difficult to get a good contract under a good club, team and coach. This shows that when it comes to soccer, Cristiano Ronaldo is a blessed man just like how Lionel Messi is enjoying like to fullest.
I was happy with Cristiano Ronaldo in Juventus Turin because I was able to monitor all his activities and also to ascertain what is happening to him. I studied him to the fullest and just like as I said above, it was an amazing moment studying him. He was able to singlehandedly pushed Juventus Turin into achieving a lot of things during his reign. It was such a nice addition and progress to his career as he played his best into ensuring that Juventus Turin was able to become a very strong side no matter what. He broke his history and added to his history and achievement also. It was fun while his services lasted in Juventus Turin. I must admit that it comes to a stage that I wanted to see Cristiano Ronaldo staying there or moving back to Real Madrid if he so desire but one thing that I love about Cristiano Ronaldo is that he is a man that never likes to bow down. He loves to explore different leagues before he finally retires. If you look at this from all angle, you will noticed that Cristiano Ronaldo had his head focused on achieving more record. He is not afraid to explore different leagues as he is happy to accept challenges and different hard task, he is happy doing so. This is one trait that I have grown to love about him. When I see a man not accepting defeat I am always happy with that person.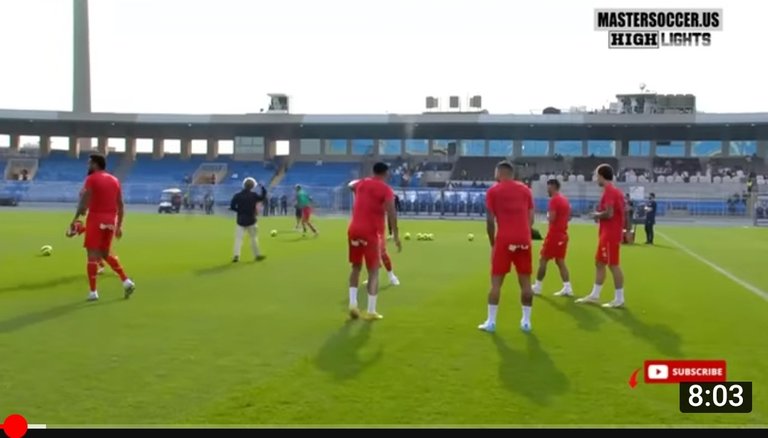 As for your information he moves from Juventus Turin to Manchester United, his former home (club). As we have it, he contributed little to the progress of the club but the good thing is that do you know that while I was thinking that it will be difficult to secure a deal with a new club, Cristiano Ronaldo surprises me as he got signed to a club called Al Nassr. They are Saudi Arabia club. From my research, I discovered that the two (2) and half year contract deal with the team, Al Nassr will sees him stays with the team till June, 2025. This mouthwatering deal will makes him the highest signed player in the entire globe. His salary without much talk with Al Nassr will be around $200 million per year when other deals like ads on which are called commercial agreements are included.
As per the above I must admit that I am short of words the moment I heard it. This is holding to the fact that the deal is amazing I must admit. Just imagine a 37 years old player making such a good amount of money, this is superb and fantastic I must once again confess. Aside that, one thing that I have grown to love about the deal/contract is that do you knows that Al Nassr owners owned Newcastle United. The good thing about the club currently is that the Newcastle United team are currently doing well in the English premier league. Now permit me to tell you what I love about the deal. Do you knows that in the deal, there is a clause that states that Cristiano Ronaldo will be loaned back to Newcastle United if the Newcastle United team eventually qualifies for the Uefa champions league spot. Without much discussion and talk we all can say that this is one of the best deal that we have seen so far. Just imagine after that big amount of money, the club are still happy to allows him returns or be loaned back to Newcastle United so that he can enjoy Uefa champions league competition to the fullest. This is once again is superb I must admit.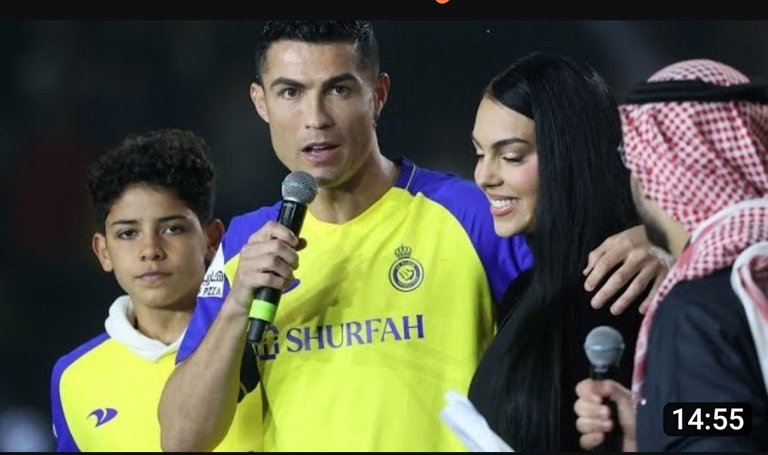 As per the above and without much discussion, we all can say that what I spotted out is something to be merry about for Cristiano Ronaldo. He needs to celebrate because his fans will be seeing Cristiano Ronaldo back in England if eventually Newcastle United qualifies for top four (4) spot when it comes to the English premier league top 4 spot. We just have to pray Newcastle United can eventually got this done, if it goes such way we will have Cristiano Ronaldo back in England. I was wondering why didn't they sign Cristiano Ronaldo to Newcastle United instead of signing him to Al Nassr at first? Well, as you knows it, this is simply for them to be able to promote their country soccer.
Photos from YouTube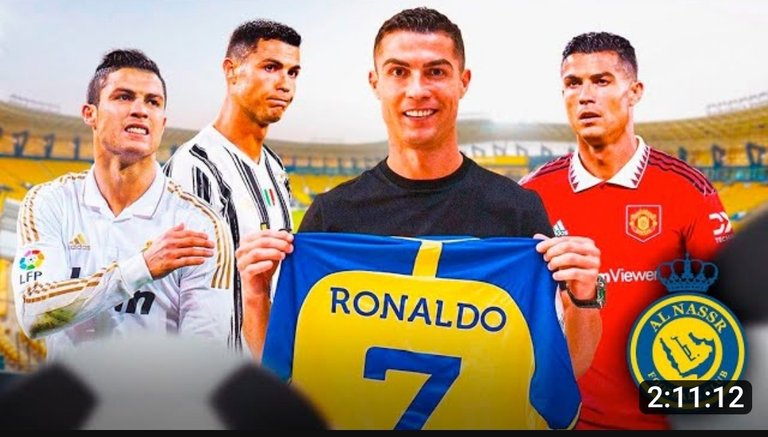 I will end the post here, if you have anything else to say please air your view by commenting under this post.
Posted using SportsTalkSocial
---
---