What lies ahead for Roberto Firmino Anfield career
For some time now I have been following up with the Roberto Firmino issue and from what is on my table right now, it boils to the fact that right now Liverpool fc might not be letting the player depart Anfield. What was surprising to me was the fact that before now some players have been slated to depart Anfield. At some given point in time if you asked any Liverpool fc player, fans which player comes to their mind that will be departing Anfield. The answer will simply be Firmino Roberto. If you are to rate on a scale of 1-100 I believe a lot will choose 100. This is simply because it is certain that he will be departing Anfield.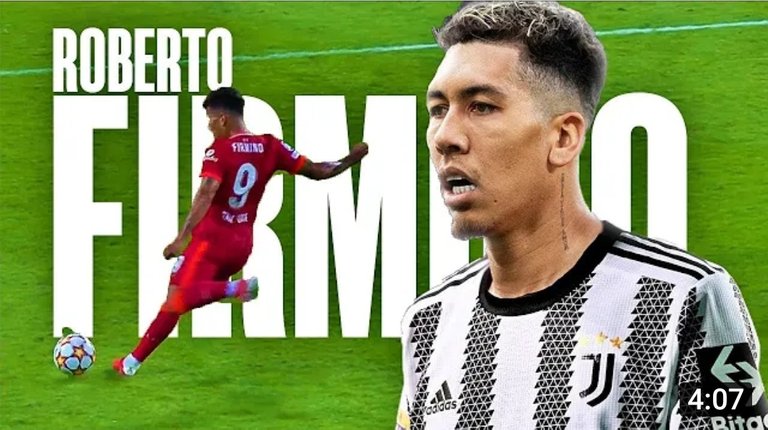 Before I digress on the Roberto Firmino talk I will be discussing on some certain things that I have recently noticed about the Liverpool fc team, this simply shows that this post is not mainly about my Roberto Firmino. We all knows that at the end of the 2021/2022 English premier league season we saw how Liverpool fc performed amazingly well but they were not able to wrap it up with more trophies. I am so happy as a fan that Liverpool fc have something to show for their progress during the last season. They were able to win the Carling cup and the FA cup. As for the FA cup, I was praying for my team to win this trophy holding to so many reasons.
As to the above, we all knows that Liverpool fc have not won the FA cup competition under Jurgen Klopp. Winning the FA cup trophy means that Liverpool fc under Jurgen Klopp have won all the trophies in the world, isn't this amazing? This is something to behold and it is worth celebrating I must admit. To some it is easy why to others they knows that it is not easy that at all. I have had countless argument with some outside fans who thought that it is easy but they never knew that it is not that easy. As we have it, I will say that I am really happy for my Liverpool fc team over their performance last season, but it was really sad to see that we were not able to win the Uefa champions league competition since we got to the final of the competition.
Deviating back to the Roberto Firmino saga, I must admit that I am happy that Liverpool fc will be keeping this man. We all knows how instrumental he is to the Liverpool fc team. Ever since he arrived here he has proven to be one focus, dedicated and committed player. He is so full of life and I am glad that under his time and reign at Anfield he has been able to win the Uefa champions league, English premier league, Club world cup, Super cup, Carling cup and of course the FA cup cup trophy. This is something we all should be grateful to I must admit. Not all players within their career were able to achieve something great like that.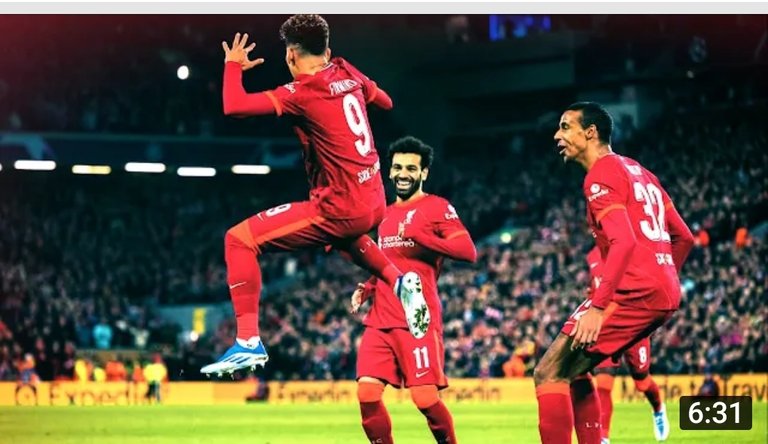 When Jurgen Klopp was interviewed recently about what is surrounding Roberto Firmino Anfield future, he said that Roberto Firmino is an important and instrumental player, he won't be letting him depart Anfield right at this moment. We all knows that it is Roberto Firmino that have the final chance to state what he wants but I am certain that Jurgen Klopp won't be letting him go this season. He is vital to the Liverpool fc team and that is something that we don't need to joke with or toy with.
Aside the Roberto Firmino talk, I will say that the Liverpool fc preseason tour has ended, it is so painful that my team didn't put up a good fighting test. We will look to improve on our play during the upcoming English premier league season. To all Liverpool fc team, fans and players out there, get prepared for what lies ahead as we takes on Manchester city during the Fa community charity shield competition to mark the start of the English premier league. I will surely get us updated on how it goes.
Photos gotten from YouTube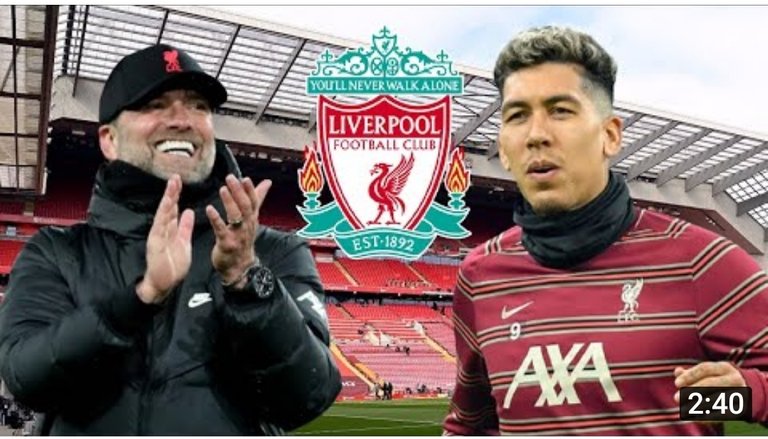 I will end the post here, if you have anything else to say please air your view by commenting.
Posted using SportsTalkSocial
---
---